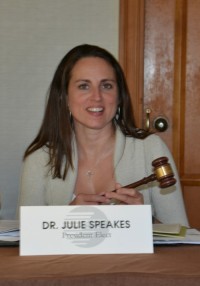 Delta State's Chair of the Department of Commercial Aviation Dr. Julie Massie Speakes recently assumed the role as President of the University Aviation Association at the board of trustees meeting at the fall conference in San Juan, Puerto Rico. She will serve as president until Nov. 9, 2014.
The University Aviation Association (UAA) is the voice of collegiate aviation to its members, the industry, government and the general public. Through the collective expertise of its members, this nonprofit organization plays a pivotal role in the advancement of degree-granting aviation programs that represent all segments of aviation.
Currently, there are more than 525 members of the UAA, including 105 accredited colleges and universities. The organization aims to meet the ever-changing needs of the aviation industry and to address the challenges of the 21st century.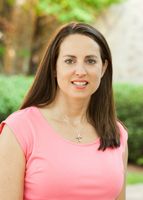 In her role as professor and chair, Speakes oversees and teaches undergraduate and graduate courses. She has 20 years of aviation education experience from the flight line to the classroom. She started as a flight instructor before flying corporate. At Delta State, she has served as a staff flight instructor, assistant chief flight instructor, assistant professor of aviation, associate professor and coordinator of the Master of Commercial Aviation program.
Prior to returning to Delta State, most recently Speakes served as Chair of the Aviation Management and Business Division at Middle Georgia College where she assisted the implementation of a Bachelor of Science in Aviation degree program with four tracks: flight management, air traffic control management, airport management and logistics management.
Speakes earned a Bachelor of Commercial Aviation in flight operations from Delta State University followed by a Master of Commercial Aviation and Ph.D. from the University of Mississippi. Recently Dr. Speakes earned her Master of Business Administration. Speakes is a gold seal flight instructor.
UAA's president of the year's research interests include aviation education, distance education and technology advances in aeronautical training. She has conducted presentations on a regional and national level and published articles on these topics. Speakes currently serves as an educational board member of Aviation Accreditation International and is a trained visiting team member for the Aviation Accreditation Board International.