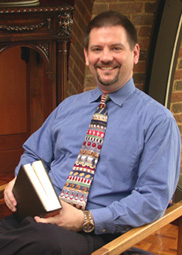 The Delta Music Institute, a music industry studies program at Delta State University, will host Nashville entertainment attorney Greg Seneff for its DMI All Access series on Nov. 19 at 6 p.m. in Studio B at the DMI. DMI All Access is a series of open forums and lectures throughout the academic year featuring industry professionals from various areas of the music and entertainment industry.
Greg Seneff graduated from Kentucky Wesleyan College with double majors in religion/philosophy and communications, and attended law school at the University of Louisville's Louis D. Brandeis School of Law. Before law school, Seneff spent nine years in the music and media production industries in various capacities including as a booking agent, road manager, disc jockey, concert promoter and retail music buyer.
During his career, Seneff has served as the Director of Legal Affairs at Benson Music Group, and as the Director of Business Affairs at EMI Christian Music Group. Representative clients of The Seneff Law Office have included the recording artists Jars of Clay, The Peasall Sisters, Across the Sky, Brother's Keeper, IIIrd Tyme Out, Dan Peek (formerly of the super group America) and Shaded Red. Seneff also represents film and video production companies, independent record labels, publishers and music production companies, and has served as General Counsel for both the Gospel Music Association and Christian Music Trade Association.
Seneff is an adjunct professor for the Delta Music Institute at Delta State University in Mississippi and a regular seminar speaker around the country. He  has also spoke for the Academy of Gospel Music Arts regional events, Music in the Rockies, the Southern Gospel Music Guild, the Nashville New Music Conference, the Midwest Entertainment Industry Conference, the West Virginia Music Conference, Independent Music Conference and the Millennium Music Conference.
This DMI All Access event will be hosted by Tricia Walker, DMI director, and is open to the public at no charge.
The Delta Music Institute is an independent center of study under the College of Arts & Sciences at Delta State University, offering a B.S. degree in Music Industry Studies. The focus of the DMI is to provide students with a broad and thorough education in the technological, creative, and business areas of the music and entertainment industry. For information, contact 662-846-4579 or visit http://dmi.deltastate.edu.