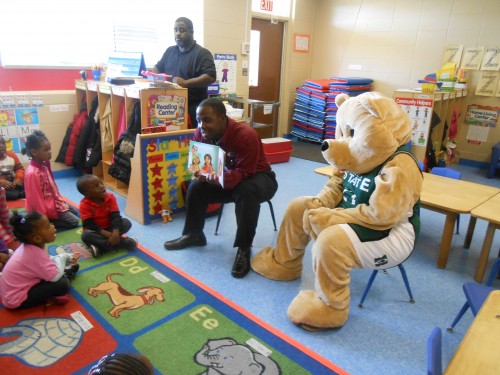 Delta State's School-based Asthma Management Program (SAM) has traveled the Delta region to spread the word about asthma. The essential goal of the SAM Program is to promote asthma management and to bridge the gap between schools, parents, educational information and pharmaceutical companies.
Over the past week the program's staff, mascot (Wheezy Bear) and student volunteers from the university's honors program have made many appearances at various schools and community events.  Event participation includes: a Parental Involvement Workshop in Indianola; the Verine Burnett Annual Health Fair in Drew; the Taking Back the Streets Rally in Greenwood; the Aaron E. Henry Headstart Center Parade in Clarksdale; a visit to Lockard and Carver Elementary Schools in Indianola and Cleveland Headstart Center #2 in Cleveland; and the Tickle Me Pink breast cancer event.
SAM is located at the Center for Community and Economic Development on 1417 College Street in Cleveland. Please feel free to contact the program at 662-846-4784 or via email at mdorsey@deltastate.edu  for asthma in-service, trainings, and workshops!