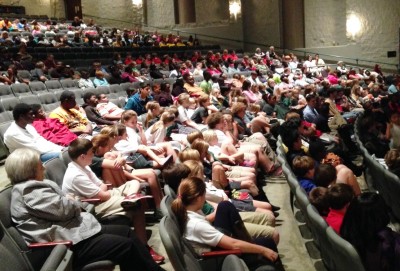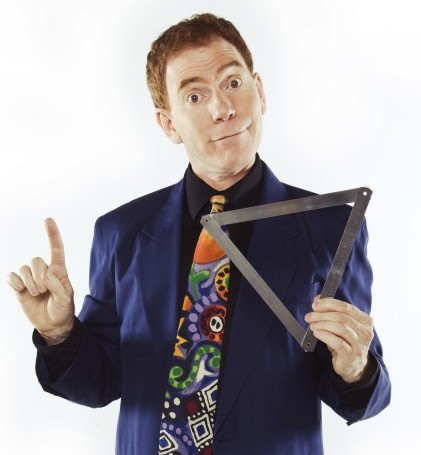 Over 1,400 excited students arrived at the Bologna Performing Arts Center on Wednesday to enjoy matinee performances of MatheMagic!®, presented by Bradley Fields.
Students traveled to the BPAC from several counties including Bolivar, Coahoma, Humphreys, Leflore, Sunflower and Washington. MatheMagic!® is the second of five matinees to be presented throughout the school year as a part of the Bologna's School-Time Matinee Series. The Bologna would like to extend a special thanks to Monsanto for sponsoring MatheMagic!®.
Internationally acclaimed magician and educator, Bradley Fields, captivated students with his famous magic illusions and turned them on to the history, the power, and the beauty of the language of Math. The performance promoted math-skills and problem-solving through visuals, history, language, audience participation and entertainment. Students left the theatre with a renewed sense of wonder and the enthusiasm to discover the Magic of Math!
Coming up next in the Bologna's School-Time Matinee Series is Junie B. in Jingle Bells, Batman Smells, an entertaining performance that is sure to be a perfect treat for the holiday season. This sold-out production will be presented Nov. 20,  at 9:30 and 11:30 a.m.
Also coming up next year is Five Little Monkeys, a zany play based on the popular children's book. Five Little Monkeys will be performed on Jan. 31, 2014 at 9:30 and 11:30 a.m. and is recommended for pre-school through 2nd graders. Please call the BPAC Arts Education office at 662-846-4844 to reserve tickets.