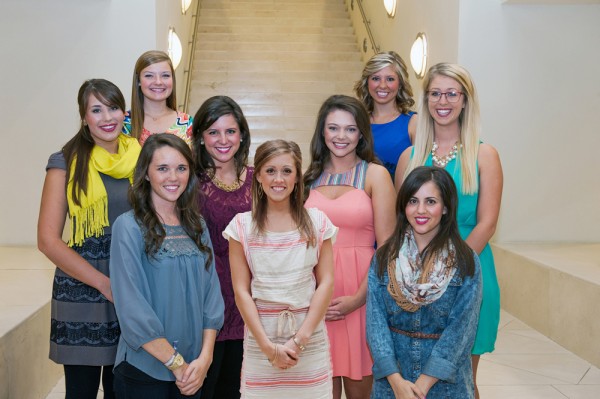 The Student Government Association sponsored elections for this year's 2013 Homecoming Court. Delta State students voted to select each maid, one which will be crowned queen.
The senior maids and contenders for queen are (front row from left) Shelby McIntire, Ursula Burnett and Tori Jenkins. McIntire is a biology/pre-physical therapy major from Leland and serves as president of Kappa Delta Sorority and Omicron Delta Kappa. Burnett is a native of Madison and is majoring in child development. She is a member of the Pageant Board and chaplain of Phi Mu Fraternity. Jenkins is an art major from Lawton, Okla. and is president of Phi Mu Fraternity and the current Miss Delta State University.
The junior maids are (second row from left) Harrison Downs and Whitney Crum, and sophomore maids are Megan Heathcock and Emilee Grem. Representing the freshmen are (third row) Katie Ann Locke and Haleigh Ash.
The presentation of the Homecoming Court and the crowning of the 2013 Homecoming Queen will take place during halftime of the Delta State versus Valdosta State game on Nov. 2 at 4 p.m. at Parker Field/McCool Stadium.