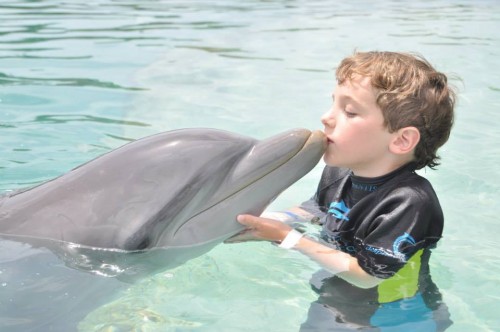 Delta State's Student Athletic Advisory Council is partnering with Make-A-Wish Mississippi to host the first Fear the Okra Fun Run and 5K on Oct. 26 at Delta State's Fitness Trail on the intersection of Canal and Maple Street.
The Fun Run will begin at 9:30 a.m. and the 5K will kick off at 10 a.m. The goal is to raise $5,000, the average cost of a child's wish.
Cleveland's very own wish kid, Braxton Grant, will be leading the start of each race. Grant and his family recently returned from his wish, a trip on a Disney Cruise. The Grants spent four nights traveling in the Bahamas aboard the Disney Dream.
There will be a Halloween costume contest held on Saturday and participants are encouraged to dress in their best costume. Grant and his family will be judges for the contest. There will also be face painting, door prizes and much more.
Event information and interested participants may register at the Make-A-Wish website.
Sponsors are still needed for the event. For a $200 sponsorship, individuals or businesses will be named on signage at the walk, in all Make-A-Wish advertisements and press releases, and on the Make-A-Wish website. To make a donation, please call (601) 366-9474 ext. 1-303, or email swayze@ms.wish.org.
The organizers would like to thank Blue Cross Blue Shield of Mississippi for being the presenting sponsor of this event. A thanks also goes out to local sponsors: The Image Specialist, Sanders, Inc., Planters Bank, Pentecost Brothers Catfish, Brown Brothers Scrap Metal Inc., Lampard's Wholesale Meat, H Squared, Heidi's, Cleveland Lumber & Supply Co., Mosco Land & Realty, and Jackson, Braswell, Mullins, & Bailey, CPA.
For more information, contact Swayze Pentecost at Swayze@ms.wish.org or (601) 366-9474 ext. 1-303, Kristi Harrison at kltharrison81@gmail.com or Delta State Graduate Assistant for Student-Athlete Services Michael Vinson at svinson@deltastate.edu.