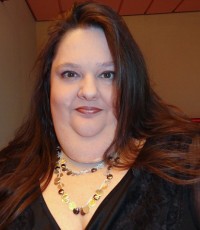 Delta State University, through its College of Education and Human Sciences Division of Counselor Education and Psychology, was recently awarded a Delta Health Care Services grant from the U. S. Department of Agriculture.
This grant, in the amount of $200,463, will focus on improving mental health training and services in the Mississippi Delta region.
Dr. Mistie Barnes, assistant professor of counselor education and director of the Play Therapy Training Institute, worked closely with the university's Office of Institutional Grants to secure the funding.
"We are so excited about this grant because it will help not only the community, but our students as well," said Barnes. "This will lead to some big improvements for our program."
Barnes said an immediate change would be the incorporation of a video training system available to students.
"Video review is a crucial practice in counseling and we have needed these features for a very long time," added Barnes.
Partners in the project include Region One Mental Health Center, South Delta Planning and Development District, and the Memphis Area Association of Play Therapy.
College of Education and Human Sciences Dean Dr. Leslie Griffin said, "Our Counselor Education faculty have demonstrated their strong commitment to providing the types of targeted training required for professionals working in this field. Their ability to hone in on the real needs of the region and their aggressive pursuit of resources to service these needs is commendable."
The purpose of the grant is to address the ongoing unmet mental health needs in the region by funding training experiences, increasing access to advanced training opportunities and expanding access to mental health services for children and families from disadvantaged and medically under-served areas of the Delta through the Play Therapy Training Institute.
The institute was established in 2012 with funds from the Baxter Foundation with a two-part goal: 1) increase resources for the full development and implementation of the mental health care training program that will enable a long-term impact resulting in 2) the full development and implementation of mental health care services by providing play therapy treatment to children in the service area by student clinicians under direct supervision of a registered Play Therapist.
The Delta Health Care Services Grant Program is a part of the U. S. Department of Agriculture's Rural Business-Cooperative Service. It is designed to provide financial assistance to address needs through cooperation among health care professionals, institutions of higher education, research institutions and other individuals and entities in the Delta region.