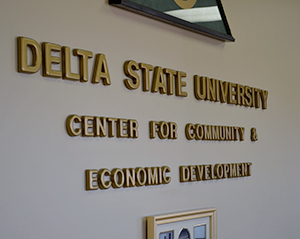 Local leaders in the Mississippi Delta are forming a collaboration with AmeriCorps*VISTA and Walgreens to increase community awareness about HIV/AIDS. A community assessment meeting will be held Nov. 6 at Delta State's Center for Community and Economic Development. Registration will begin at 8:30 a.m., and the meeting will start at 9:00 a.m.
The joint initiative will provide educational opportunities about HIV/AIDS as well as plan for a community event to help remove the stigma about HIV/AIDS. Director of the Mississippi Delta Service Corps/AmeriCorps*VISTA Linda Stringfellow is a spokesperson for the initiative.
"Our goal is to mobilize churches and other faith-based organizations to fight against HIV/AIDS. On average, someone in the United States is infected with HIV every 9 1/2 minutes. We must pay attention to what is happening nationally and take a closer look at what is happening in our communities," said Stringfellow.
The Center for Community and Economic Development is located at 1471 College Street in Cleveland. Interested participants can register online at http://www.meetomatic.com/respond.php?id=64A7AC or contact David Tanner at 662-846-4848 or by e-mail at dtanner@deltastate.edu. All registrations must be received by Friday, November 1.
AmeriCorps*VISTA is a corporation for national and community service which aims to bridge the digital divide and promote welfare to work initiatives. VISTA members serve to create and expand opportunities for low income individuals and the organizations they serve. For more information about AmeriCorps*VISTA call 662-846-4358 or visit www.deltastate.edu/cced