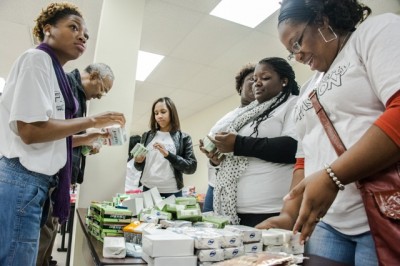 Non-profit agencies are seeking applicants from the AmeriCorps*VISTA team to fill positions in Sunflower, Bolivar, Washington, Leflore, Coahoma and Tallahatchie counties.
"AmeriCorps*VISTA is becoming a household name and has also become popular to many looking for an opportunity to serve their community," said Linda N. Stringfellow, project director for AmeriCorps*VISTA.
"The non-profit organizations, which are finding their grant funds decreased, are also turning to the program as an affordable way to staff their agencies and provide the much needed services to the communities."
There are openings that need to be filled immediately with members that have good written and oral communication proficiency, strong computer literacy, strong public relations skills, and strong coordinating and organizing abilities.
VISTA members help with adult literacy awareness and engage volunteer tutors. They aid in the development of health education initiatives for low-income individuals and help coordinate projects that develop unemployed and/or under-employed individuals in communities.
Upon becoming an AmeriCorps*VISTA member, individuals will receive a variety of heartening benefits, including a living allowance paid bi-weekly, health and life insurance and work-related travel reimbursement. Contingent with service completion, members may choose either a $5,550 education award or a $1,500 cash stipend.
"The benefits of a member are great," said Stringfellow. "Health insurance is valuable to everyone and many do not have the opportunity to pay $5,550 towards their student loans and/or education in one year."
Interested individuals should complete and submit an online application at www.americorps.gov to be considered. Selected applicants will begin as early as December.
For more information, please visit the website at www.americorps.gov or contact Michael Ward at the Center for Community and Economic Development/Delta State University at 662-846-4848 or 662-846-4358.
Photo: VISTA members build partnerships with local agencies, both public and private, for profit and non-profit, to assist with recruiting volunteers, serving on project committees, and project sponsorship.