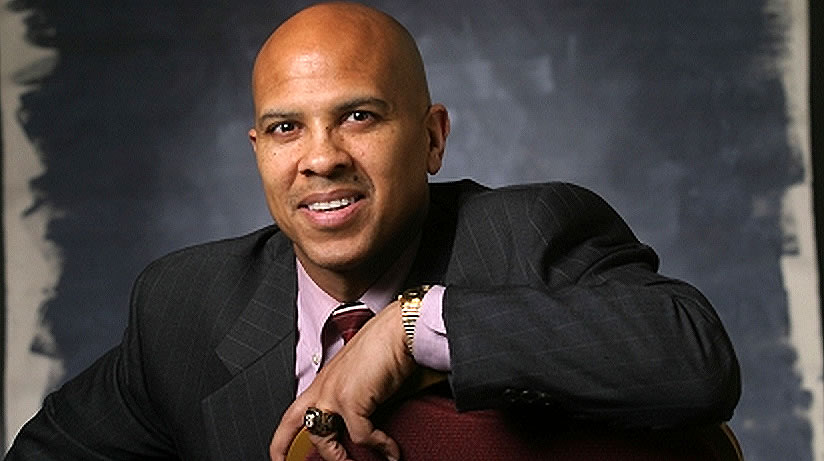 Each year, Delta State University's Madison Center honors the U.S. Constitution around Sept. 17 — the original adoption date of the Constitution in 1787.
This year's schedule, under the direction of Dr. Garry Jennings, begins Sept. 11 and continues with events through Sept. 19.
The affair commences with the Nellie Nugent Sommerville Lecture on Politics and Public Affairs by F. Michael Higginbotham at 7 p.m. on Sept. 11 at the Bologna Performing Arts Center (BPAC) recital hall.
Higginbotham is a renowned law professor at the University of Baltimore School of Law, author and international political consultant whose background is well versed in civil rights, human rights and constitutional law. He has appeared in media worldwide and was recently selected one of the 100 most influential black attorneys in the United States.
He will be discussing his most recent book, "Ghosts of Jim Crow: Ending Racism in Post-Racial America."
Two speakers, Jerry Mitchell and Dr. Daphne Chamberlain, are scheduled for a panel discussion on Sept. 12, also beginning at 7 p.m. in Jobe Hall Auditorium. The presentation is titled "The Birmingham Bombing: Fifty Years After."
Since 1989, Jerry Mitchell has been a prominent investigative reporter for The Clarion-Ledger in Jackson, where he has unearthed documents, cajoled suspects and witnesses, and quietly pursued evidence in the nation's notorious killings from the civil rights era.
For his work, Mitchell has received more than 30 national awards, including the George Polk Award twice. In 2006, the Pulitzer Board named him a Pulitzer Prize finalist, praising him "for his relentless and masterly stories on the successful prosecution of a man accused of orchestrating the killing of three civil rights workers in 1964."
Daphne Chamberlain comes with a wealth of knowledge in youth activism and leadership during the civil rights era. She has also specialized her research in African American women's history.
After completing a visiting assistant professorship in history and African American studies at the University of Mississippi in May of 2010, Chamberlain was named the first research fellow for the Fannie Lou Hamer National Institute on Citizenship & Democracy at Jackson State University. She recently accepted a position as an assistant professor of history at her beloved alma mater Tougaloo College. At Tougaloo, she also serves as the coordinator of Civil Rights and Social Justice Initiatives.
On Sept. 17, Mississippi American Civil Liberties Union Board (ACLU) President James Powers will be presenting at the BPAC recital hall beginning at 7 p.m. His speech is titled "The ACLU and American Citizens."
Powers, a former Delta State SGA president, studied biology and physics at the university. Having spent over three decades working for the Xerox Corporation, he has also served with a number of human rights organizations.
Powers is a member of the Mississippi Immigrant's Rights Alliance and the Southern Poverty Law Center. He is a financial supporter of the Mississippi Center for Justice and was also the purchaser of the first two plaques of the Mississippi Freedom Trail.
On Sept. 18 from noon to 1:30 p.m. in the BPAC recital hall, Delta State students will perform an interpretive reading of the Constitution. Sydney Hodnett, SGA president, Micheal Fair, Governmental Affairs and Danielle Stanley, a political science major, will be reading the Constitution in a way that relates to current events as images are shown behind them.
The final lecture in the series features Glenn Carle at 7 p.m. on Sept. 19 at the BPAC recital hall. His speech is titled "The NSA, Edward Snowden and the Invasion of American Privacy."
Carle served 23 years in the Clandestine Services of the Central Intelligence Agency, working in a number of overseas posts on four continents and in Washington, D.C. He also served as the Deputy National Security Advisor for International Threats in the George Bush administration.
He has worked on terrorism issues at various times since the 1980s and focused on Balkan, Central American and European political, security and economic issues. Carle is the author of "The Interrogator: An Education," a book that details his experience and views on the post 9/11 interrogation he conducted.
To learn more about Constitution Week and the Madison Center, please contact Dr. Jennings at jennings@deltastate.edu or call 662-846-4087.