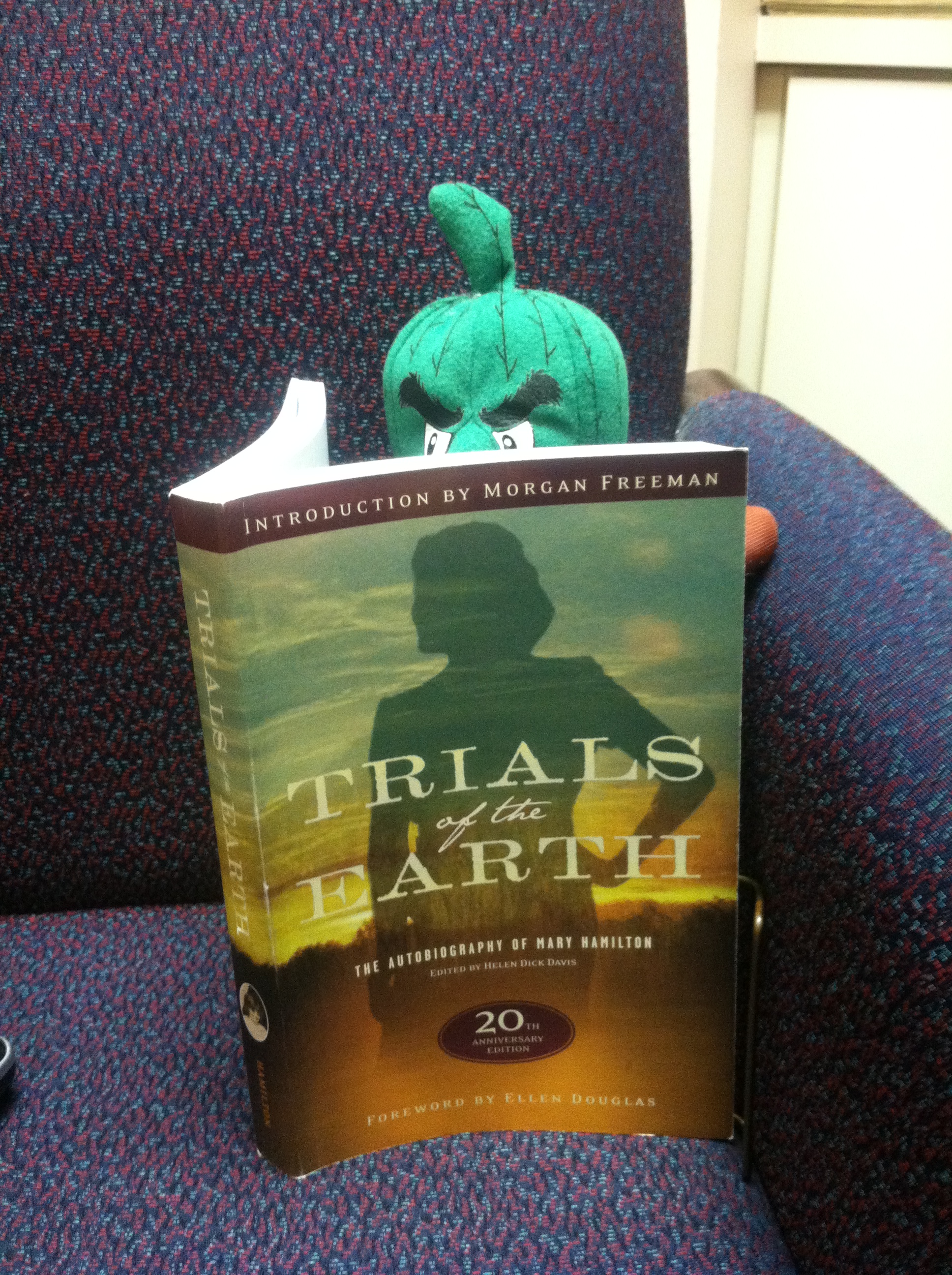 She was mother, wife and comforter as well as "the cook, the seamstress, the housekeeper, the gardener, the hoe hand," and – finally – the author of Mississippi Delta history. In 1933, at 65 years of age, Mary Mann Hamilton was encouraged to reach back almost 50 years into her past to tell her life as one of the first female settlers in the central area of the Mississippi Delta in the late 1800's. The resulting book, Trials of the Earth is now considered one of the definitive autobiographies in the Southern literary canon.
On Sunday, April 7 at 2 p.m., heirs of Mary Mann Hamilton will be on hand at Delta State University's Archives and Museum to present the original manuscript of Trials of the Earth to be housed at the archives and preserved for academic posterity.
In celebration of the Hamilton family's largesse, a new exhibition based on the book will open in conjunction with the presentation. Artifacts and photographs representing the life and work of early Delta settlers will be on display through July 31.
"We are honored that the Hamilton family has decided to house this priceless piece of history at the Delta State University Archives & Museum," said University Archivist Emily Jones. "In working with the family, I know how much they respect and cherish the history of not just their family but all early settlers of the Mississippi Delta. We are fortunate that they recognize that sharing Mary Hamilton's manuscript will assist researchers in understanding the settling of the Mississippi Delta and inspire writers."
After being out of print for nearly 20 years, Trials of the Earth is now available as a 20th Anniversary Edition and includes a new Introduction by Morgan Freeman as well as the original Foreword by Ellen Douglas and Preface by Helen Dick Davis.
A Reception will be Sunday, April 7 at 2 p.m. at Delta State's Capps Archives & Museum Building. The presentation and exhibit opening is free and open to the public.