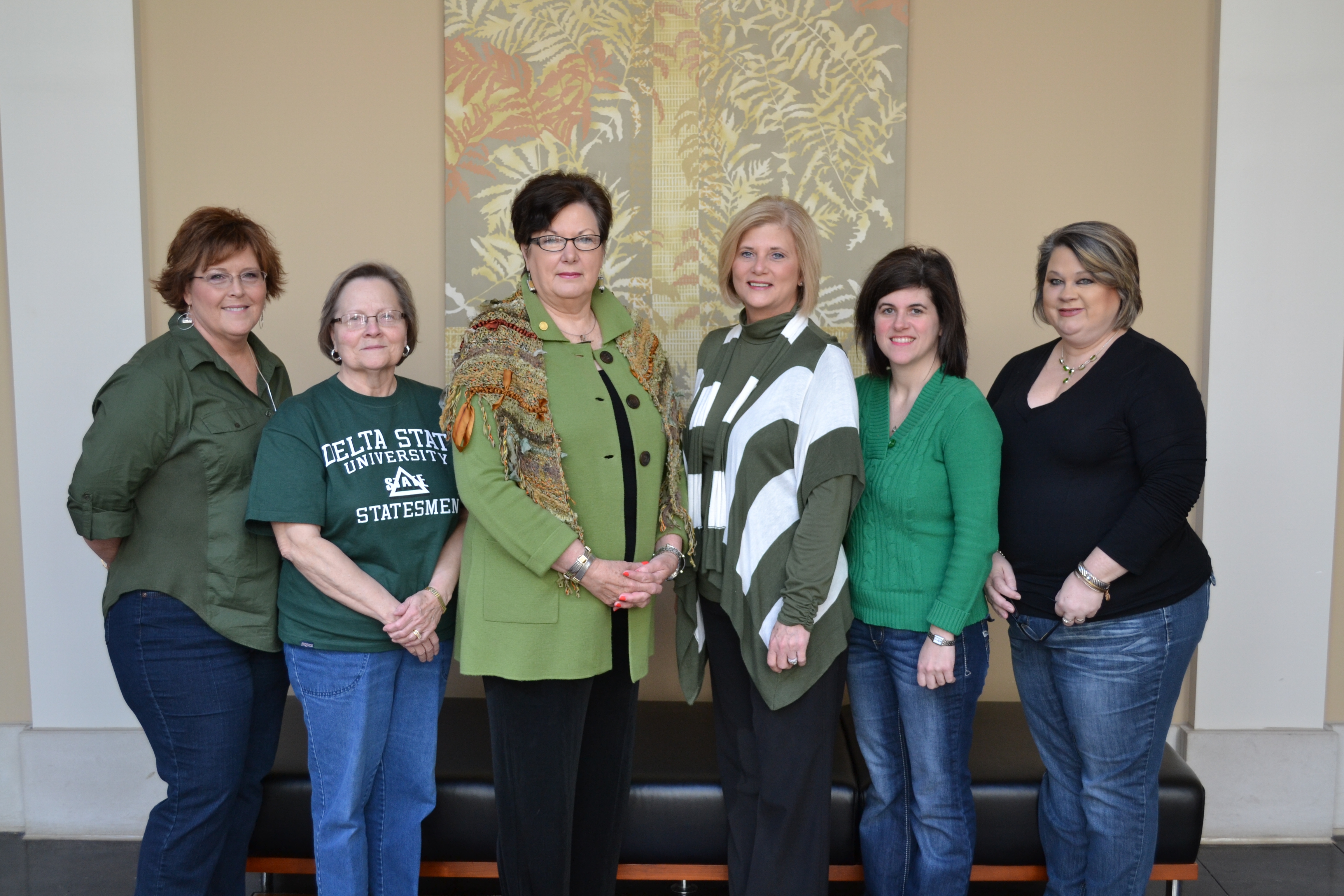 A group of Delta State University women recently traveled to Starkville to attend the Women in Higher Education – Mississippi Network Conference hosted by Mississippi State University. The conference, held February 21-22, included presentations from regional and national speakers as well as opportunities for networking with women across the state dedicated to higher education.
Those attending the conference, as pictured above, were, from left, Vicki Williams, University Internal Auditor; Kathy Givens, Accounts Payable Senior Analyst; Teresa Houston, Director of Student Business Services; Dr. Myrtis Tabb, Associate Vice President of Finance and Administration; Christy Riddle, Director, Student Success Center; Robin Boyles, Director of Institutional Grants; and Dr. Leslie Griffin, Dean, College of Education (not pictured).
The mission of the Women in Higher Education – Mississippi Network (WHEMN) is to identify, develop, advance, and support women in higher education in Mississippi. Membership is open to all women faculty, staff, students, and administrators in higher education in Mississippi. Next year's conference has been scheduled for February 20-21, 2014, and will be held at Itawamba Community College. More information about WHEMN can be found at http://www.whemn.msstate.edu/about/index.php.