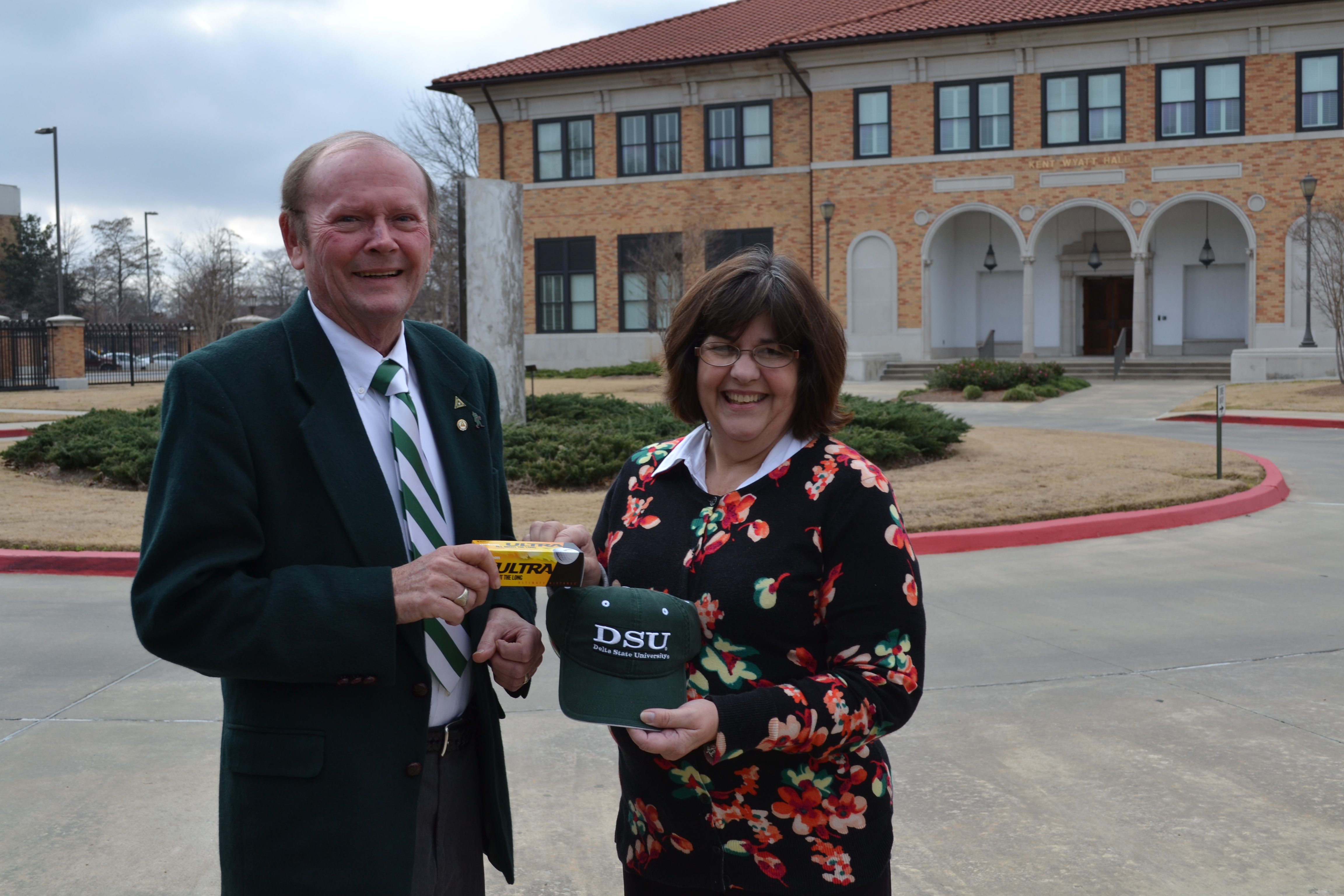 James Donald Cooper and Charlie McGuffee met as students in the Drew Public Schools in 1947. McGuffee's father was the horticulturist at the state penitentiary at Parchman, and Cooper's family owned the South Drew Grocery and farmed. They quickly became friends, and that friendship has resulted in a collaborative effort to financially support their alma mater, Delta State University. "Charlie and I have been lifelong friends," said Cooper. "I finished Drew High School in 1959 and he finished in 1960. Both of us enrolled at Delta State and our close friendship continued at Delta State Teachers College." Both Cooper and McGuffee were very involved as students. Cooper was a member of the band under Ralph Franklin, and McGuffee was a catcher on the baseball team coached by Dave "Boo" Ferriss.

"James Donald and I had a great experience as students at Delta State," said McGuffee. "Several years ago we decided to establish a charitable foundation as a way to financial support Delta State and that is the reason the Delta Regional Foundation was created."

The two remain close and often play as partners in the Delta Area Seniors Golf Association tournaments. "Charlie and I could not think of a better way to show how much Delta State has meant to us than to financially support it in a significant way. Over the past two years our foundation has been able to make grants totaling $72,000 and we expect that amount to grow annually," said Cooper.
"Charlie and James Donald have always been steadfast in their support of Delta State, and this latest effort further signifies their deep loyalty for their alma mater," said Gary Bouse, Chief Development Officer, Delta State University Foundation.

Grants from the Delta Regional Foundation support such University priorities as scholarships for deserving students and faculty development and academic enrichment. "Delta State has been great to me and to Charlie," said Cooper. "I retired from there after almost a 40 year career serving as an Admissions Counselor under Dr. Mac McRaney and as Registrar and Director of Admissions. I invite everyone to join Charlie and me in supporting Delta State."
"The Delta State University Foundation is thankful to alumni like Charlie and James Donald for supporting the University through their charitable foundation," said Anne Wynn Weissinger, president of the Delta State University Foundation. "We invite all alumni and friends to consider how they can financially support the University." To discuss a gift call 662-846-4709, send an e-mail to foundation@deltastate.edu, or make a gift online at www.deltastategiving.org.