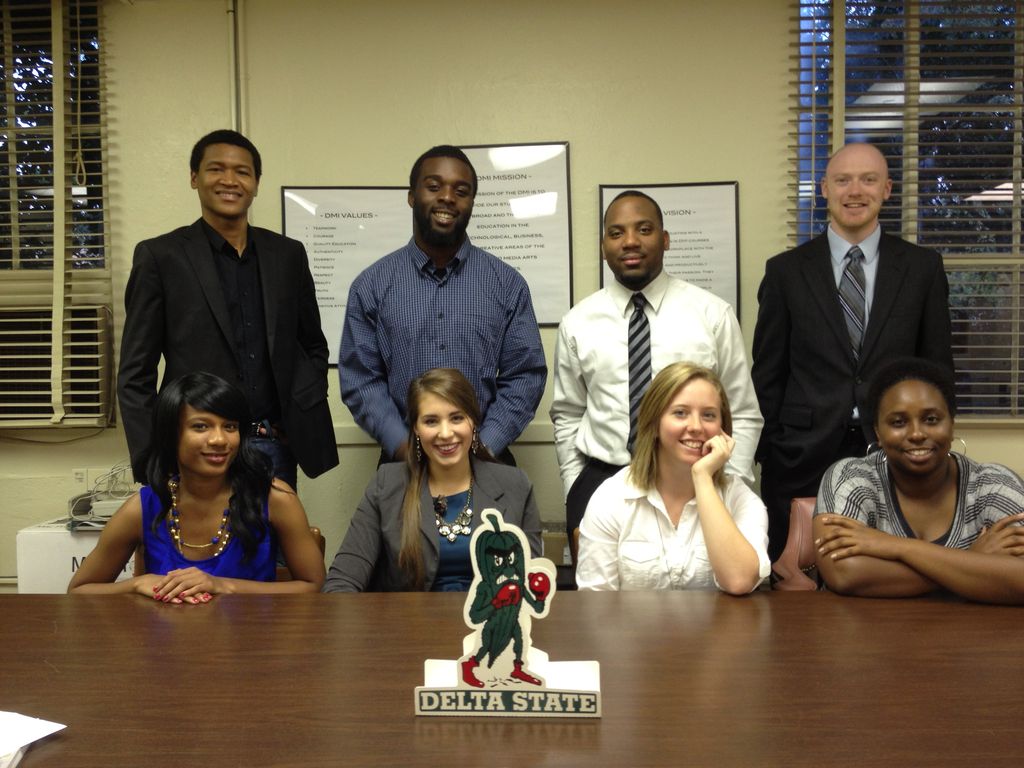 Fighting Okra Records, a student run record label from the Delta Music Institute (DMI) at Delta State University, announces plans for their newest release, a compilation CD project featuring musical works in multiple genres by DMI students and alumni. The soon-to-be-named project is set for release later in the spring semester, and will feature songs written, produced, or recorded by DMI students.
"The main focus of this album is to expose the musical talent that surrounds us every day here at the Delta Music Institute while providing a professional quality sound for a variety of artists. The label staff will take audio submissions from DMI students and then go through a selection process to choose 10-15 songs to include on the project," explains Fighting Okra Records General Manager, Laietta Wade.
DMI students in the record label class manage the label, with each student in the class overseeing a particular area of operation, including A & R, sales/marketing, publicity, promotions, new media, product development, art/design, and production.
"A number of college and universities that have music industry programs have either a practicum course or a stand-alone organization that offer students a chance to gain real world experience in the planning, development, and execution of all aspects of a recording project in the context of a business setting. An experience like this is an invaluable learning opportunity for students," says DMI Director Tricia Walker.
The name, Fighting Okra Records, was selected due to the popularity of Delta State's 'unofficial' mascot, the Fighting Okra. "It's a memorable name, no doubt," says Walker.
As a student run record label, Fighting Okra Records works with a rotating staff. Each year brings a new group of talented and creative students to operate the label. As the program and label grow, the plan is to record and release additional compilation albums, as well as projects focused on individual artists or bands.
"I'm excited about this album and the music coming out of the Delta Music Institute," says Director of Product Development Ike Iloegbuo.
The Delta Music Institute is an independent center of study under the College of Arts & Sciences at Delta State University, offering a B.S. in Music Industry Studies degree. The focus of the DMI is to provide students with a broad and thorough education in the technological, creative, and business area of the music and entertainment industry. For information about the DMI or Fighting Okra Records, contact (662) 846-4579 or visit http://dmi.deltastate.edu.