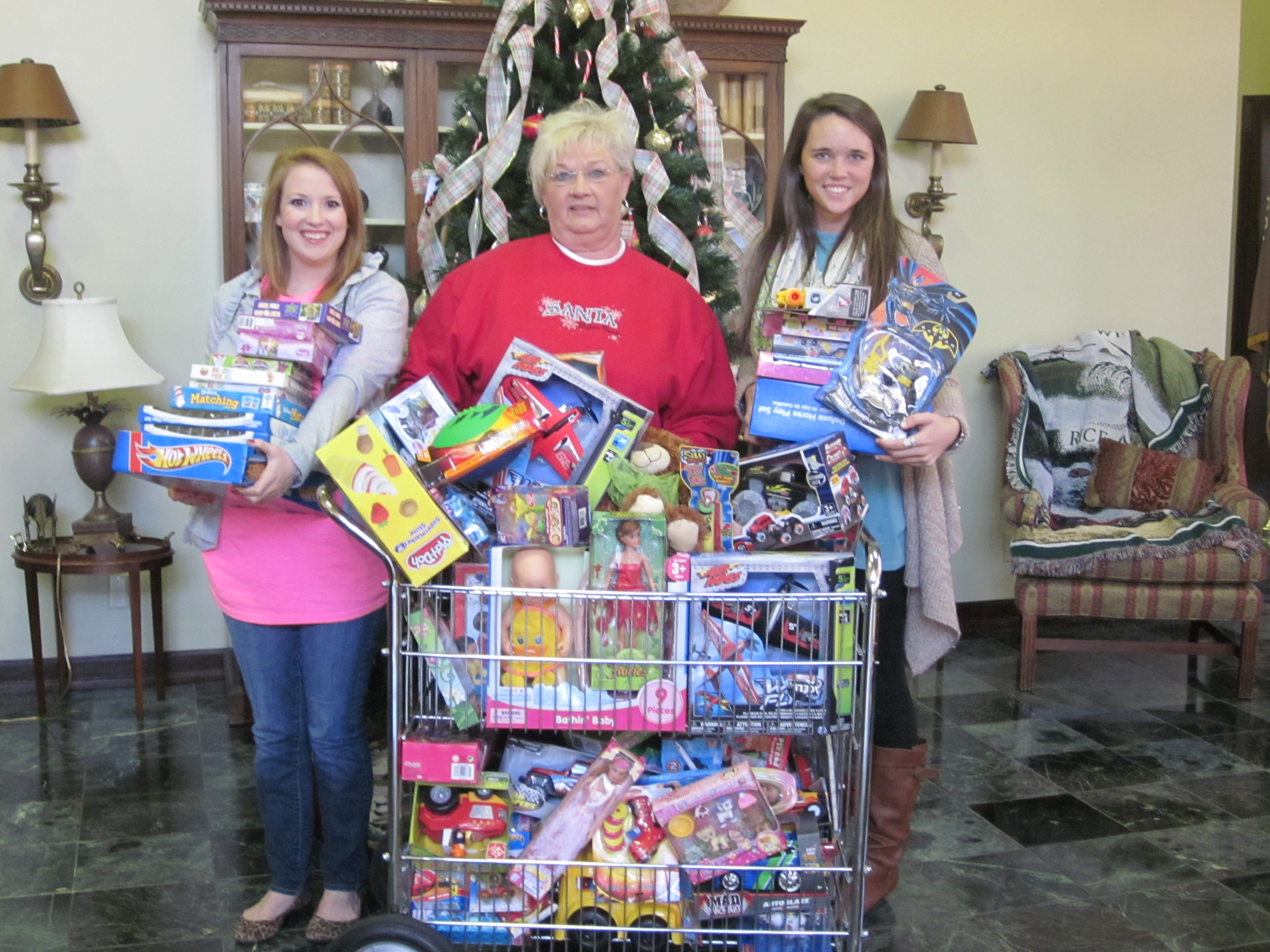 The Delta State University Student Alumni Association recently held a toy drive for area children this Christmas. Vice President of the Student Alumni Association Amy Scott helped spearhead the initiative."We are very happy at the turnout we had," said Scott. "It's very exciting to get to share these toys with the children in our community."
The toys were donated to the Bolivar County Community Action Agency. The mission of the BCCAA is to enhance the well-being, economic independence and growth of low-income individuals and families to become self-sufficient. BCCAA serves citizens from preschool to senior citizens.
"The Christmas season is very special to us and the citizens of Bolivar County who participate in collecting toys for us or adopting certain size families. Many people adopt all the clients at our homeless shelter," said Jo Donna Watson, director of homelessness. "We tried to provide toys for all who need them and match them with the families or organizations that are best suited to help everyone have a Merry Christmas."
Over half the toys donated came from the Kappa Delta Sorority at Delta State. Kappa Delta President Shelby McIntire encouraged all members to donate a toy for the cause.
"It's the season of giving, and we were so glad we got to help," said McIntire. "Many of our members are also in the Student Alumni Association. We really enjoyed being a part of this worthy cause."
If you are interested in adopting a family, contact Jo Donna Watson at 662-719-9353 or email her at jodonnawatson@yahoo.com. The Student Alumni Association will continue to take donations until Friday, December 14 at noon.