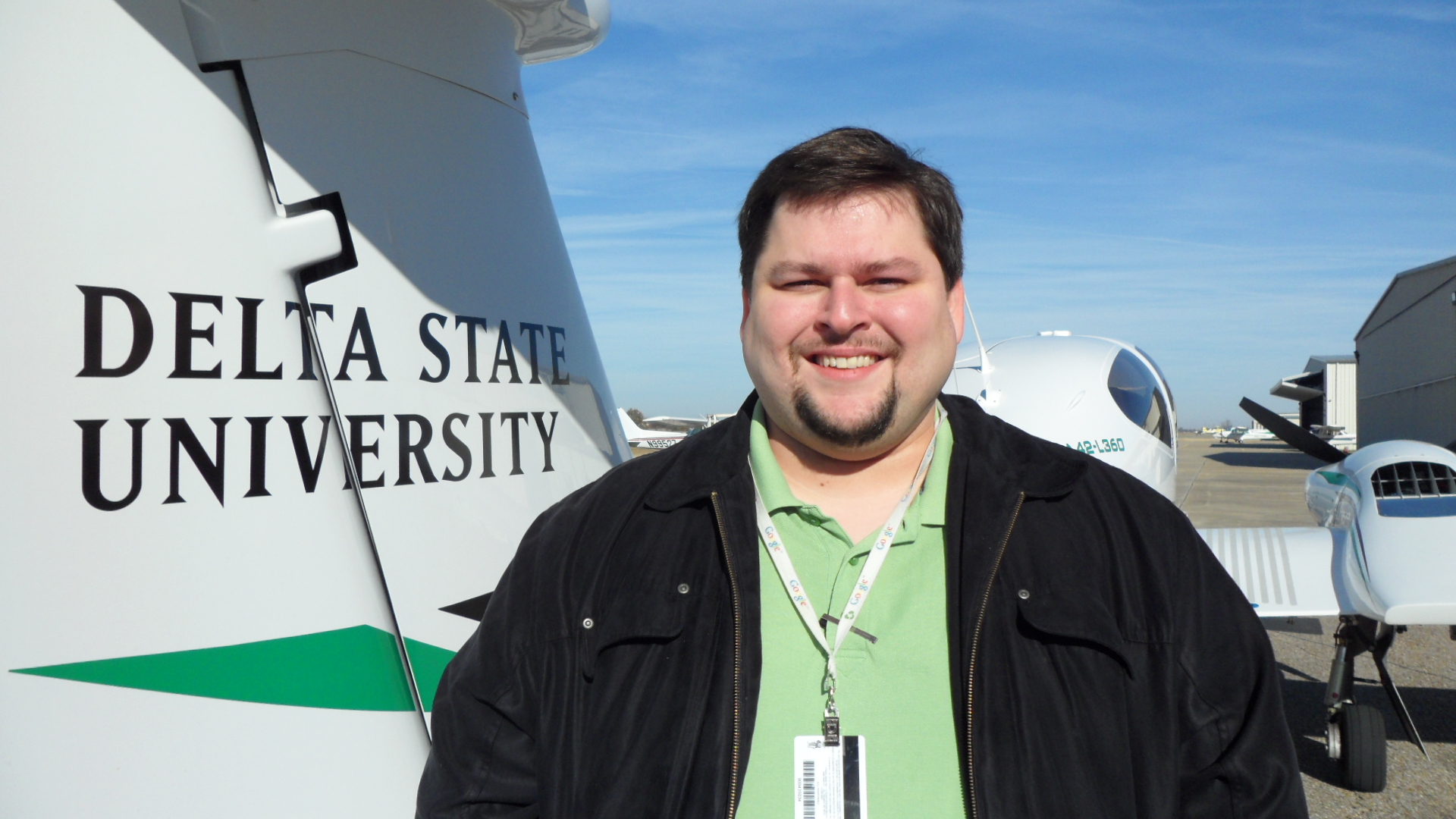 Recent Delta State University graduate Robert "Robby" Hargett is putting his classroom skills into practice as the new flight operations dispatcher in the Department of Commercial Aviation. Hargett, a native of Charleston, received his bachelor's degree in commercial aviation in May of 2012 and joined the aviation staff in July.
One of the things that drew Hargett to Delta State as a student was how welcoming and accepting the aviation faculty and staff were and how much they enjoyed their jobs. "The aviation community is small in relation to other industries but I've never seen a happier bunch of people; they seem more close-knit here than at other places I've worked and it's a lot of fun working here. I have a sense of accomplishment in knowing that I help the place run each day," he said.
As the flight operations dispatcher, Hargett is the man behind the scenes who helps keep the operations running smoothly each day. His duties include coordinating flight and scheduling and activities for instructors and students, processing flight instructor payroll, balancing student flight accounts, processing aircraft maintenance discrepancies, and scheduling student pilots with Federal Aviation Administration Designated Pilot Examiners for final pilot rating flight examinations.
Prior to arriving at Delta State as a student in 2009, Hargett worked for the Tri-Lakes Medical Center in Batesville in the IT department doing end-user support and network administration. Before entering the workforce he attended Northwest Community College for two years and earned an associate's degree in computer information systems. After graduating he served as an intern at Borg Warner Automotive in Water Valley.