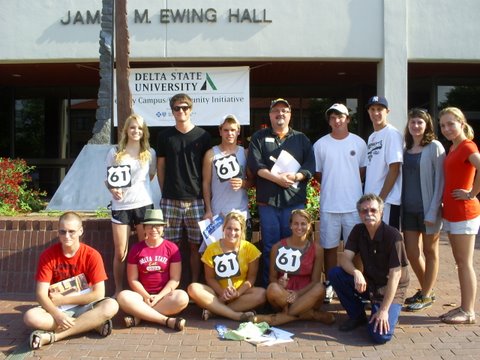 Students and faculty from the St. Stephen's Episcopal School of Bradenton, Florida, visited the Delta all of last week.
They explored the roots of the Blues at Dockery Farms, participated in the unveiling of the Fannie Lou Hamer Freedom Trail marker, toured the Emmett Till Memorial Trail, enjoyed lots of Delta catfish and barbecue, and spent the week talking with Delta people and visiting museums and historic sites.
Their leader, William Southerland, was a participant in a workshop presented by the Delta State Delta Center for Culture and Learning two summers ago. Seniors at St. Stevens can choose among trips to Paris, London, and the Mississippi Delta.