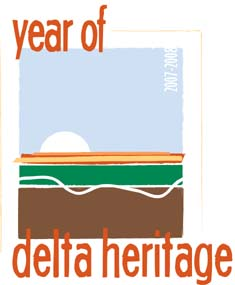 Delta State University is continuing to celebrate its theme for the 2007-08 academic term – "The Year of Delta Heritage" – with activities highlighting the Delta's rich cultural history, including everything from Blues, Gospel and Rock, to civil rights and political leadership, religious heritage, to the visual and performing arts, and food.
As part of this celebration, the Delta State Division of Languages and Literature program is offering a new class called, "Writers of the Mississippi Delta" (ENG 492/592).
The class will explore works by numerous authors who have either written about the Delta or grown up in the Delta including William Alexander and Walker Percy, Tennessee Williams and William Faulkner, Clifton Taulbert, Ellen Douglas, Willie Morris, Shelby Foote, Greg Iles, Steve Yarborough and William Attaway. Each text will be discussed in light of questions raised by modern critical theorists like Henry Louis Gates and Stanley Fish, among others.
To be taught by Dr. Jeff Smithpeters, the class is scheduled to meet Monday evenings, from 6-9 p.m. Smithpeters offers, "The Mississippi Delta has produced some of America's greatest authors, but many people don't know that they are from the Delta. We will explore how these authors wrote, what they wrote about, and why their work is so important."
Anyone interested in enrolling should contact the DSU Division of Languages and Literature at (662) 846-4060 or contact Dr. Smithpeters, directly, at (662) 846-4062.
For more information about the DSU Year of Delta Heritage, contact the Delta Center for Culture and Learning at (662) 846-4311.