---
Ellucian File Manager allows you to upload images, documents, and other files that you will use within your content areas on the website. If your previous website was built on the SiteBuilder content management system, all files have been transferred over to your new site and are now located within Ellucian File Manager.
---
To access File Manager, navigate to the left side menu in the WordPress dashboard and select File Manager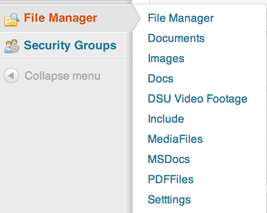 ---
By Selecting File Manager, you can view all of the folders and files that you have access to edit.
---
Editing & Uploading Files
---
Navigate to the file you want to edit or the folder you want to upload a new file in. For example, in the example below we will be uploading a new PDF document into the Campus Police folder.
---
You can also create a new folder to to upload your file to. Find the location where you'd like to create your new folder and add a new folder through the right side menu option: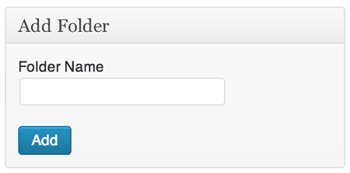 ---
Once you are at the folder location where you'd like to upload your new file, select Browse from the right side menu.
Select the file from your computer and open it. The file will be uploaded to the File Manager folder.

---
Inserting A File to Your Page
---
Navigate to the page you want to add your file to in WordPress and select Add Media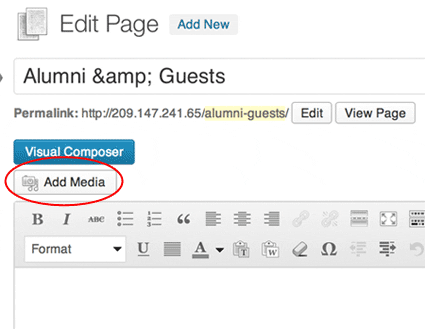 ---
Find the file you'd like to add and select Insert Link