Hamilton-White Child Development Center
Hamilton-White Child Development Center
The Hamilton-White Child Development Center is a place for your child to play, laugh, explore & love. Learning is what it is all about.
Enrolls children from six weeks to five years old
Operates on a 12-month basis in accordance with the University calendar
Administered by a Director & supported by 13 staff members
Employs 5 teachers, 6 assistant teachers & 2 part-time cooks for breakfast, lunch & snacks
A teacher & assistant are assigned to each group of children
The infant/toddler class has one additional assistant

Staff members participate in workshops & in-service training sessions throughout the school year to complete 25 hours of staff development required by law per year

All workers are considered teachers and are encouraged to design and follow an individual plan of study to gain knowledge and improve teaching practices

Lab students in Child Development, work study students, & graduate assistants also may be assigned to work with groups of children for short periods of time in the day. Students are never left alone to supervise children
Children are placed according to chronological age and developmental level. Infants, toddlers, and two-year-olds are housed on the first floor of the Ewing Building. Preschoolers (3-5) are housed in Bailey Hall, using a three-room suite for activities.
Infants > Ewing 132
Toddlers > Ewing 132A
Two-year-olds > Ewing 136
Three-year-olds > Bailey 174
Four-year-olds > Bailey 175
Contact
Kelsey Overstreet
Director of Preschool Programs & Instructor in Family and Consumer Sciences
PO Box 3273, DSU
Cleveland, MS 38733
koverstreet@deltastate.edu
Office: 662.846.4320
Fax: 662.846.4314
Accreditation Info


The Hamilton-White Child Development Center is proud to be accredited by NAEYC. NAEYC accreditation is the mark of quality in early childhood education. Visit the NAEYC Web site to learn why choosing an accredited program is right for you.
License
Hamilton-White Child Development Center is licensed by the Mississippi State Department of Health.
Periodic inspections are made by the Health Department to insure compliance with all health regulations and standards. An operator's license is posted in the hallway at Bailey in compliance with guidelines from the licensing agency. A second license is posted in Ewing in the hallway next to the office of the Director.
Philosophy
The Hamilton-White Child Development Center believes:
All children are special & unique & come to us with a wide range of experiences, abilities, interests & needs
All children develop best & are more receptive to learning experiences in a comfortable, safe, secure, & supportive environment
All children develop in 4 developmental areas: physical, intellectual or cognitive, social, & emotional
Parents & center personnel have the responsibility to help the child become independent, self-controlled, confident & self-motivated to be prepared for formal education
Children learn rapidly when the environment provides an abundance of language opportunities
Regular communication between parents & staff is important for consistency with home experiences, & for staff to effectively understand & respond appropriately to a child's behavior
A theme approach is used as an avenue for implementing the curriculum. Teachers use a child-centered approach as outlined in the Creative Curriculum.
5 Components of the Creative Curriculum:
Child Development & Learning
A child's level of social/emotional, physical, cognitive & language development
Characteristics & experiences that make each child unique
Learning Environment
Structure of the classroom that makes it possible for teachers to teach & children to learn
What Children Learn
How children acquire & learn skills through daily experiences
Teacher's Role
Careful observations of children lead to a variety of instructional strategies to guide children's learning
Family's Role
Benefits of developing a partnership with every family and working together to support children's development and learning
Along with the Creative Curriculum, we use Mississippi Pre-Kindergarten Curriculum in the 3-4 year-old classrooms.
The goals for this curriculum are to help children:
Develop a positive self-concept
Achieve intellectual growth
Enlarge his/her world of people, experiences, ideas & things
Increase competence & skills in reading, writing, listening, thinking, & speaking
Increase the skills involved in physical coordination
Increase competence in dealing with emotional feelings & social situations
Increase competence in self-direction & independence.
Develop cooperative, trusting relationships
Develop his/her natural curiosity & creative potential
Each classroom (except the infant classroom) is set up with learning centers. Learning centers provide the students with opportunities for participation and social development as they explore each center together. Children are encouraged to visit each area daily.
Art Center
Provides opportunities for students to work with different media such as, paper, paint, markers, crayon, glue, scissors, pencils, etc. The process of working with the materials is what's important, not the finished product. Teacher-directed and student –directed art activities are done daily. Art supplies are readily available each day for children to explore.
Manipulative Center 
Includes games, table toys, puzzles, etc. This helps to improve fine motor skills. Controlled movements of the fingers and hands help children to strengthen the muscles necessary for writing.
Homeliving/Dramatic Center
Allows children to role-play and explore through imagination. Helps children build vocabulary, as well as social skills needed for life.
Literacy Center 
This early exposure to books will help with pre-reading, vocabulary, and language skills.
Block Center 
This area helps children develop and control small muscles and fingers and hands. Children can learn to think, plan and solve problems.
Science Center 
Provides opportunities for cause and effect learning. Students can make observations, predictions, and try out possible causes. This area includes class pets, plants, sand/water and science manipulatives.
With the Director's guidance, teachers use their knowledge of developmental levels to plan developmentally appropriate experiences to meet the interests and needs of the children. Not all children will be on the same developmental level. We accept each child where he is and build from that point. Lesson plans will be posted in each classroom.
Applications for enrollment of children (6 weeks to 5 years) are submitted to the Director of the Child Development Center.
Applications will be kept on file for one year. After the one-year time limit, a new application must be filed with the program director. It is the responsibility of the applicant to follow this policy, and to provide the center with accurate information. An incomplete application or one with incorrect information nullifies the application for enrollment purposes.
Upon receipt, applications are categorized by the five room designations. Within each age category, applications are prioritized by the date of receipt.
There is a $15.00 fee to submit an application and have your child's name placed on the waiting list.
In order to be admitted to the program, parents must supply updated 121 immunization forms and sign a program contract. Contracts are valid for a full program year (August-July). A signed contract is an agreement to pay the program tuition in full. Parents are given the option to pay in full at the the beginning of the year, half balance by semester, or monthly installments over 10 or 12 months. Tuition payments are made by automatic bank draft by the 10th of each month.
Tuition Rate Status
Full Balance
Half Balance
 12 Month Installments
(Aug – Jul)
10 Month Installments
(Aug – May)
*Enrollment not guaranteed after May
 Full-Time Delta State University Student
(Minimum 12 undergraduate hours or 9 graduate hours)
*Course schedule required
 $5,928
$2,964
$494
$592.80
Full-Time Delta State University Faculty or Staff Member
$6,228
$3,114
$519
$622.80
Community Member
(Not working for or attending Delta State University full-time)
$6,816
$3,408
$568
$681.60
Child Groups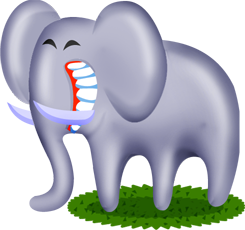 Infants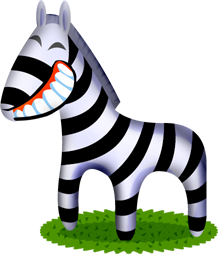 Toddlers


2 Year Old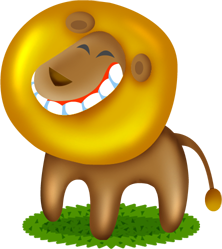 3 Year Old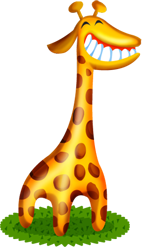 4 Year Old