Located in the Charles W. Capps, Jr. Archives & Museum building, 3rd floor.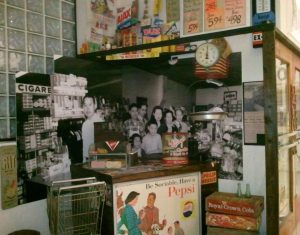 101 Fifth Avenue, Cleveland, MS 38733
662.846.4780 or email archives@deltastate.edu
Against the backdrop of a rapidly disappearing society and culture, the museum promotes local heritage preservation by actively collecting oral histories, memorabilia, photographs and textile materials related to the history and story of the Mississippi Delta Chinese immigration and settlement. The resources developed from on-going preservation projects will encourage an environment of understanding and appreciation of our ethnic and cultural diversity.
The Mississippi Delta Chinese Heritage Museum opened October 2012 and is free and open to the public.
A complete index of materials currently held in the collection is coming soon. Researchers are encouraged to contact the University Archives staff for appointments to view collections.
If you are interested in contributing to the collection by donating family materials or by financially supporting the mission of the museum, please contact University Archivist, Emily Jones (
ejones@deltastate.edu
) or by calling
662-846-4781
.
The University Archives & Museum
and The MS Delta Chinese Heritage Museum
are proud to introduce our newest publication
Mississippi Chinese Veterans of World War II:
A Delta Tribute
By Gwendolyn Gong, John H. Powers and Devereux Gong Powers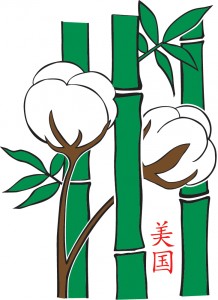 Please join us for a special afternoon reading and program
8 November 2015 at 3:00pm
Hugh Ellis Walker Alumni House, Simmons Room
1003 W. Sunflower, Cleveland, MS 38733
Samantha Cheng will introduce and provide a sneak preview of her most recent documentary which compliments and expands upon the original work created by Gwen Gong & John Powers and their daughter, Devereux.
A Delta casual BBQ dinner will be served at 5:00pm
Tickets for the dinner are $15.00 and can be purchased in advance through the University Archives & Museum by calling 662.846.4781.
We hope you will be a part of the exciting projects to document and remember the Mississippi's Chinese heritage.
Gwen Gong and John Powers will also present their work at the University's Veteran's Day program on Wednesday, 11 November at noon following the community Veteran's Day program held at the Cleveland-Bolivar County Courthouse at 11am.
The 11 November program is free and open to the public.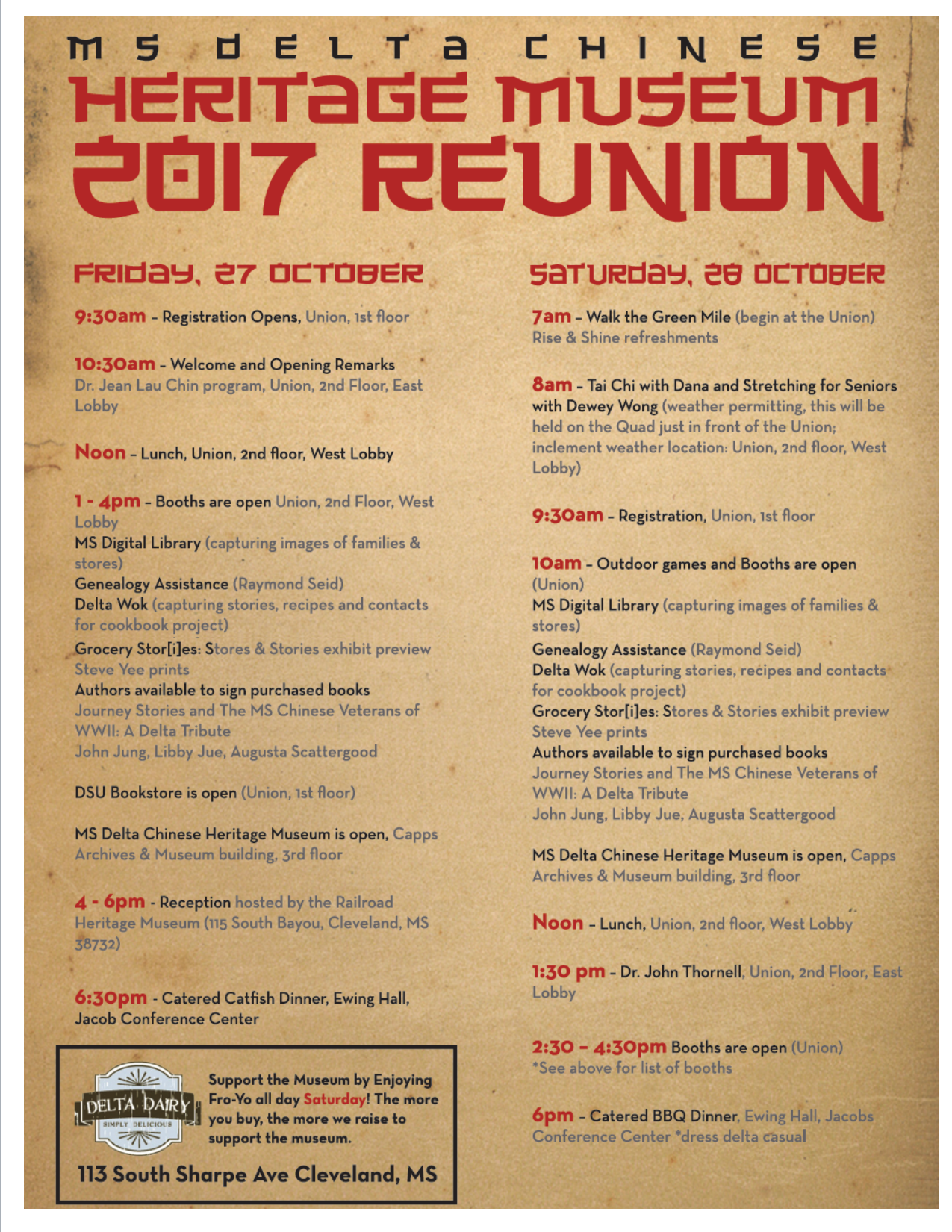 Museum Collections are arranged by alphabetically by the donor's last name.  Please review the list below for those collections which have been processed and are now available for review in the University Archives & Museum's Reading Room.
The University Archives & Museum has been collecting oral history interviews since the late 1990's.  Our collections continue to grow thanks in large part to oral history grants awarded by the Mississippi Humanities Council.  We are eager to collect other oral histories.  If you would like to participate in an oral history interview, please contact the University Archives via e-mail (archives@deltastate.edu) or by calling 662.846.4780.
Oral Histories are arranged alphabetically by the interviewee.
| | |
| --- | --- |
| Dong, Fay & Juanita | Click to Read the Transcribed Interview |
| Gong, Kenneth | Click to Read the Transcribed Interview |
| Gong, Penney | Click to Read the Transcribed Interview |
| Joe, Edward & Annette | Click to Read the Transcribed Interview |
| Lancaster, Joe Warren | Click to Read the Transcribed Interview |
| Jue, Bobby & Laura | Click to Read the Transcribed Interview |
| Kit Gong, Bobbie Gore, Joy Gore, Amy Gore, and Billie Gore | Click to Read the Transcribed Interview |
| Kossman, S.E. (Juliet) | Click to Read the Transcribed Interview |
| Lee, Hoover & Freeda | Click to Read the Transcribed Interview |
| Lum, Harold | Click to Read the Transcribed Interview |
| Quon, Frieda | Click to Read the Transcribed Interview |
| Sidney, Audrey | Click to Read the Transcribed Interview |
| Wing, Luck and Mae | Click to Read the Transcribed Interview |
| Wong, Frances | Click to Read the Transcribed Interview |
| Woo, Eddie & Shirley | Click to Read the Transcribed Interview |