Located in the Charles W. Capps, Jr. Archives & Museum building, 3rd floor.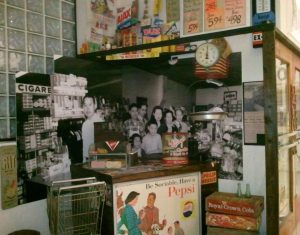 101 Fifth Avenue, Cleveland, MS 38733
662.846.4780 or email archives@deltastate.edu
Museum Collections are arranged by alphabetically by the donor's last name.  Please review the list below for those collections which have been processed and are now available for review in the University Archives & Museum's Reading Room.
The University Archives & Museum has been collecting oral history interviews since the late 1990's.  Our collections continue to grow thanks in large part to oral history grants awarded by the Mississippi Humanities Council.  We are eager to collect other oral histories.  If you would like to participate in an oral history interview, please contact the University Archives via e-mail (archives@deltastate.edu) or by calling 662.846.4780.
Oral Histories are arranged alphabetically by the interviewee.
| | |
| --- | --- |
| Dong, Fay & Juanita | Click to Read the Transcribed Interview |
| Gong, Kenneth | Click to Read the Transcribed Interview |
| Gong, Penney | Click to Read the Transcribed Interview |
| Joe, Edward & Annette | Click to Read the Transcribed Interview |
| Lancaster, Joe Warren | Click to Read the Transcribed Interview |
| Jue, Bobby & Laura | Click to Read the Transcribed Interview |
| Kit Gong, Bobbie Gore, Joy Gore, Amy Gore, and Billie Gore | Click to Read the Transcribed Interview |
| Kossman, S.E. (Juliet) | Click to Read the Transcribed Interview |
| Lee, Hoover & Freeda | Click to Read the Transcribed Interview |
| Lum, Harold | Click to Read the Transcribed Interview |
| Quon, Frieda | Click to Read the Transcribed Interview |
| Sidney, Audrey | Click to Read the Transcribed Interview |
| Wing, Luck and Mae | Click to Read the Transcribed Interview |
| Wong, Frances | Click to Read the Transcribed Interview |
| Woo, Eddie & Shirley | Click to Read the Transcribed Interview |