A pre-conference concert with Kool and the Gang (whose hit singles include "Celebration," "Cherish," and "Jungle Boogie") will be held at the Bologna Performing Arts Center at 7:30 PM. You may purchase tickets by calling the Bologna Performing Arts Center box office (open 8 AM-5 PM) at (662) 846-4626 or online at the link below.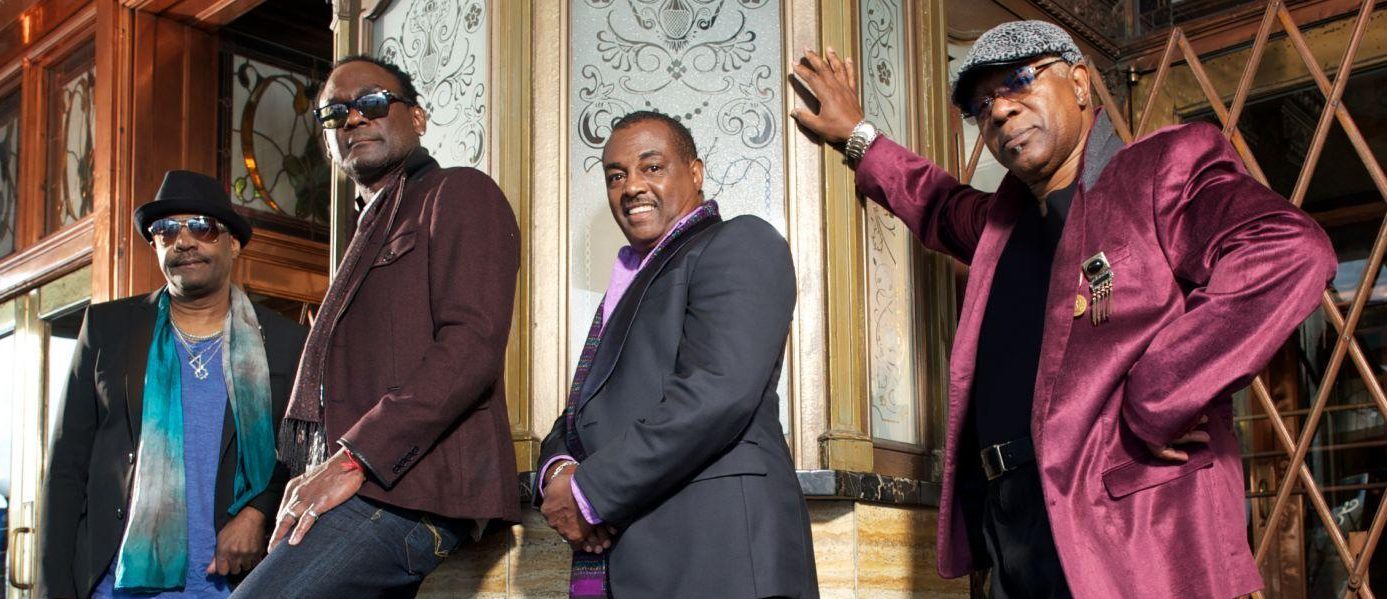 Daytime events are at the Delta Music Institute (DMI). Evening events are in downtown Cleveland.
8 AM–3 PM
REGISTRATION | DMI Lobby
Join us for coffee and donuts from 8-8:30 AM. The registration and CD/book tables will be open from 8:15 AM – 4 PM. Musicians and writers are invited to bring items to sell.
8:30–9 AM
OPENING SESSION: MEET AND MINGLE | DMI Studio A
Welcome Remarks and Announcements
Dr. Shelley Collins and Prof. Don Allan Mitchell, Co-Chairs
Dr. Rolando Herts, Director, The Delta Center
Get acquainted with other attendees.
9–9:50 AM
PAPER SESSION: THE BLUES ABROAD | DMI 201
One Sound, Two Worlds: The Meaning of the Blues in a Divided Germany
Prof. Michael Rauhut, University of Agder, Kristiansand, Norway
Painting Clarksdale Something Other Than Blue: Colombian Street Art in the Delta
Dr. Clay Motley, Florida Gulf Coast University
Moderator: Cetin "Chet" Oguz
9–9:50 AM
PAPER/PERFORMANCE SESSION: INTERNATIONAL PERSPECTIVES | DMI 202
Roots to Rock – Heritage and Hybrids Betraying the Blues: An Australian Musical Perspective
Steve Grieve, Western Sydney University, Australia
Playing Blues with Chinese Traditional Instruments
Amely Zhou, York University (Ontario, Canada)
Moderator: April Mondy
10–10:50 AM
PAPER/WORKSHOP: TEACHING AND PERFORMING THE BLUES  | DMI Studio A
From the Delta to Harlem: Enslaved Africans' Musical Retentions in Hammond B3 Jazz Organ Music
David Cosby, Besant Hill School
Blues Voice: Sourcing African American Culture for Authenticity in Blues Performance and Education
Eli Yamin, Stony Brook University
Moderator: Dr. Julia Thorn
10–10:50 AM
PAPER SESSION: IDENTITY AND APPROPRIATION IN THE BLUES | DMI 202
From Cornbread to Country: Appropriation as Oppression in the American Country Music Industry
Nicole Sonneveld, Roosevelt University
"Nobody Leaves This Place Without Singin' the Blues": Appropriation in Adventures in Babysitting
Dr. Barton Price, Purdue University Fort Wayne School of Music
Moderator: Dr. Brian Becker
11–11:50 AM
PAPER SESSION: THE BLUES IN WEST TENNESSEE | DMI 202
What Made West Tennessee Rich in Blues Harmonica Performance Practice
Dr. Mitsutoshi Inaba, Austin Peay State University
How She Made That Guitar Talk: Memphis Minnie and the Lead Guitar in Early Blues Music
Dr. Kate Lewis, Brunel University, London
Moderator: Dr. Bret Pimentel
11–11:50 AM
PAPER SESSION: THE BLUES AS TRANSFORMATION | DMI 201
Secular Faith in Justice in the Urban Blues: Bland's "Further Up the Road" and Burton's "Garbage Man"
Prof. Julia Simon, University of California, Davis
Drivin' that Protodelic Train: Howlin' Wolf's "Smokestack Lightnin'" as Psychedelic Vehicle
Dr. Tom Zlabinger, York College/CUNY
Moderator: Dr. Robin Webb
12–12:50 PM
LUNCH AND LEARN: BOOKS AND THE BLUES | DMI Studio A
Join us for a discussion with authors and editors influenced by the Blues.
Enjoy regional Delta cuisine in Studio A during this panel discussion.
Cash only. An ATM is located in the Student Union.
The Blues Come Along: Dick Waterman's Career in Context
Dr. Tammy L. Turner, Murray State University
"Juke Joint" Poetry Magazine
Dean Julius, Founding Editor
Po' Monkey's: Portrait of a Juke Joint
Will Jacks, MDNHA Program Manager, The Delta Center
Moderator: Craig Gill, Director, University Press of Mississippi
1–1:50 PM
PAPER SESSION: THE BLUES AS NARRATIVE | DMI 202
The Mississippi Delta Blues: Communication and Community Involvement
Geoff Latham, Coahoma Community College
Exploring the Performance and Expression of Gender and Violence in Nina Simone's "Mississippi Goddam"
Madeleine Bohnett, Shenandoah University
Moderator: Dr. Shalando Jones
1–1:50 PM
THE BLUES, EDUCATION, AND OUTREACH | DMI 201
Focus on the Future: The importance of the Blues from a Sociological and Historical Perspective
Prof. Fernando Jones, Columbia College Chicago & Blues Kids Foundation
Maxie's Juke Joint: The Act of Edutaining
Stacey Wilson and Ida Bea Tomlin, Mississippi Arts and Entertainment Experience
Moderator: Dr. Vernell Bennett
2–2:50 PM
PAPER/PERFORMANCE SESSION: RELIGIOUS RECORDINGS | DMI 201
"Why Don't You Live So God Can Use You?" Religious Songs Collected Outside of Church Settings in the 1941-1942 Coahoma Study
Prof. Scott Barretta, University of Mississippi and Delta State University
2–2:50 PM
OPEN REHEARSAL: DSU JAZZ ENSEMBLE | DMI Studio A
The Delta State Jazz Ensemble, a student lab big band, will hold an open rehearsal/masterclass. Come observe, sit in and sight read (horn and rhythm section players), and/or offer feedback.
Eli Yamin and Tom Zlabinger, clinicians
Moderator and Director: Dr. Bret Pimentel
3–3:50 PM
MASTER CLASS: SINGING THE BLUES | DMI Studio A
Eli Yamin, author of So You Want to Sing the Blues, will work with DSU vocalists.
Moderator: Dr. Douglas Mark
4–7:00 PM
DINE AROUND TOWN | (on your own)
Suggestions provided by the Cleveland-Bolivar Chamber of Commerce; reservations recommended.
7–8:30 PM
MAIN PERFORMANCE | Downtown Cleveland
Free Concert featuring The Como Mamas 
Courthouse Grounds | 200 S. Court St.
Limited seating; you are encouraged to bring a chair or blanket. Rain location: DMI Studio A
8:30 PM–until
VISIT MISSISSIPPI PRESENTS BLUES IN THE ROUND | Downtown Cleveland
Open Mic/Jam Session: Join award-winning performing songwriter David Dunavent for an intimate "in the round" acoustic event at Mississippi Grounds. A "pilgrim chair" will be open for invited conference guests to join in the music. Located at Mississippi Grounds, 219 S. Court St. (across from the Courthouse)