Delta State University Honor Choir Festival
February 8–10, 2019
The Delta State University Honor Choir is a special offering, sponsored by the DSU Choirs, for outstanding high school vocal students in Mississippi and the surrounding states. The festival takes place in the Bologna Performing Arts Center, a state-of-the-art performance venue located on the campus of Delta State University in Cleveland, Mississippi.
Guest Conductor – Clinician, Dr. Alan Raines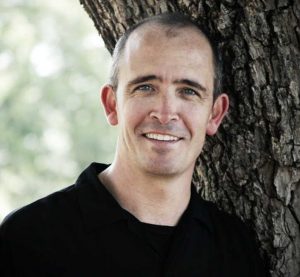 Dr. Alan Raines, is the Director of Music and Arts at Highland Park United Methodist Church. A frequent clinician, Raines has guest conducted all-state and honor choirs, both professional, collegiate and community choruses, and given presentations in over 37 states. He has held positions in Houston at The Woodlands United Methodist Church, First Presbyterian Church of Santa Monica, California and Dunwoody United Methodist Church in Atlanta, Georgia. A recipient of the M.M. and D.M.A. degrees in Choral Conducting at UCLA, Raines served as the Assistant Conductor of the Angeles Chorale while as a student of Donald Neuen. Prior appointments include Baylor University, Stetson University and Georgia State University. Raines' choirs have performed throughout the United States and Europe and have received invitations to perform for national and regional conventions of the American Choral Directors Association, Texas Music Educators Association, Music Educators National Conference and the National Collegiate Choral Organization. Raines resides in Dallas with his wife Frances and their four sons, Lawson, Sanders, Carter and Ford.
Auditions for DSU Honor Choir 
For general inquiries, please contact Dr. Julia Thorn, Director of Choral Activities.
Sunday, November 11, 2018 @Riverside High School, Avon, MS 3:00pm. For more information contact Lynn Hollinan
Arrange an on-campus audition at Delta State University for any date before November 16, 2018 by contacting Dr. Julia Thorn
Timeline for DSU Honor Choir Auditions:
* November 1, 2018: Deadline to register for auditions
* November 5–11, 2018: Auditions in various locations
* November 16, 2018: All participating directors will be notified of accepted students
* January 11, 2019: Deadline to submit festival registration fee to DSU $50 per student.
Audition Form
Print the audition form, complete legibly & bring to the audition. There is no audition fee.
DSU Honor Choir Audition Procedures (for high school teachers): 
The audition consists of two parts, both sung in quartets:
Prepared audition excerpts
Sight-singing
For the prepared excerpts, each student will be evaluated as member of an SATB quartet. (If you are not bringing any students in a particular voice part, students will not audition in quartets. For example, if you do not have any tenors auditioning, then your students will audition in soprano-alto-bass trios.) If you bring an uneven number of students per voice part auditioning, some of your students will sing in multiple quartets. (For example, if you have 10 sopranos, 14 altos, 1 tenor, and 4 basses: Your one tenor will sing in all the quartets from your school; you will select students to repeat in other quartets, except for the altos, each of whom will only sing once.) Students singing in multiple quartets will be evaluated only on the first quartet in which they sing.
For the quartet sight-singing, each student in the quartet will be given a simple, four-bar, major-key, diatonic exercise. They will have one minute to look over and practice the exercise before singing it; teachers may coach students during this minute if they wish. Students may sing on solfège, numbers, nonsense syllables, or whatever system they wish. The quartet will sing together. This will be an easy but 4 part example.
Audition Material
Selection 1: Gloria In Excelsis from the Twelfth Mass by Mozart
Selection 2: Where Your Bare Foot Walks by Childs
Audition Excerpt 1: Score measures 99-137 Gloria In Excelsis by Mozart
Audition Youtube Performance Practice Link Here
Audition Piano Accompaniment Practice Link
Audition Youtube Performance Practice Link Here
Audition Piano Accompaniment Practice Link
Honor Choir Audition Repertoire
Where Your Bare Foot Walks – David Childs
In That Great Getting Up Morning – Jester Hairston
Gloria In Excelsis  from Twelfth Mass by Wolfgang Amadeus Mozart.
Polly Wolly Doodle – arr. Gail Kubik
The Pasture –  Z. Randall Stroope
Poor Little Jesus –  arr. Alan Raines