Delta State University Honor Choir Festival
February 6–8, 2020
The Delta State University Honor Choir is a special offering, sponsored by the DSU Choirs, for outstanding high school vocal students in Mississippi and the surrounding states. The festival takes place in the Bologna Performing Arts Center, a state-of-the-art performance venue located on the campus of Delta State University in Cleveland, Mississippi.
Guest Conductor – Clinician, Dr. Judy Bowers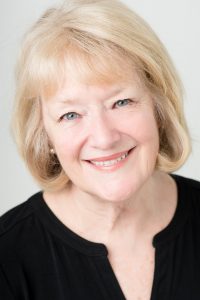 JUDY BOWERS, currently holds the Emy-Lou Biedenharn Endowed Chair in Music Education at the University of Louisiana Monroe, a position she accepted in 2017 after retiring from 27 years of teaching choral music education undergraduate/graduate courses at Florida State University. Immediate goals at ULM included creation of a summer MME program for practicing music teachers, plus the revision and expansion of current undergraduate music degree programs to reflect current pedagogies and essential learning experiences; both programs are now in place. Bowers' teaching and scholarship responsibilities are frequently paired through learning partnerships that focus on teacher preparation goals for university students while enriching community and school learning opportunities for K-12 students and community participants; examples include 20 year middle school partnership that provided a rich learning environment for music education majors, a 3 year, life-changing prison choir partnership serving singers from across many university programs who sang each week with women residents in a correctional facility, and approximately 40 semesters of Adopt-a-Choir with area public schools. Bowers frequently presents workshops and clinics for teachers, primarily focusing on developmental teaching methods that allow for students of varying ability and training to successfully perform music together with more advanced musicians. She is an active conductor of all-state and honor choirs across the United States and Canada; in 2014 she conducted the East Africa Middle School Choral Festival in Tanzania. Bowers received multiple Excellence in Teaching awards at FSU, and has been awarded the Wayne Hugoboom Distinguished Service Award from the state ACDA Chapter of Florida. In June 2014, Judy Bowers was named a Lowell Mason National Music Education Fellow and was inducted into this society by the National Association for Music Education in Washington D.C.