Make the Invisible, Visible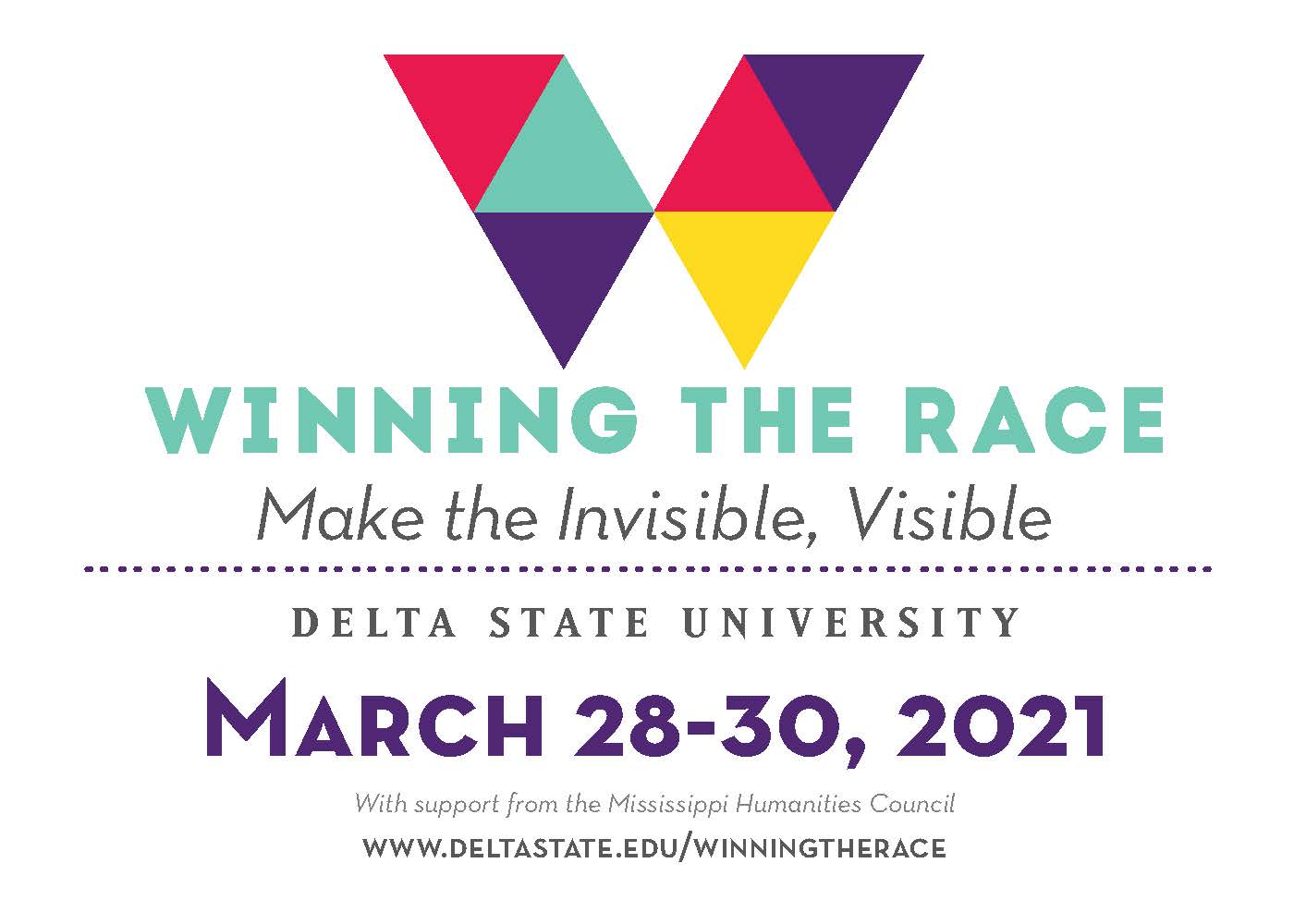 Delta State University's award-winning race relations conference, Winning the Race, returns to campus for a seventh year, March 28-30, 2021.
The 2021 virtual conference, "Winning the Race: Make the Invisible, Visible", will highlight systems and cultural norms that insulate stereotypes and inequalities and challenge the way things have always been done. Registration is free and open. This year's event will be highlighted by Lawrence Ross, best-selling author of "Blackballed: The Black and White Politics of Race on Americas Campuses." The 2021 virtual conference will also highlight participants in Delta State University's 1969 Sit-ins as a featured discussion for the President's Roundtable.
Delta State University is a cultural "mecca" that champions and celebrates the multicultural identity of the Mississippi Delta, and provides leadership and programming for the community and region. The goals of "Winning the Race" are to facilitate engaged campus and community dialogue regarding current issues related to education and to rekindle opportunities for municipalities of the Mississippi Delta to collaborate and promote racial healing.

Engage
in conversations with campus and community constituencies that will build an appreciation for diversity differences and a spirit of community through shared ideas.
Promote
a broad discourse on race relations by building conversations to bring together diverse communities in the Delta through sharing of ideas and building cooperation.
Rekindle
a hope that Delta Communities will move toward greater equality, forward and open thinking, while reducing racial disparities and tensions.