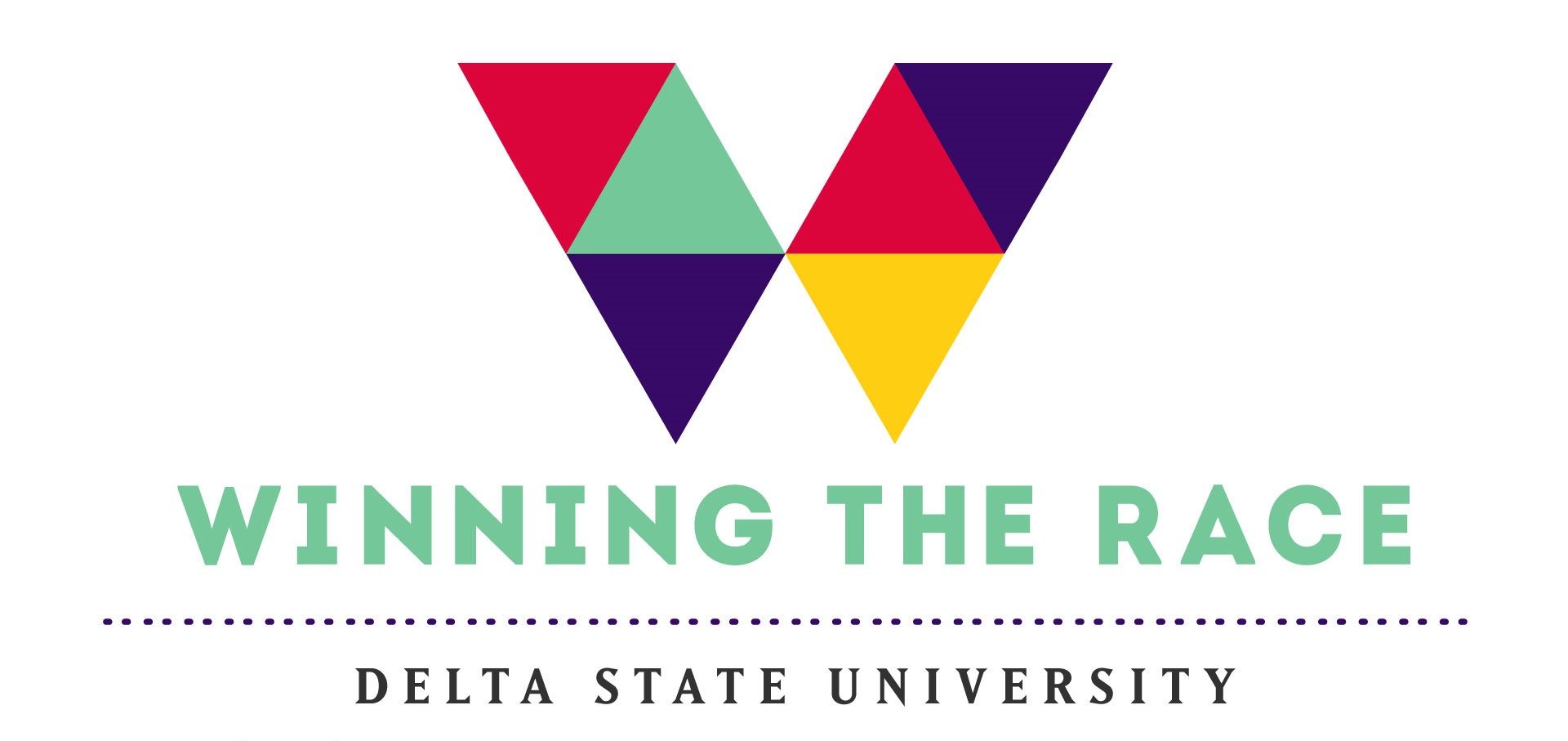 The 2023 Winning the Race event will go back to its foundations – facilitating engaged campus and community dialogue regarding current issues, connecting local people with each other, and collaborating to promote equity.
In 2014, a vision for a new partnership between Delta State University and the greater Mississippi Delta region came to life with the first Winning the Race conference. Through eight successful Winning the Race conferences, audiences have listened to national, state, regional, and local experts and speakers discuss topics including education, civil rights, economic development, and social justice.
Facilitated by the Alluvial Collective, the former William Winter Institute for Racial Reconciliation, this year's gathering will focus on connecting, community building, and equity through a more active and engaged format. Conference attendees will register for "circles" throughout the day. Consisting of no more than 20 participants and 2 facilitators per circle, the attendees will speak with and to each other through guided dialogue and prompts. There will be a networking lunch for attendees to continue connecting and collaborating. Discourse about the future direction and format of Winning the Race is welcome. The ultimate goals are to engage with campus and community constituencies, promote continuing conversations, and rekindle action through sustainable and collective energy.
Delta State University is a cultural "mecca" that champions and celebrates the multicultural identity of the Mississippi Delta, and provides leadership and programming for the community and region. The goals of "Winning the Race" are to facilitate engaged campus and community dialogue regarding current issues related to education and to rekindle opportunities for municipalities of the Mississippi Delta to collaborate and promote racial healing.

Engage
in conversations with campus and community constituencies that will build an appreciation for diversity differences and a spirit of community through shared ideas.
Promote
a broad discourse on race relations by building conversations to bring together diverse communities in the Delta through sharing of ideas and building cooperation.
Rekindle
a hope that Delta Communities will move toward greater equality, forward and open thinking, while reducing racial disparities and tensions.