My goal here will always be to help others get a well-rounded education.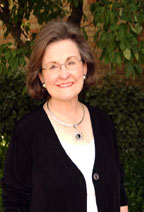 As an energetic seventeen year old who thought I had planned my life to the letter, I learned that life can throw curve balls. I had planned to attend another college in Mississippi when my best friend decided to abandon me and go to the very university that my boyfriend did not want me to attend. I knew I wanted to be a teacher, so where did I need to go? After thinking about many of my favorite teachers in high school and where they went to college, I decided to check out this small college only 72 miles from home…Delta State College. It was just what I wanted: small, plenty of attention (I am still spoiled), a great education department with a wonderful reputation, sororities, friendly faculty and staff, and a cost I could afford. After one semester, I knew I had made the right decision.
Why am I telling you all of this? Because I want you to know that Delta State University became my home over 35 years ago and continues to nurture me today. That first curve ball back in 1967 was only one small one compared to what life had in store for me. And who was always there to help me…Delta State. Faculty and staff who were always there to lean on and give support and encouragement, certainly prepared me for my profession in higher education. Delta State taught me how to teach and how to prepare others for the real world.
I taught first grade for ten years before returning to DSU to work in Housing & Residence Life. At first I thought this would be a big change from first grade, but it wasn't long before I realized that students are students no matter what age. All of us still need attention, guidance, and someone to help us reach our goals. My goal here will always be to help others get a well-rounded education and help them to feel like they are at home with the Delta State family.
Welcome to your home away from home!