Spring for Success 2019 Recap
Delta State University conducted a successful one-day fundraising event on March 20, 2019, to support three important campus causes: replacing the Statesman mascot suit, bulletproof vests for university police officers, and equipment for a Virtual Dementia® Tour. This video follows the money given to the microgrants and highlights the impact of the projects upon their completion.
The rest of this webpage highlights what the microgrant campaign entailed.
DSU's Spring for Success March 20, 2019, Online Giving Day
Almost two-dozen Delta State students, faculty, and staff submitted proposals for projects that needed funding and would benefit campus. Three were chosen for sponsorship. Each project was tasked with raising $2,500 within 24 hours on March 20, 2019. If they did so, Delta State University's Foundation would match the $2,500. All projects succeeded. (Additional money raised went to the General Scholarship Fund.) Plus, the team that raised the most money received an additional $1,000—for a grand total of $6,000—in this case, to replace the Statesman mascot suit. See below for details.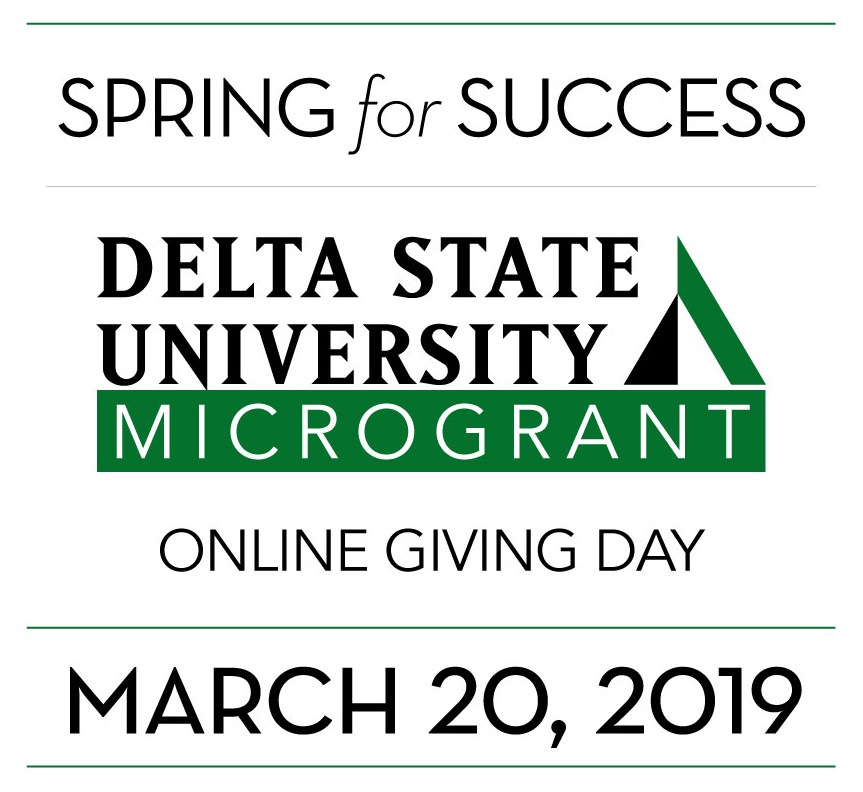 This campaign ended on
March 20, 2019,
but you can still make a gift to Delta State by clicking here!
Let's make this year's
Spring for Success even better!
March 19, 2020

The Department of Athletics needs your help! The beloved Statesmen mascot suit needs to be replaced. They are raising money to bring new life to this icon of DSU's school spirit! Mary Elizabeth Evans, head cheerleading coach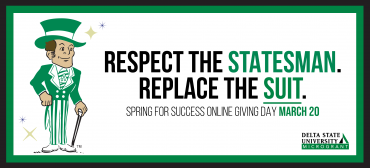 The Department of Social Work uses a unique simulation to educate the community about dementia. It is raising money to update simulation kits and to certify trainers. Jana Donahoe, chair and assistant professor of social work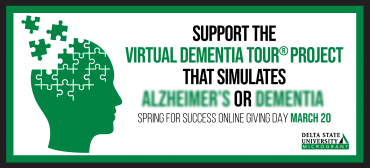 In an effort to provide enhanced protection and increase officer safety, DSU's Police Department is raising money to replace body armor/ballistic vests for 10 law enforcement officers. Tameka Curry-Bryant, patrol commander