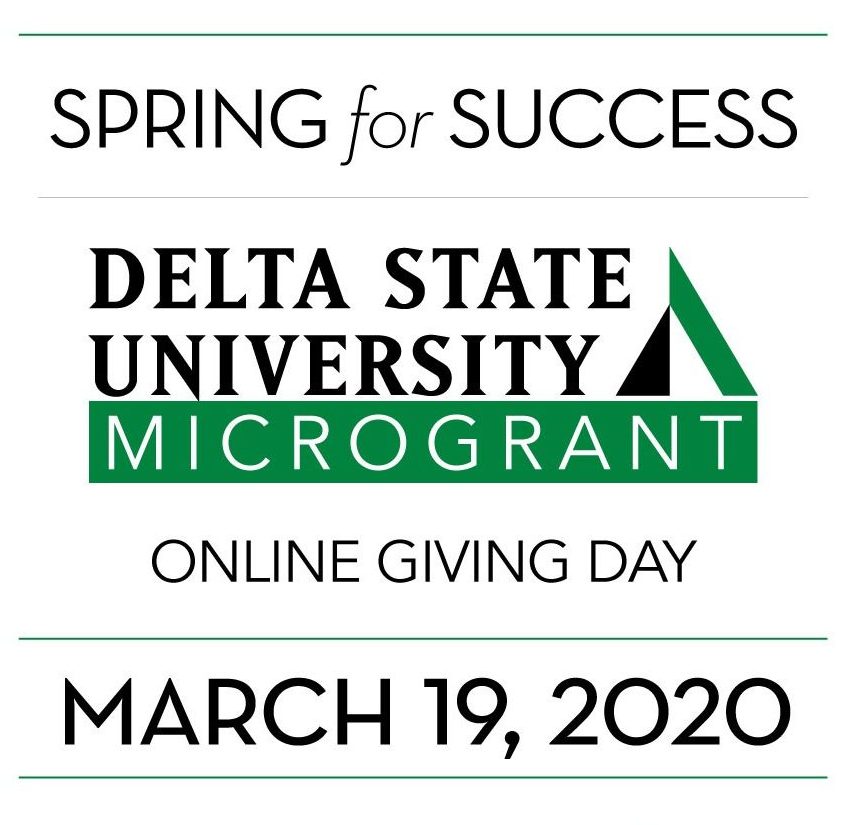 DSU's Spring for Success Online Giving Day
Delta State's 2nd annual Spring for Success online giving day took place on March 19, 2020. Thank you to all those who gave to one or more of these worthwhile microgrants. Although none met the goal of raising $2,500 apiece in 24 hours, these valuable campus causes took a big step forward through the donors who generously contributed to them, and the money will be put to good use for these projects!
(Each project that met the goal would have received an additional $2,500 from the DSU Foundation, and the project that raised the most money above the $2,500 threshold would have earned an additional $1,000—for a grand total of $6,000. Additional money raised by each project above the $2,500 threshold would have gone the General Scholarship Fund.)
This campaign ended on March 19, 2020,
but you can still make a gift to Delta State by clicking here!
Delta State Electronic Music Ensemble: Purchasing MIDI controllers and related audio equipment to start Delta State's first electronic music ensemble.
Project leader: Dr. Josh Armstrong, associate prof. of music.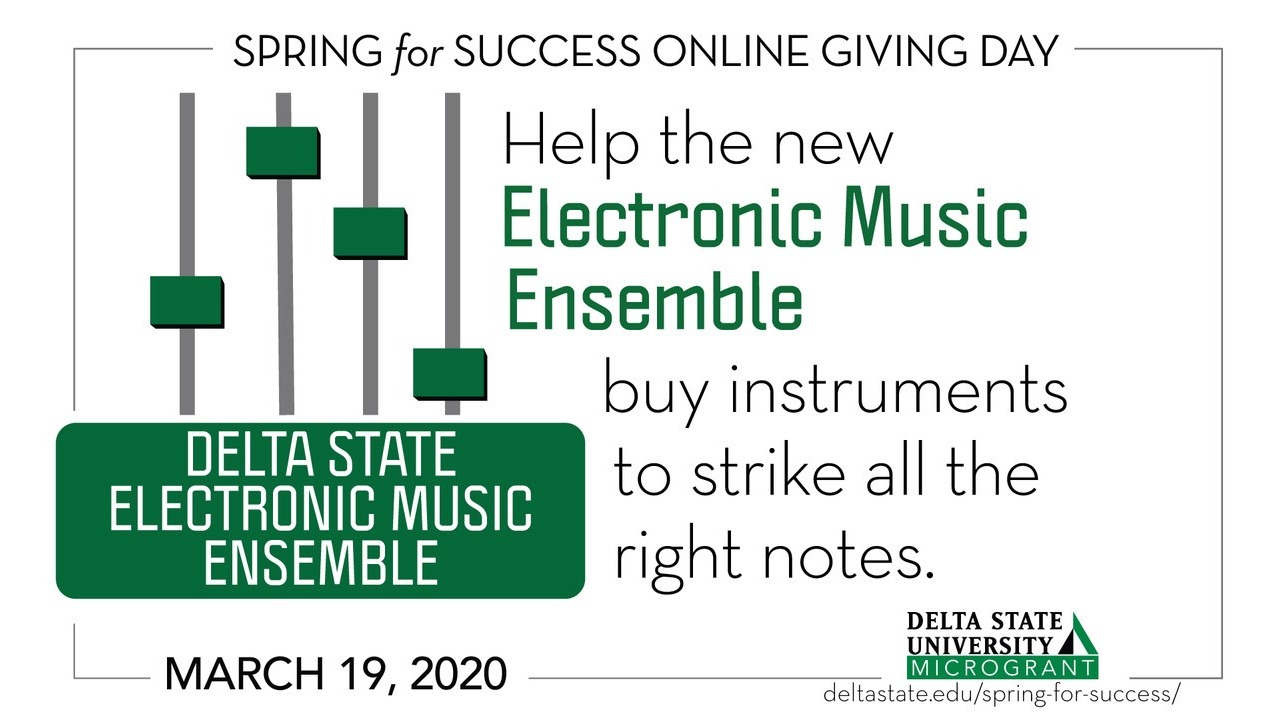 Who Says You Can't Measure Love? Purchasing another iWorx data acquisition system that allows for hands-on approach to teaching/learning physiology.
Project leader: Severine Groh, associate prof. of biology.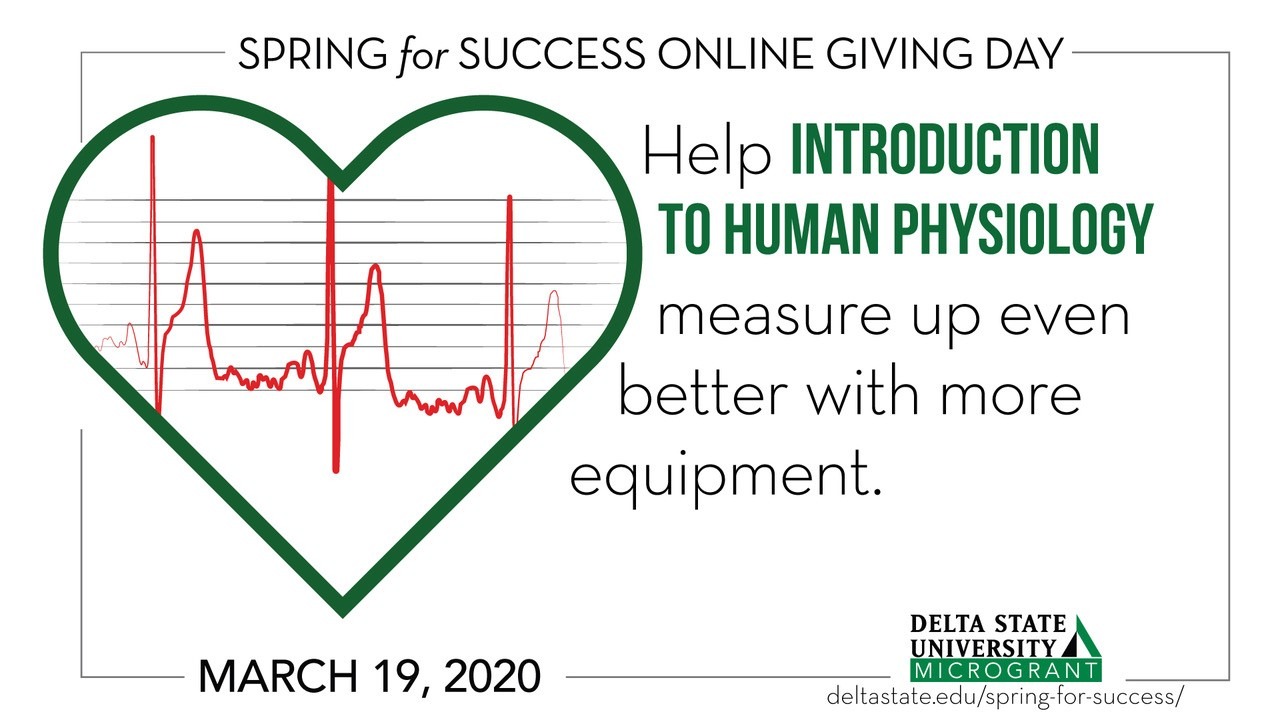 OkraSuits: Purchasing additional clothing, seating, storage, etc. for DSU's professional clothes closet offered to students and alumni for free for interviews, conferences, and the like.
Project leader: Office of Career Services.