Division of Family and Consumer Sciences
Bachelor of Science in Family and Consumer Sciences – Nutrition and Dietetics
Program Overview
Registered Dietitian Nutritionists (RDNs) are nationally recognized as experts in the field of food and nutrition and are employed in a wide variety of work settings.
The Coordinated Program in Dietetics at Delta State University is administered by the Division of Family and Consumer Sciences within the College of Education and Human Sciences. The program combines didactic instruction and a minimum of 1000 hours of supervised practice experience in community nutrition, food systems/healthcare management and clinical nutrition settings.
2024 CDR Mandate for Graduate Degree 
Effective January 1, 2024, the Commission on Dietetic Registration (CDR) will require a minimum of a master's degree to be eligible to take the credentialing exam to become a registered dietitian nutritionist (RDN). To be approved for registration examination eligibility with a bachelor's degree, an individual must meet all eligibility requirements and be submitted into CDR's Registration Eligibility Processing System (REPS) before 12:00 midnight Central Time, December 31, 2023. For more information about this requirement visit CDR's website: https://www.cdrnet.org/graduatedegree.
In addition, CDR requires that individuals complete coursework and supervised practice in program(s) accredited by the Accreditation Council for Education in Nutrition and Dietetics (ACEND). Graduates who successfully complete the ACEND-accredited Coordinated Program in Dietetics at Delta State University are eligible to take the CDR credentialing exam to become an RDN.
In most states, graduates also must obtain licensure or certification to practice. For more information about state licensure requirements click here.
For more information about educational pathways to become a RDN click here.
What does is cost?
Tuition, required fees, books, and supplies total approximately $8000 – $9500 per year. Additional program costs include room and board, professional affiliations, liability insurance and uniforms.
The final two (2) semesters may consist of less than 12 hours of academic credit considered for financial aid. Students should visit the financial aid officer to understand and discuss available options for financial assistance.
Accreditation
The Coordinated Program in Dietetics at Delta State University is accredited by The Accreditation Council for Education in Nutrition and Dietetics (ACEND®), 120 South Riverside Plaza, Suite 2000, Chicago, IL 60606-6995, 312/899-0040 ext 5400.
The Coordinated Program in Dietetics at Delta State University has elected to voluntarily close the program, effective December 31, 2023. Applications are no longer being accepted for new or transfer students.
Mission Statement
The mission of the Coordinated Program in Dietetics in the Division of Family and Consumer Sciences at Delta State University is to prepare graduates for successful careers in dietetics and to encourage students to assume leadership in their profession and society. Graduates integrate the basic concepts of food and nutrition to improve the quality of life for individuals and families in the Mississippi Delta, society and the world. Graduates accomplish this mission by promoting health, aiding in the prevention of disease, and providing management for food and nutrition services.
Program Philosophy
The Coordinated Program is committed to providing students in the state of Mississippi, and particularly the Mississippi Delta, with a well-rounded general education, consistent with a baccalaureate degree. This program serves the needs of individuals interested in attaining the academic and supervised practice components of dietetic education for entry-level dietitians. The Coordinated Program produces credentialed food and nutrition professionals who can integrate basic food and nutrition knowledge into the delivery of services to the people of the Mississippi Delta. These services involve medical nutrition therapy, education of clients in community agencies, and implementing food systems management in institutions, agencies, schools, or businesses.  The curriculum of the Coordinated Program in Dietetics stresses current and research-based knowledge appropriate to dietetic careers of the present and the future. Through classroom and clinical experiences, students have opportunities to assume leadership roles in professional organizations enhancing the practice of dietetics. In addition, the Coordinated Program supports other areas of study within the university, such as nursing, education, physical education, and pre-medicine by providing required and elective courses and professional expertise.
Based on this philosophy, the dietetics program at DSU strives to prepare graduates to be successful dietetics practitioners. Every effort is made to prepare students for professional practice in our service-oriented, information-based society. The importance of quality and service is emphasized because client needs and expectations must be the central focus of innovative dietetics practice. RDs must demonstrate lifelong learning, on-going self-evaluation, and adherence to a personal and professional code of ethics.
The dietetics program is based on the belief that dietitians are especially qualified to provide the most up-to-date information and guidance in nutrition, encompassing health promotion and supervised practice in nutrition and foodservice systems management.
Program Goals
The dietetics program seeks to achieve the following goals:
The program will prepare graduates to be competent entry-level registered dietitian nutritionists.
The program provides academic and supervised practice experience to prepare graduates for entry-level employment.
Program outcomes are available upon request.
The Coordinated Program in Dietetics at Delta State University has elected to voluntarily close the program, effective December 31, 2023.
Applications are no longer being accepted for new or transfer students. For guidance on pursuing other dietetics education, students may contact the DSU program director.
You did it!
Upon completion of the program, students will have:
Bachelor of Science degree with a concentration in Nutrition and Dietetics
Eligibility to take the registration exam for dietitians
Eligibility for membership in the Academy of Nutrition and Dietetics
Eligible to apply for a license (check your state licensing agency for specific requirements)
Registered Dietitians and Licensed Nutritionists are employed by the following:
Health Care
Business and Industry, School Feeding, Community and Public Health Nutrition Programs
Wellness Centers and Day-Care Centers
Food Science, Education, Marketing, Product Development, Research
Self-employed Private Practice
Below is a list of establishments some of our graduates are employed with:
South Mississippi Regional Center
Healthcare Services Group
DeSoto County Schools
Rush Memorial Foundation Hospital
Bay Area Food Bank
Compass Group
Baptist Rehabilitation, Memphis, Tennessee
Morrison's Healthcare
LeBonheur Healthcare, Memphis, Tennessee
Delta Health Alliance
Boyington Nursing Home
North Mississippi Regional Center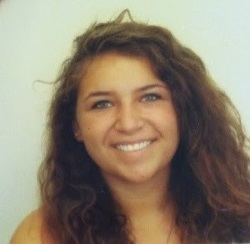 I chose Delta State because I wanted to experience a new part of the country and liked the flexibility of the program. I finished the program in May 2017 and passed my RD exam in August 2017. I am now a Registered Dietitian in Long Term Care in Philadelphia, Pennsylvania!