College of Education & Human Sciences
The Delta Psychology Educators Conference:
Engaging Underprepared Students
The first Delta Psychology Educators Conference: Engaging Underprepared Students will be held on Nov. 15, 2019, in the Jacob Conference Center, Ewing Hall, at Delta State University in Cleveland, MS.
The new conference is aimed for current and future teachers of psychology in high schools, community colleges, and universities in Mississippi and, particularly, in the Mississippi Delta.
The keynote speaker will be Dr. Sue Frantz, 2018 president of the Society for the Teaching of Psychology, whose talk is titled, "Technology for Academics: Essential Tools 2019." Other sessions will include discussion about improving student engagement and goal setting, and maintaining professional and personal balance.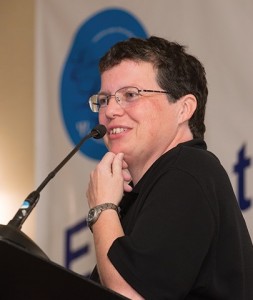 Sue Frantz has taught psychology in community colleges since 1992 and has been at Highline College in the Seattle area since 2001. She has served on boards and committees for the American Psychological Association, the Association for Psychological Science, and the Society for the Teaching of Psychology (STP). Sue is proud to serve the members of STP as their 2018 president. In 2013, she was the inaugural recipient of the APA award for Excellence in the Scholarship of Teaching and Learning at a Two-Year College or Campus. In 2016, she received the highest honor in the teaching of psychology: the Charles L. Brewer Distinguished Teaching of Psychology Award. She presents nationally and internationally on the topics of educational technology and the pedagogy of psychology.
Students: $10
Presenters: $10
Other: $25
If you wish to register using surface mail, please make checks payable to Delta State University. Please refer to the table listed above to determine the appropriate payment.
MDE-Continuing Education credits (CEUs) available an additional fee.
Registration/coffee/snacks 1st floor of Ewing, Jacobs Conference Center
Technology for Academics: Essential Tools 2019
Dr. Sue Frantz (Highline College)
10 – 11:15 AM | Ford Center (Ewing 239)
Perspectives and Tools to Increase Student Engagement

Dr. Gray Kane: Improving Student Engagement
Dr. Jon Westfall: Bringing Psychological Research to Life: Collecting, Analyzing, and Displaying Data in the Classroom in Real Time
Dr. Cat Vincent: How Sour!: Experiential Teaching in Psychology
11:30 AM – 12:45 PM | Ewing 334
Mindfulness, Non-Traditional Teaching Roles, and Meaningful Teaching

Dr. George Beals: A Small Bag of Tricks to Teach about Suggestibility and Meaning
Dr. Kelsey Evans-Amalu: Modernizing Mindfulness for Stressed Students
Darla Sisney: Part-Time Professor: Embracing, Managing, and Maintaining Non-Traditional Teaching Roles
2 – 3 PM | 2nd floor Ewing
Poster Presentations and Open Discussion
3 – 4:15 PM | Ewing 334
Goal-Setting, Self-Determination, and Personal Balance
Dr. Mary Bess Panel: Logistics of Maintaining Professional and Personal Balance
Dr. Lee Seungyeon: Learning Benefits of Goal-Setting Practice: The Perceptions of Students' Goal-Setting Process
Dr. Jacqueline Goldman: Teaching for Transformative Experience in Psychology