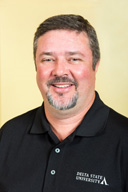 Originally from Marietta, Georgia, DMI Director Richard Tremmel earned the Education Specialist degree in Curriculum and Instruction from the University of West Florida, the Master of Science degree in Entertainment Business from Full Sail University, the Master of Music Education degree from UNC Greensboro, and Bachelor of Music with Business Emphasis degree from East Carolina University.
He also earned a certificate in Composing and Producing Music for Film and Games from Berklee College of Music and is certified by Avid as a Pro Tools Instructor.
In addition to a teaching career that spans twenty-plus years, Tremmel has been involved in the entertainment industry as a retail record store manager, performer on bass guitar and synthesizer, live sound engineer, recording engineer, and composer. His original music has been played on Discovery, History, DIY, NBC Sports, and Tennis channels.
Prior to arriving at Delta State, Richard helped to create the curriculum for Guilford Technical Community College's Entertainment Technology program in High Point, NC where he was Associate Professor of Entertainment Technology from 2001-2015. He also spent several years in Hollywood, CA as a freelance bassist and keyboardist and has been in bands that have performed throughout the United States, including a three-year stint in a house band at the legendary Sturgis Motorcycle Rally.
Tremmel is a member of AES, BMI, MEIEA, and Phi Mu Alpha Sinfonia.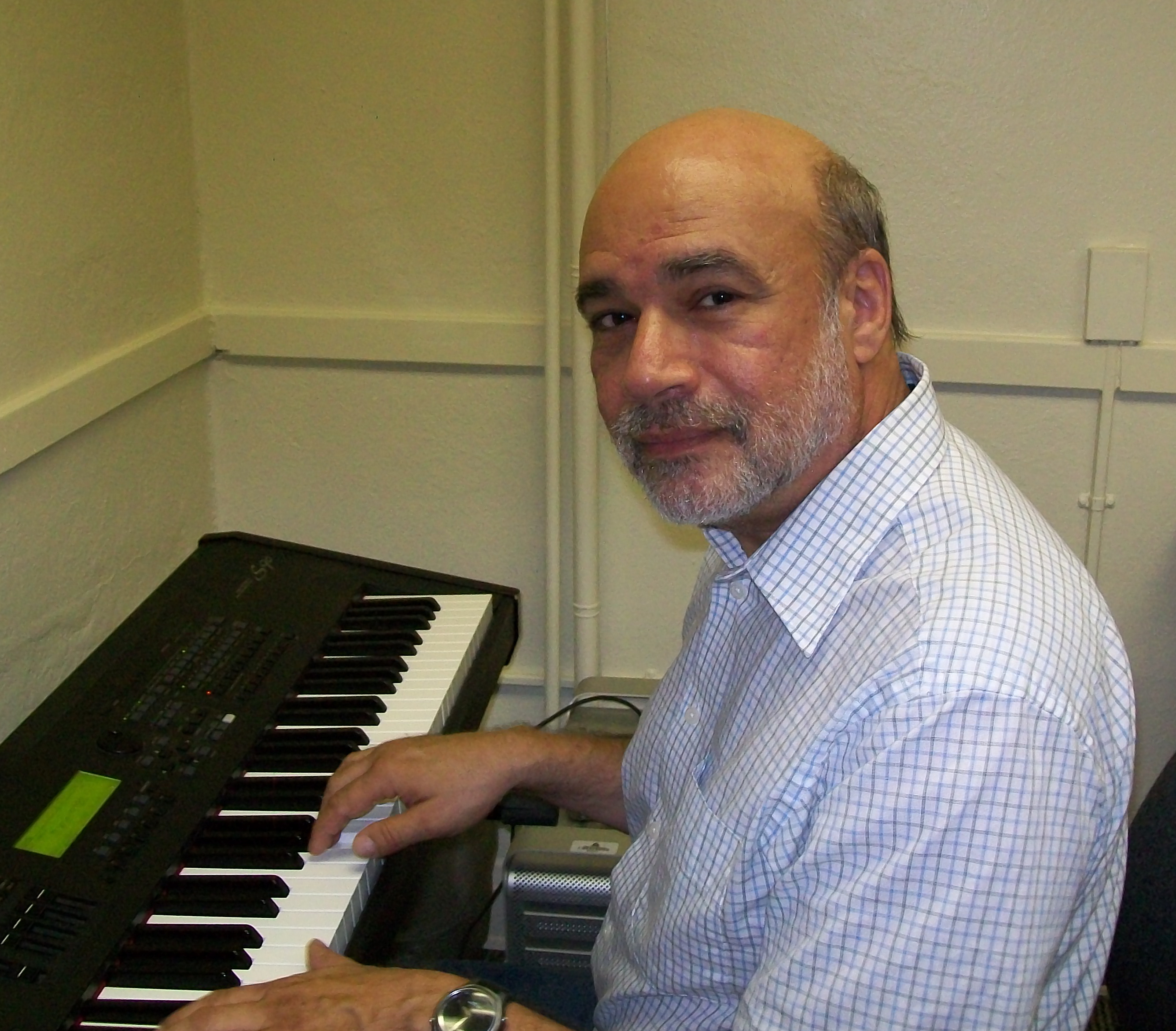 Charles (Charly) Abraham is a Mississippi Delta native. He spent the first eighteen years of his life in Leland, Mississippi, soaking up the culture and the music of the region. He spent the next eleven years at the University of Mississippi, where he earned a Bachelor's degree in Music Education and a Master's degree in Music Theory. While at Ole Miss, Charly served as director of the university's pop music song and dance group, taught music theory and music appreciation, and was a university recruiter. He moved to Los Angeles, where he studied film scoring at UCLA, and provided original compositions and orchestrations for several television shows. During his nine years in L.A., he also worked as a bartender, a bodyguard, a limousine driver, and a private investigator.
Upon his return to Mississippi, Charly settled in Jackson, where he became part owner and general manager of Hal & Mal's Restaurant, one of Mississippi's most well known entertainment venues and restaurant, with four active music stages. In addition to his role as general manager, he also worked as a festival promoter, talent buyer, event planner, and producer of Mal's St. Paddy's Parade, the state's largest single day event. He has spent his entire adult life as a music arranger, with many professional performers as clients. He is currently the staff arranger and orchestrator for two of the states largest churches, and composes for several high school show choirs. He also owns and operates Choirtunes, a music publishing service specializing in choral and vocal works. He is now revisiting his Delta roots as a member of the Delta State University faculty, teaching entertainment industry studies at the DMI.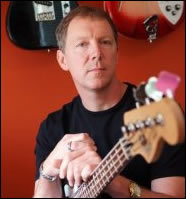 Barry Bays, Professor of Practice of Entertainment Industry Studies/Director of DMI Bands, has performed and recorded with some of the top musicians in the world, including Shawn Lane, Roger Fisher (Heart), Derek St. Holmes (Ted Nugent), Hubert Sumlin, W.S. "Fluke" Holland (Johnny Cash, Elvis Presley), Steve Azar, Charlie Worsham, The Beat Daddys, Charlie Musslewhite, Big George Brock, Dorothy Moore, Jimbo Mathus, Johnny Neel, John Mohead, Willie King, Tricia Walker, Kristian Dambrino, and many others. Barry has appeared in the internationally recognized music magazines Guitar Player, Guitar World, and Living Blues; he has also appeared in Delta Magazine and The Delta Business Journal. He is a voting member of The Recording Academy and a board member of the Follow Your Heart Arts Program. Barry also appeared in the special double issue of Living Blues Magazine entitled "Mississippi Blues Today!" For more information on Barry Bays visit his website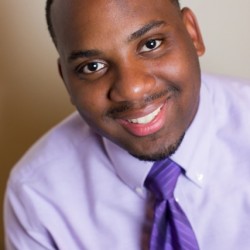 Clarksdale, Mississippi native Travis Calvin earned a Bachelor of Science in Music Industry Studies degree in 2013 from Delta State University. While at DSU, he was a member of GRAMMY U, AES (Audio Engineering Society), and Omicron Delta Kappa (ODK), serving as a vice-president of the leadership organization. Calvin also earned a degree from Coahoma Community College and a certification from Berklee College of Music. He began his musical career in the after school program at the Delta Blues Museum, where he quickly developed as an accomplished guitar player. In 2000, as a member of the band "Blues Prodigy," Travis received the W.C. Handy Kids Foundation Award (now Blues Music Award) and appeared in a special broadcast of the Blues on Nick News the following year. He has accompanied and performed with multiple bands and artists, including the International Church of God and Christ Orchestra, Marvin Sapp, Rance Allen, Steve Azar, and the Nighthawks. As a member of the DMI All Stars, Travis performed for Mississippi GRAMMY night in Los Angeles during GRAMMY week.
In addition to his role as a musician, Travis has served in the classroom as a music and music technology instructor through the Delta Blues Museum, Delta Arts Alliance, and the DMI Mobile Music Lab. He was awarded a unique opportunity in 2013 to meet the First Lady, Michelle Obama, during a ceremony at the White House honoring the work of the Delta Blues Museum. Calvin joined the staff of the DMI at Delta State in 2013 as Project Coordinator of the W.K. Kellogg Foundation Young Men of Color grant titled, "Hip Hop to Rock: Healing with a Groove" which is administered through the DMI. He served as an adjunct instructor in entertainment industry studies before joining the DMI faculty full time in the fall of 2017 where he serves as Assistant Professor of Practice.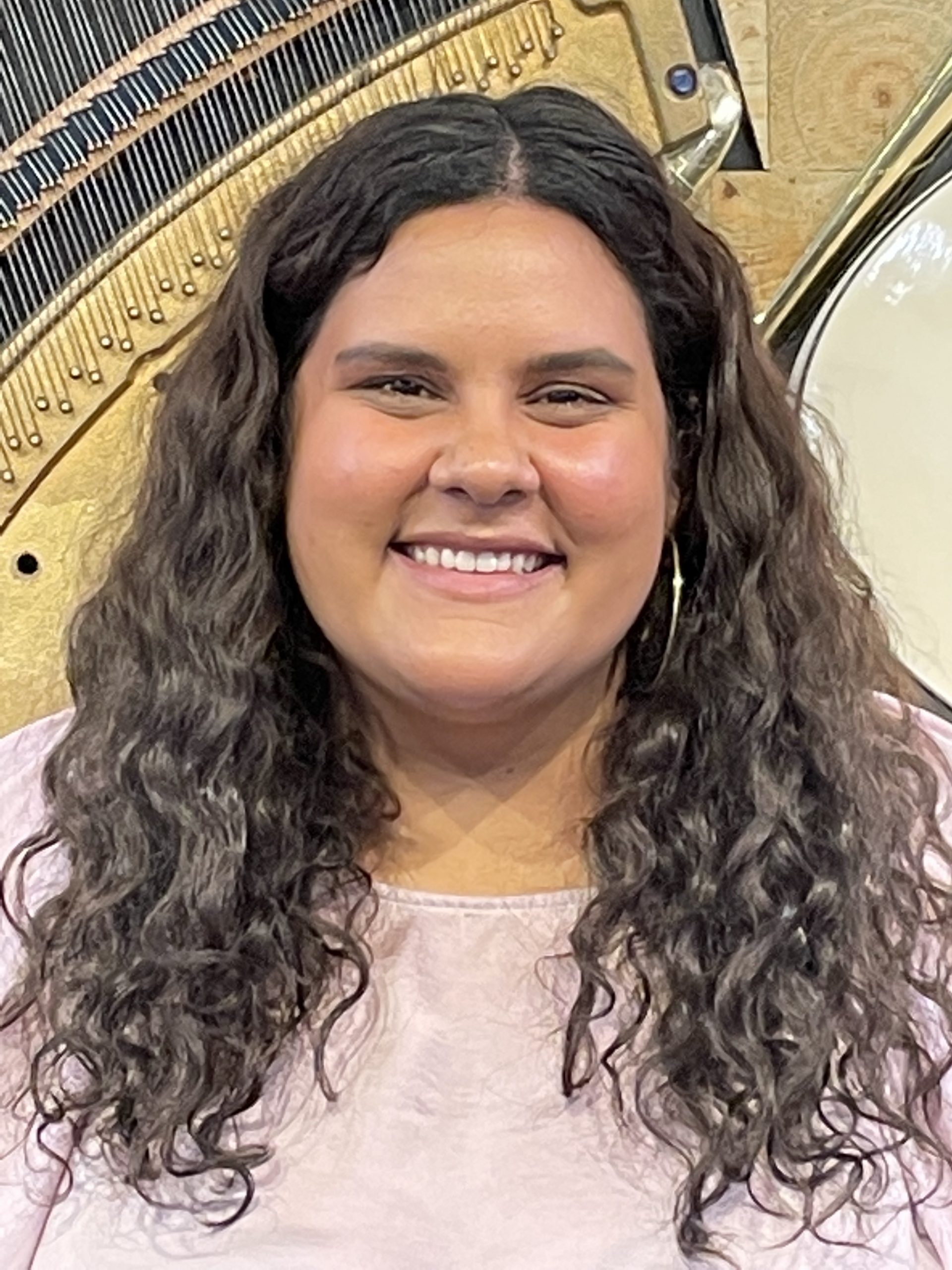 DMI Administrative Assistant, Mary Claire Rackley, is originally from Gulfport, Mississippi, but has strong family ties to the Mississippi Delta. She is a 2021 graduate of Delta State University with a Bachelor of Science in Entertainment Industry Studies with a concentration in Entertainment Industry Entrepreneurship. Mary Claire has been involved with the DMI since her freshmen year of high school, first, as a DMI camper, next, as a student, and now, as staff.
She is a passionate musician, playing as a solo artist and in two local bands and has performed in Los Angeles, California, with the 2019 DMI Allstars, and provided live entertainment for the opening reception of BPAC's Dionne Warwick concert. Mary Claire plays at local venues often, and plans to continue her music career while pursuing the iMBA with a concentration in Entertainment Industry Studies.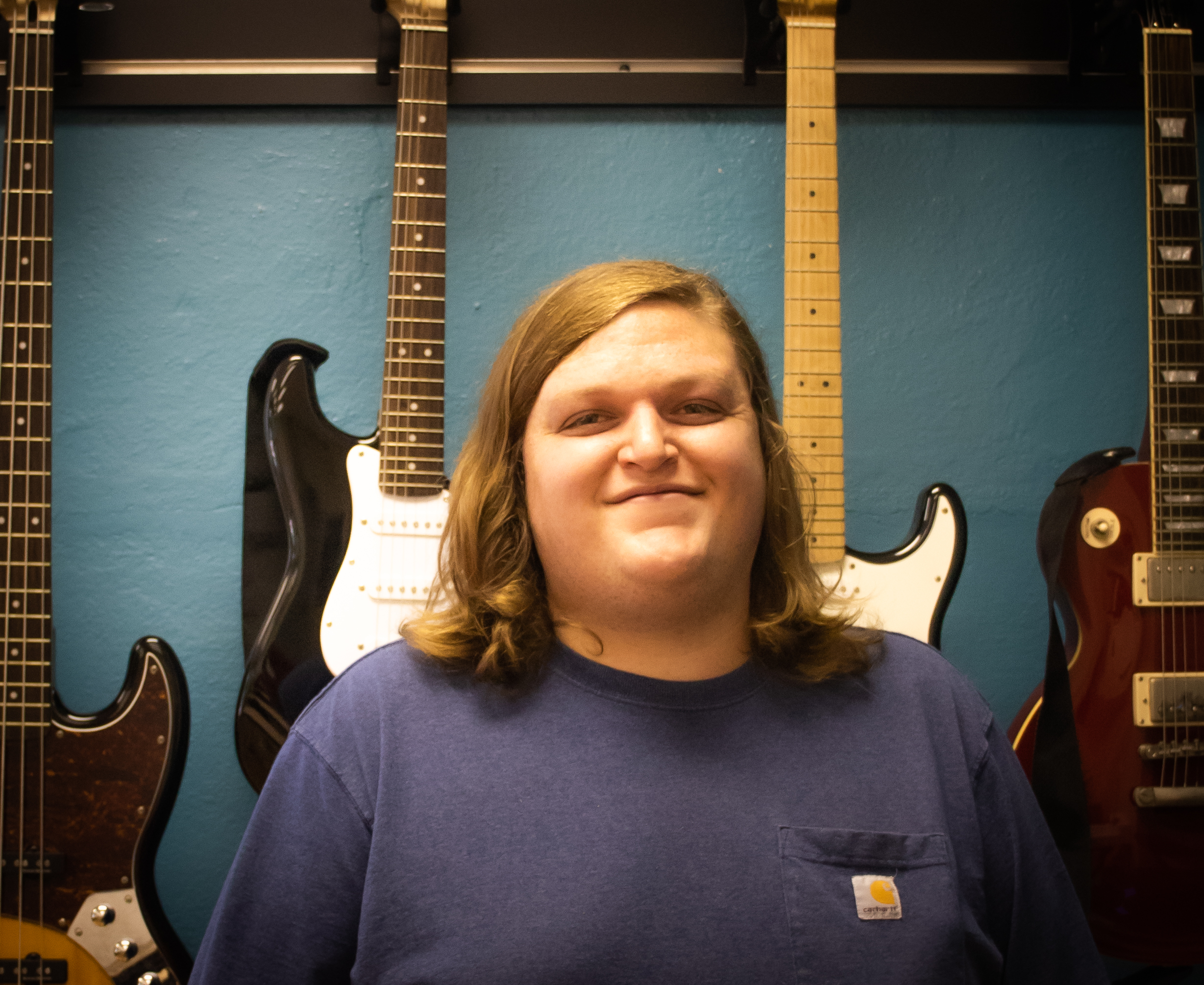 DMI Studio/Production Manager, Ben Yarbrough, is a multi-talented musician from Oxford, Mississippi. He graduated from Delta State University in 2020 with the Bachelor of Science degree in Entertainment Industry Studies with a concentration in Audio Engineering Technology. In July of 2022, Ben earned the iMBA with a concentration in Entertainment Industry Studies.
Ben toured as guitarist and vocalist of Young Buffalo for 7 years, opening for the popular English band Arctic Monkeys several times, and traveled throughout the US, Canada, and Europe. He continues to tour and record with independent artists including Craig Adams, Spencer Thomas, Anne Freeman, Dead Gaze, and DMI graduate Schaefer Llana. Ben has served as live sound engineer in many venues including The Lyric in Oxford and Hey Joe's in Cleveland. He currently teaches DMI 300 Entertainment Industry Entrepreneurship at DSU.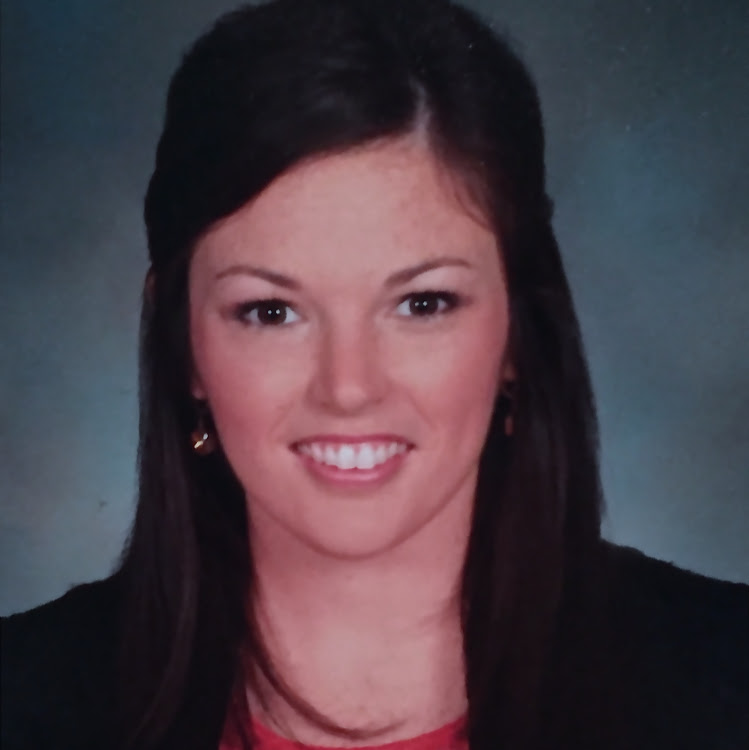 Holly Harkins Worley is an Adjunct Faculty member teaching Entertainment Industry Copyrights and Contracts and Entertainment Legal Issues. Holly is a graduate of Delta State University where she earned a Bachelor of Arts degree in Political Science.  Holly went on to earn a Juris Doctor at Samford University, Cumberland School of Law. At the beginning of her career, Holly was a Trial Attorney with Alabama's largest civil litigation firm.  She now has her own firm focusing on civil litigation, business formation, intellectual property, and entertainment law.
As a Cleveland, Mississippi native, Holly is excited to continue her teaching career at her Alma Mater while continuing her legal practice.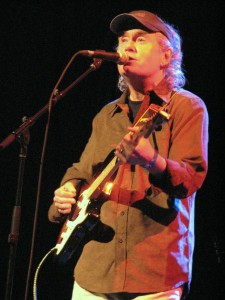 In his thirty plus years writing songs in Nashville for BMG, Acuff-Rose, Murrah Music and Warner Chappell, Joe's songs have been included on numerous multi-platinum, platinum and gold albums, exceeding more than 17 Million in sales -including the # 1 country single "In Pictures" recorded by Alabama on RCA Records, the top 10 single "She Said Yes" recorded by Rhett Akins on Decca Records and Billboard's Country Charting Single "Blossom in the Dust" recorded by Mallary Hope on Universal Records. Other notable artists who have been generous enough to record Joe's songs include Reba McEntire, Kenny Rogers, Tim McGraw, Jason Aldean, Luke Bryan, Dan Seals, Joe Diffie, Daryle Singletary, Linda Davis, Deryl Dodd, Robert Ellis Orrall, Michael Ray,  Tracy Byrd, Martina McBride, Trick Pony, Blaine Larsen, among numerous others. For more information about Joe, visit his website http://joedoylesongs.com/
During fall of 2022 at the DMI, he will be teaching DMI 210, The Craft of Songwriting.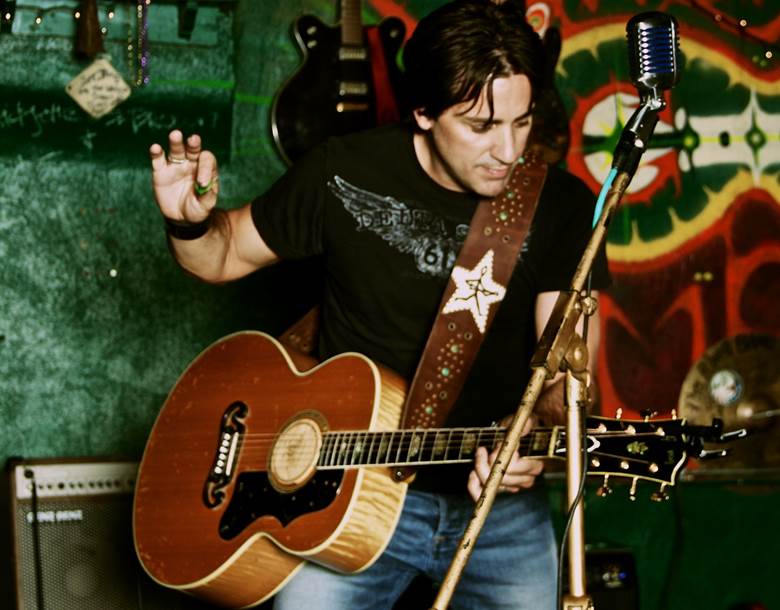 Steve Azar
Award-winning songwriter and performer Steve Azar serves as Artist-in-Residence at the Delta Music Institute. Azar, who penned the hit song, "I Don't Have To Be Me 'Til Monday,' is a Greenville, MS native, and graduated from Delta State University with a degree in Business Administration. He went on to develop a successful career in the music industry as a singer, songwriter, producer, and publisher.
As a writer, his hits include, "Waitin' On Joe," "Sunshine," and "Big Blue Sky." His biggest hit, "I Don't Have To Be Me 'Til Monday," was honored by BMI with the "Million- Air" Award. It has received almost 3 million spins on the radio since release, and has a total audience of almost two billion. Azar was personally chosen by Bob Seger to open his 2007 U.S. tour, which was ranked by Pollstar Magazine the #1 tour in America that year. Steve also narrated and provided soundtrack music for Second Crossing: Mississippi's Landmark Bridge, a Mississippi PBS documentary about a key rebuilding effort for the Mississippi Delta region following Hurricane Katrina. Azar's contributions to his Delta State residency include master classes, student mentoring, recruiting efforts, performances, and promotional appearances.
In October 2020, Azar released a compilation exclusive vinyl, CD and digital release titled My Mississippi Reunion featuring a collection of new and remastered songs, all about home. The album is the winner of the 2021 Mississippi Institute of Arts and Letters award for best contemporary album. In March 2022, legislature passed a bill to make "One Mississippi" the official state song and in April 2022 Governor Tate Reeves signed the bill into law.
For more information on Steve Azar, visit his website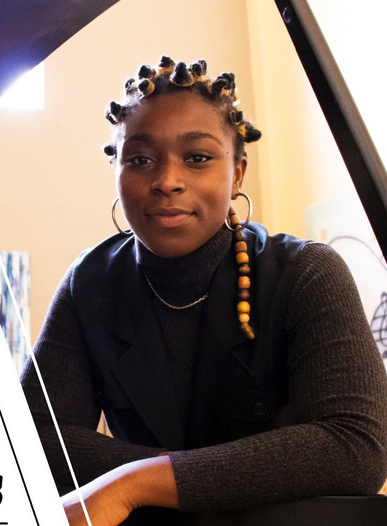 Neshun is a Graduate Assistant working towards the iMBA with a concentration in Entertainment Industry Studies. While an undergraduate at DSU, she was the President of the Delta Sigma Theta Sorority, a member of the DMI Allstars, a coordinating member of the DMI Recruitment Tour, and a recipient of the 2021 Wayne Blansett Outstanding Service Award. Neshun received the Bachelor of Science degree in Entertainment Industry Studies with a concentration in Entertainment Industry Entrepreneurship.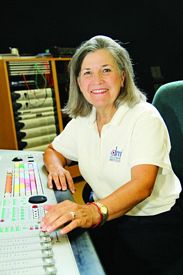 Tricia Walker
Tricia is Director Emeritus, Delta Music Institute and Professor of Practice Emeritus, Entertainment Industry Studies where she served from August of 2006 until her retirement in June, 2019. She is a native of Mississippi, and earned a bachelor's degree from Delta State University and a Master's degree from Mississippi College before moving to Nashville in 1980 to pursue a music career. As a staff writer, Ms. Walker wrote for Word Music and PolyGram music, where she had songs recorded by Faith Hill, Patty Loveless, Kathy Troccoli and Allison Krauss, who won a GRAMMY® for her version of the song, "Looking In The Eyes Of Love," co-written by Ms. Walker. She worked as a vocalist and instrumentalist with award-winning artists Shania Twain and Paul Overstreet, along with Grand Ole Opry star Connie Smith.
Ms. Walker served as Creative Director for Crossfield Music Publishing where she developed a staff of five writers and produced company demos and masters. She was the founder of the Bluebird Café's legendary Women in the Round, a writer's show featuring award-winning singer/songwriters Ashley Cleveland, Karen Staley, Pam Tillis and Ms. Walker. As proprietor of Big Front Porch Productions, Ms. Walker has produced eight of her own CD projects and continues to perform her one-woman show, "The Heart of Dixie," throughout the region. More information about Tricia Walker may be found at www.bigfrontporch.com.