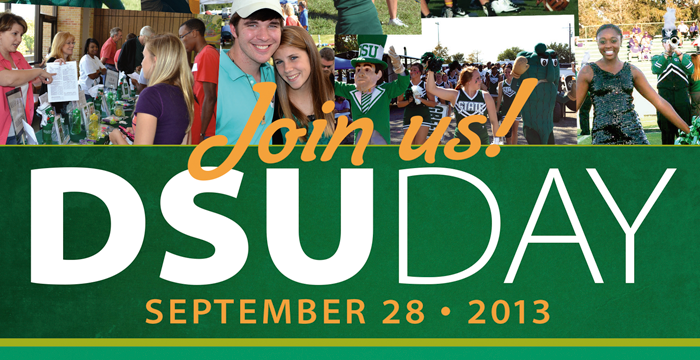 ---
The Office of Admissions is hosting DSU Day for all prospective students and their parents on Saturday, September 28, 2013. The schedule of events is listed below.
Space is limited, so please complete the registration form below:
---
The event will begin at 11:30 a.m. and will conclude at 3:00 p.m., with game day activities continuing into the night. If you have any questions, please contact the Office of Admissions at 662.846.4020.