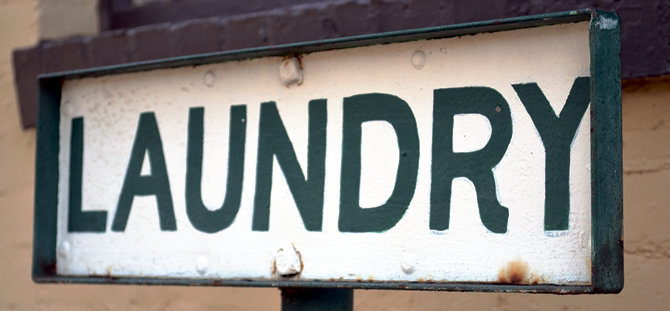 ---

Odealier Morgan Laundry Services

The goal of the campus laundry services is to satisfy the laundry needs of students, faculty, and staff. Our aim is to enhance our patron's experience by demonstrating a true service orientation to our work. We look forward to seeing to you.
Hours:

Monday – Thursday
7 a.m. – 4 p.m.

662-846-4735

A campus laundry service is provided for the benefit of residence hall students and family housing residents. An itemized list must accompany each bundle. Only one bundle per week is allowed per student.
Resident Laundry Form

Faculty, staff, and commuters may also take advantage of on-campus laundry services. An itemized list much accompany all drop-offs. Pricing is listed on form.
Faculty, Staff, Commuter Laundry Form

At Odealier Morgan Laundry we take care of washing, drying, pressing, iron, button replacement, and more! Please allow an adequate amount of time to complete your laundry. It is recommended to drop off items needed for the weekend early in the week.