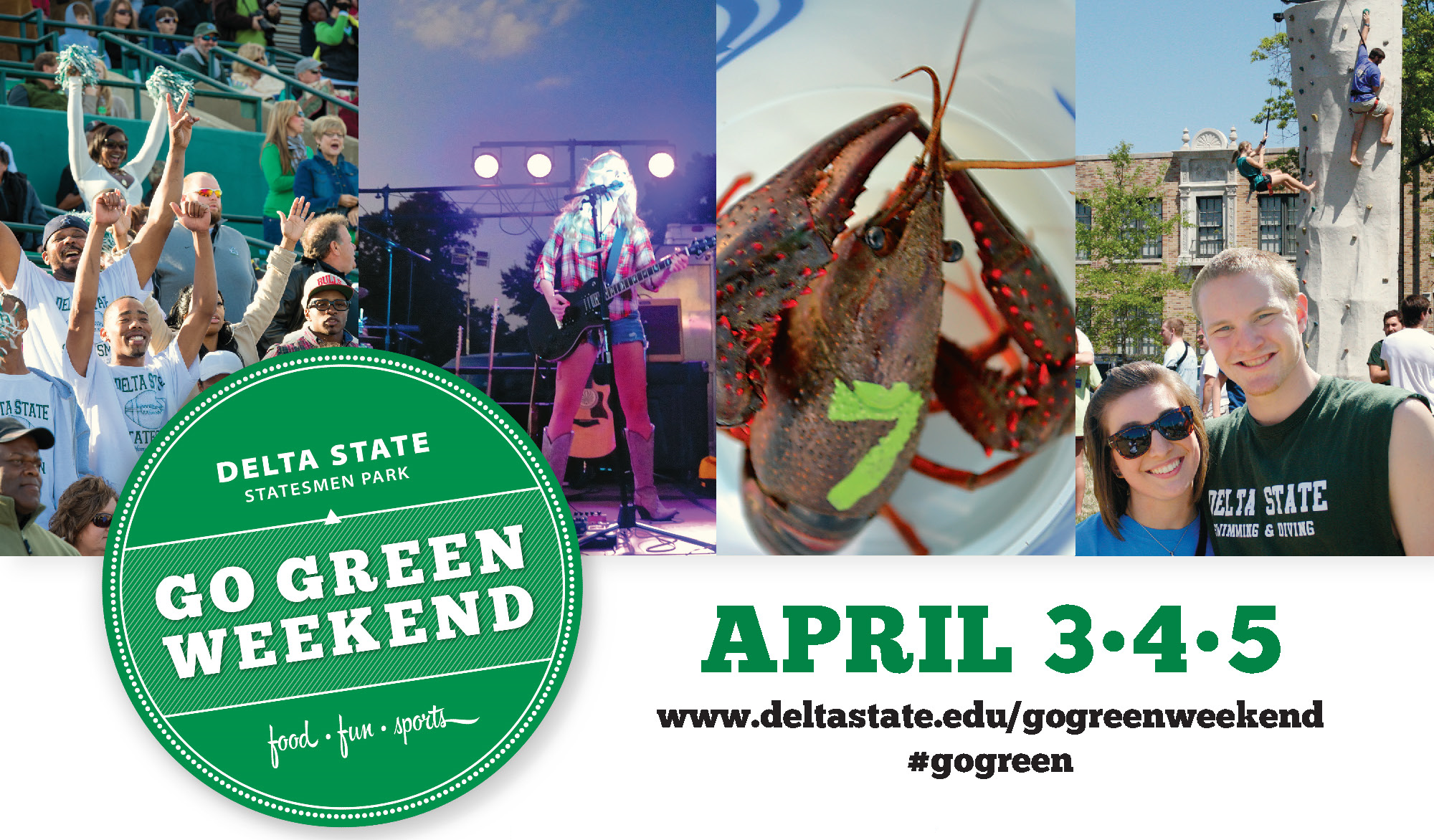 Note: Springfest will take place in Wyatt Gym due to the weather. The baseball games will be held on Friday at 5 p.m. and Saturday at 1 p.m. due to the weather.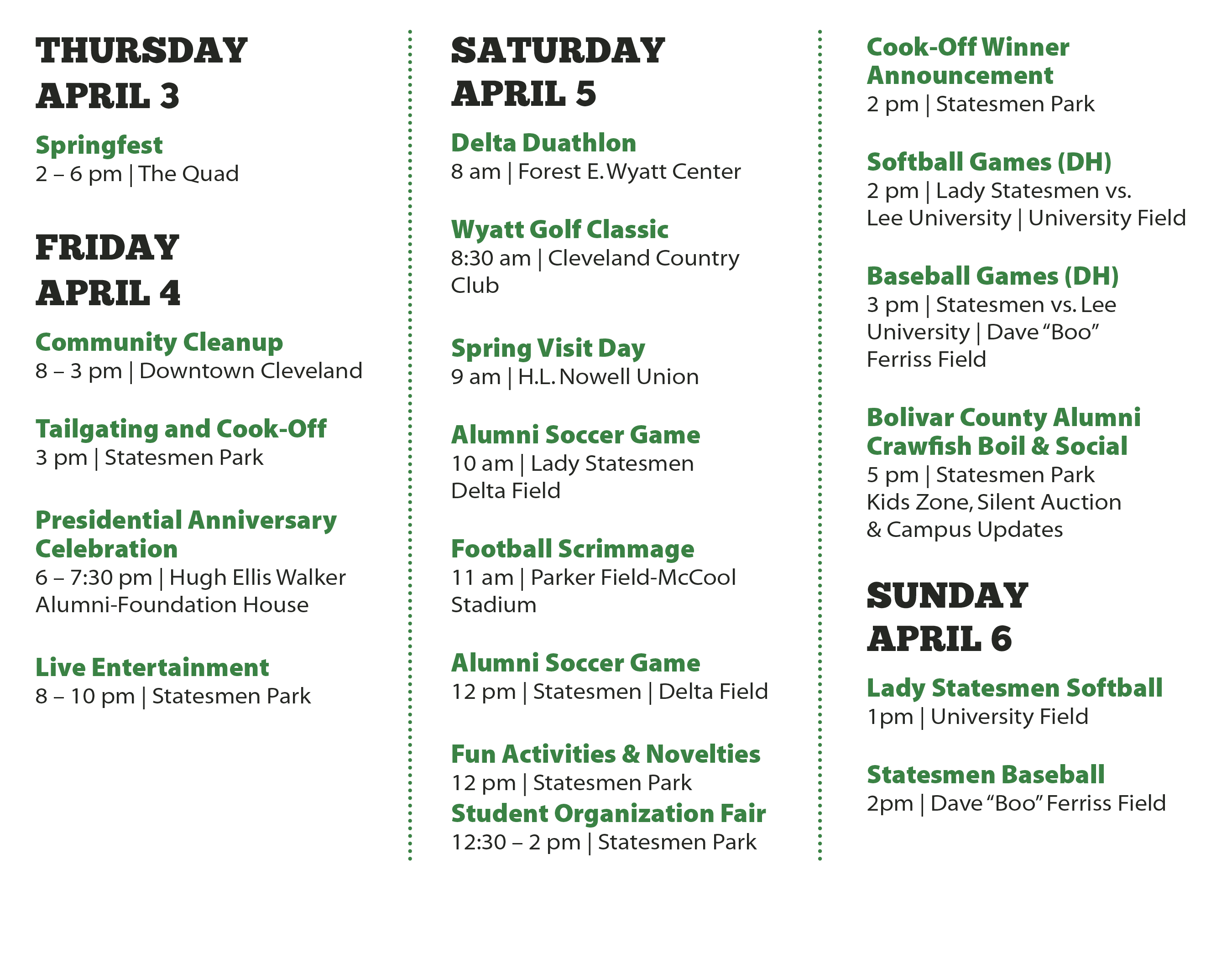 Student Government Association
Union Program Council
National Alumni Association
Office of Admissions
Department of Athletics
Division of Health, Physical Education and Recreation
Polk's Meat Products
Office of Communications & Marketing
Delta Radio – Kix 92.1
RCI – Radio Cleveland, Inc.
Prizes will be given out Saturday during the Kix 92.1 live remote from 12:30 – 3:30.
Airport Grocery – $30 gift certificate Personalities – $50 gift certificate Elite Tanning – $55 gift certificate Mosquito Burrito – $25 gift card Bellazars – $50 gift certificate On the Rocks – 2 – Crawfish Platters & 2 Steak Dinners DSU – 2 – Tickets to Crawfish Boil on Saturday DSU – Bookstore The Starving Musician – Free Lunch 
SPONSORS
National Alumni Association Corporate Sponsors
Statesmen Level
Bolivar Medical Center
Polk's Meat Products
Casey Family Programs
Okra Level
State Farm Insurance – Patrick Davis
Air Evac Lifeteam
Bolivar County Alumni Chapter Sponsors
| | |
| --- | --- |
| Backyard Burger | White Sponsor |
| Baxter Healthcare Corporation | White Sponsor |
| Griffith Real Estate, INC | White Sponsor |
| Guaranty Bank & Trust | White Sponsor |
| Cleveland State Bank | White Sponsor |
| South St. Pharmacy | White Sponsor |
| Havens Cleaners and Ldy. | White Sponsor |
| Planters Bank & Trust | White Sponsor |
| New Yark Life Ins Co. | White Sponsor |
| Delta Casual | White Sponsor |
| Renasant Bank | White Sponsor |
| State Bank and Trust Company | White Sponsor |
| Bolivar Commercial | White Sponsor |
| Rogers Entomological Services, INC | White Sponsor |
| Belflex | White Sponsor |
| Security Services INC | White Sponsor |
| Kossmans | White Sponsor |
| Byrd Service Station, Inc. | White Sponsor |
| Bradham Enterprises | Green Sponsor |
| Vowell's Market Place | Green Sponsor |
| Image specialists | Green Sponsor |
| Needle Specialty Products | Okra Sponsor |
| Nehi Bottling Company | Okra Sponsor |
*As of 3/20/14