Spring for Success Online Giving Day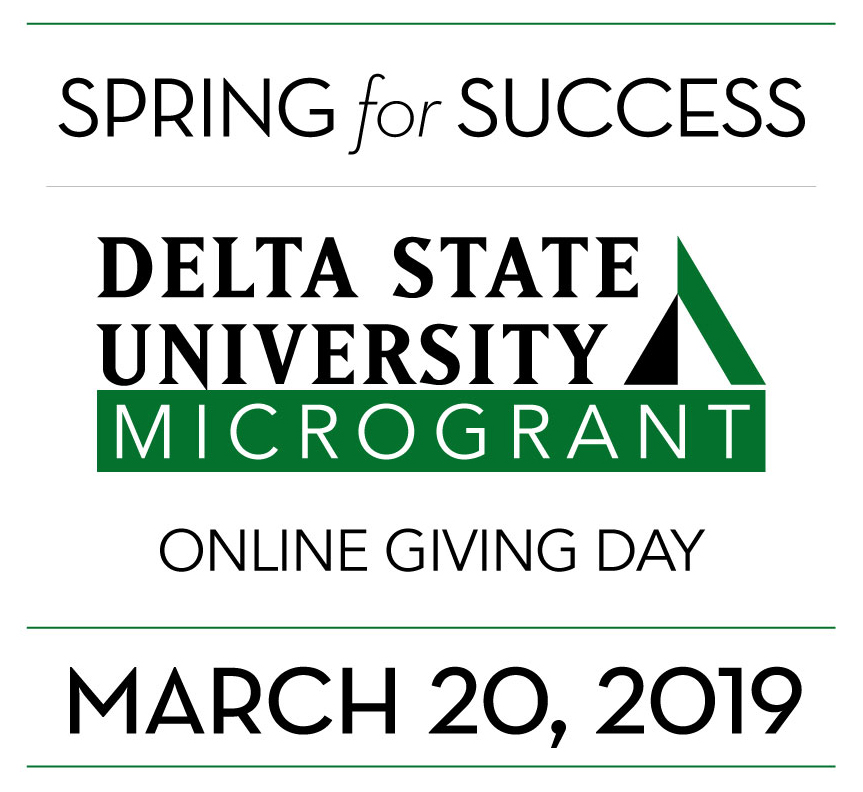 Delta State University's first annual Spring for Success Online Giving Day is raising money for three DSU good causes: replacing the Statesman mascot suit, replacing the bulletproof vests for our police officers, and replacing the equipment for a Virtual Dementia Tour® offered by the Social Work Department. All have been well-used, and it's time for new ones.
Delta State University's Foundation will match up to $2,500 raised for each project. That means each project can receive up to $5,000. Plus, the team that raises the most money on the online giving day, March 20, will receive an additional $1,000 for its project. (Additional money raised will go to the General Scholarship Fund.)
Join in on one—or more than one—of these efforts that help make Delta State stand out.
This campaign ended on March 20, 2019,
but you can still make a gift to Delta State by clicking here!
The Department of Athletics needs your help! The beloved Statesmen mascot suit needs to be replaced. They are raising money to bring new life to this icon of DSU's school spirit! Mary Elizabeth Evans, head cheerleading coach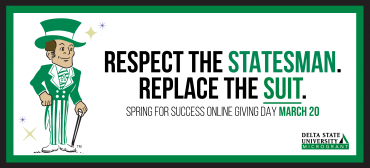 The Department of Social Work uses a unique simulation to educate the community about dementia. It is raising money to update simulation kits and to certify trainers. Jana Donahoe, chair and assistant professor of social work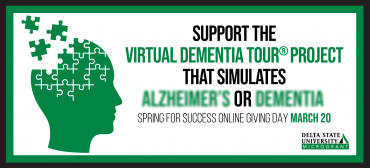 In an effort to provide enhanced protection and increase officer safety, DSU's Police Department is raising money to replace body armor/ballistic vests for 10 law enforcement officers. Tameka Curry-Bryant, patrol commander