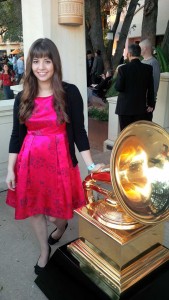 Jessica Faith Wishard | Student
Jessica is a senior from Monticello, Arkansas. As an Entertainment Industry Studies major, she focuses on songwriting and music business. She has been singing all her life, played piano for 10 years, and in the last five years, started writing her own music. Under her stage name "Jessica Faith," she entered one of her original songs into the 2014 Hyundai Grammy Amplifier competition and was chosen as one of three winners. Her prize was the opportunity to create and film a professionally produced music video for her song "Without a Fight." At Delta State, Jessica is a member of Grammy U (an organization for college students in the music business), the DSU Honors Program and the worship team leader at the Wesley Foundation campus ministry. View the music video of "Without a Fight" here: https://www.youtube.com/watch?v=d3Xx8Ti3oxU.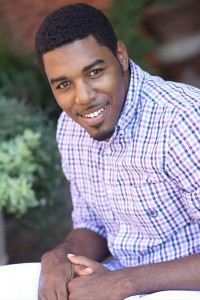 Jarrick Finkley | Student
Jarrick is a native of Vicksburg, Mississippi. He is a senior majoring in Entertainment Industry Studies with a concentration in entrepreneurship. Jarrick specializes in songwriting, music programming/composition, vocals, saxophone and piano. He recently served as president of Delta State's Grammy U chapter, and has just been selected to serve as an intern for the Memphis Chapter of the Recording Academy.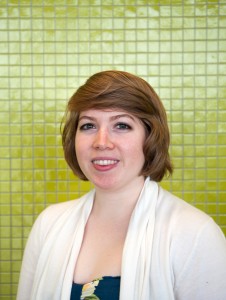 Leelah Dill | Student
Leelah is a junior transfer at Delta State University majoring in Entertainment Industry Studies concentrating in entrepreneurship. Originally from Olive Branch, Mississippi, she previously attended Northwest Mississippi Community College as a theatre major, where she played roles in several plays. She is very excited for the opportunity to visit Russia through the Rivers of Music — Rivers of Culture program.
Justin Boatman | Student
Justin is a senior from Eupora, Mississippi studying Entertainment Industry Studies in the Delta Music Institute. He is in the honors program at Delta State and was also chosen as the Fighting Okra Records artist for the 2013-2014 school year. His hobbies include songwriting, playing music and audio engineering.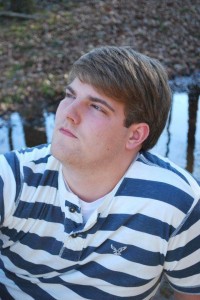 Ty Young | Student
Ty is an Entertainment Industry Studies major from Houston, Mississippi. His focus is audio engineering technologies with expertise in audio mixing, live sound and videography. Ty is a member of Phi Theta Kappa at Delta State and has maintained a 3.72 GPA. In his free time, he enjoys writing and is continuing to work on a novel series. Additionally, he plays keyboard, many percussion instruments and sings.
Brandon Mosley| Student
Brandon, originally from Destin, Florida, is a sophomore studying the audio engineering platform in the Entertainment Industry Studies program with the DMI. He plays drums, several areas of percussion, guitar and is learning to play the piano. Along with listening and discovering new music, Brandon loves to skateboard and ride his bicycle. He is a motorcycle rider and has a strong passion for motorsports that compete with motorcycles.