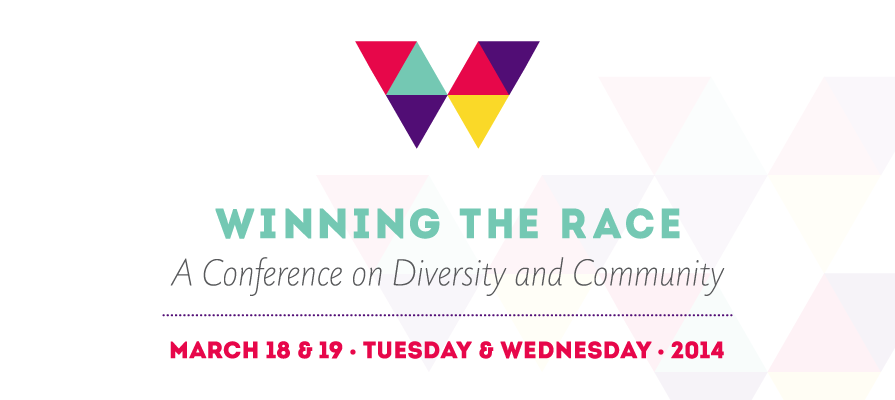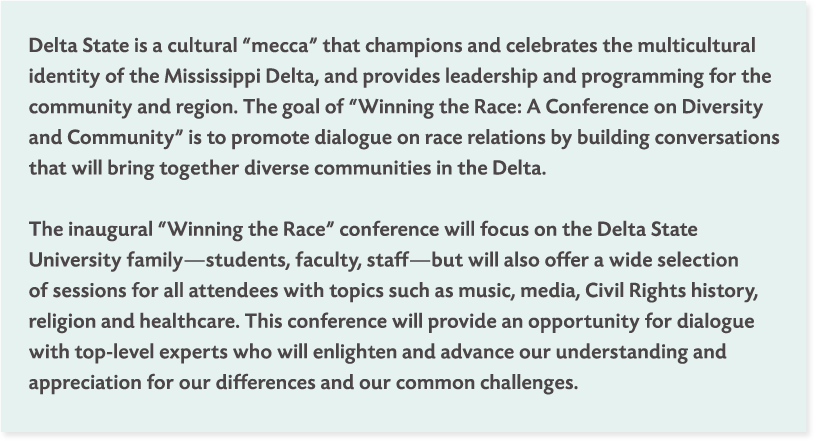 Georgene Clark, Chair
Paulette Meikle-Yaw, Chair
Garry Jennings, Chair
Luther Brown
Reagan Dilmore
Teresa Houston
Charles McAdams
Davlon Miller
Don Allan Mitchell                     

Billy Moore
Cetin Oguz
Henry Outlaw
Arlene Sanders
Myrtis Tabb
Tricia Walker
Sam Washington
Leigh E. Korb
Michelle Roberts

AT&T
Delta State Diversity Committee
Delta State Quality Enhancement Plan
Delta Center for Culture and Learning
Aramark Food Services

---

| | |
| --- | --- |
| 5:30 p.m. | Book Signings |
|   | Lobby and Tims Gallery, Bologna Performing Arts Center |
|   |   |
| 6:00 p.m. | Opening Session |
|   | Bologna Performing Arts Center (BPAC) |
|   |   |
|   | KEYNOTE SPEAKERS: |
|   | Governor William Winter  |
|   | John Dittmer |
|   |   |
| 7:30-8:30 p.m. | Reception, Networking & Book Signings |
|   | Lobby and Tims Gallery, Bologna Performing Arts Center |
|   |   |
---

 
 

8:00-8:30 a.m.

Coffee and Social

 

Lobby, Bologna Performing Arts Center


 

 

8:30-10:00 a.m.

Plenary Session

 

Bologna Performing Arts Center

 

MODERATORS: 

 

Don Allan Mitchell, Associate Professor of English

 

Charles Westmoreland, Assistant Professor of History

 

SPEAKER: Congressman Bennie Thompson

 

 

10:00-10:15 a.m.

BREAK

 

 

10:15-11:45 a.m.

Creating the Welcome Table: Diversity Training and Understanding Inequities

 

BPAC Recital Hall, E.R. Jobe Auditorium, Union State Room, Broom 115

 

William Winter Institute for Racial Reconciliation 

 

 

MODERATOR: Don Allan Mitchell, Associate Professor of English

 

 

11:45 a.m.-12:15 p.m.

BREAK

 

 

12:15-1:45 p.m.

Lunch and Learn

 

Making the Economic and Business Case for Racial 

Healing and Equity

 

State Room, H.L. Nowell Union


 

MODERATOR: Billy Moore, Dean College of Business

 

SPEAKERS: 

 

Carol Haywood

 

Eligah Johnson

 

Bill Luckett

 

Suzette Matthews

 

Doreen Muzzi

 

Leland Speed

 

Matt Thornton

 
 

 

Panel Discussion: Healthcare Challenges and Disparities in the Mississippi Delta

 

Baioni Conference Center, James W. Broom Hall


 

MODERATOR: Don Allan Mitchell, Associate Professor of English

 

SPEAKERS:

 

John Dittmer

 

Melody Fortune

 

John Green

 

Monica Jones

 

Shelby Polk

 

 

 

Storytelling: Every Societal Change Begins with a Story

 

 Second Floor West Lobby, H.L. Nowell Student Union
 

MODERATOR: Georgene Clark, Assistant Professor of English

 

SPEAKER: Terrence Roberts

 

 

 12:15 – 3:30 p.m.

Film, Discussion and Exhibit: Freedom Riders

 

Howarth Room, Charles W. Capps, Jr. Archives & Museum
 

MODERATOR: Charles Westmoreland

 

PRESENTERS:

 

Thomas Armstrong

 

Charles Westmoreland

 

 

1:45 p.m.

BREAK

 

 

2:00 p.m.

Concurrent Sessions

 

Panel Discussion: The 60th Anniversary of Brown v. Board of Education and its Influence on Schools

 

State Room, H.L. Nowell Student Union
 

MODERATOR: Arlene Sanders, Instructor in Political Science

 

PRESENTERS:

 

Reggie Barnes

 

Charles Barron


 

Ann Mitchell

 

Sally Paulson

 

 

 

Hip Hop to Rock: Healing with a Groove
 

Studio A, Delta Music Institute

 

MODERATOR: Tricia Walker, Delta Music Institute Director

 

PRESENTER: Travis Calvin, Delta Music Institute

 

 

 

How to Talk About Race in the Classroom – DSU FACULTY

 

Ewing Jacob Conference Center

 

William Winter Institute for Racial Reconciliation

 

MODERATOR: Don Allan Mitchell, Associate Professor of English

 

 

 

Effective Messaging: Working with the media to support racial healing and racial equity
 

Baioni Conference Center, James W. Broom Hall

 

MODERATOR: Caitlyn Thompson, Coordinator of Communications and Marketing

 

PRESENTER: Temika Simmons

 

 

 

What's Faith Got to do with it?
 

Second Floor West Lobby, H.L. Nowell Union

 

MODERATOR: Henry Outlaw, Chair Emeritus of the Department of Physical Science

 

PRESENTERS:

 

Irving D.Barker

 

William Barnwell

 

 

3:30 p.m.

BREAK

 

 

3:45 p.m.

Concurrent Sessions

 

Panel Discussion: Local People: The history of the Mississippi Civil Rights Movement, Freedom Summer and the Delta

 

 State Room, H.L. Nowell Union

 

MODERATOR: Charles Westmoreland

 

PRESENTERS:

 

Thomas Armstrong 

 

Corinne Barnwell

 

Margaret Block

 

Charles McLaurin

 

Henry Outlaw

 

 

 

How to Talk about Race in the Classroom – Teacher Education students

 

Ewing Hall Jacob Conference Center

 

William Winter Institute for Racial Reconciliation

 

MODERATOR: Don Allan Mitchell, Associate Professor of  English

 

 

 

 Effective Student Leadership
 

Second Floor West Lobby, H.L. Nowell Union

 

MODERATOR: Wayne Blansett, Vice President of Student Affairs

 

PRESENTERS:

 

Brooks Bishop

 

Michael Fair

 

Sydney Hodnett

 

Mikel Sykes

 

 

 

The World of Diversity and the Impact of Teamwork in the Sports World
 

Baioni Conference Center, James W. Broom Hall

 

MODERATOR: Arlene Sanders, Instructor in Political Science

 

PRESENTERS:

 

Paul Babba

 

Todd Cooley

 

Lanier Goethie

 

Ronnie Mayers


 

 

 

Hip Hop to Rock: Healing with a Groove
 

Studio A, Delta Music Institute

 

MODERATOR: Tricia Walker, Delta Music Institute Director

 

PRESENTER: Travis Calvin, Delta Music Institute

 

 

5:15 p.m.

BREAK

 

 

5:00 p.m.

Book Signings
 
Lobby and Tims Gallery, Bologna Performing Arts Center
 
 

5:30 p.m.

Closing Session: From Theory to Action: Where do we go from here?

 

Bologna Performing Arts Center


 

William Winter Institute for Racial Reconciliation

 

MODERATOR: Don Allan Mitchell, Associate Professor of English

 

 

7:00 p.m.

Reception & Book Signings


 

Lobby and Tims Gallery, Bologna Performing Arts Center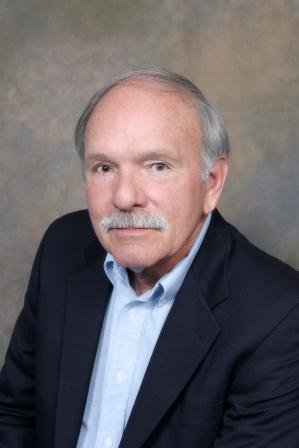 John Dittmer | Thursday, March 18 | 6:00 p.m. | Bologna Performing Arts Center
John Dittmer is Professor Emeritus of History at DePauw University. He has taught at Brown University and the Massachusetts Institute of Technology, and from 1967-1979 he was a member of the history faculty at Tougaloo College. He has honorary degrees from Tougaloo and from DePauw, where he also received the Exemplary Teaching Award.
Dittmer has served as a consultant on a number of documentary films, including the Eyes on the Prize series and, most recently, on Stanley Nelson's Freedom Summer, which will be shown on PBS's "American Experience" in June.
He is the author of Black Georgia in the Progressive Era; The Good Doctors, a history of the Medical Committee for Human Rights; and Local People: The Struggle for Civil Rights in Mississippi, which received the Bancroft Prize, the Lillian Smith Book Award for Nonfiction, and the McLemore Prize from the Mississippi Historical Society. Currently he is working on a book on Freedom Summer with two members of the Fannie Lou Hamer Institute, which will be published by Bedford St. Martin's in their documentary series.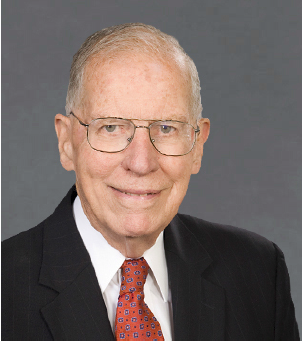 Gov. William Winter | Thursday, March 18 | 6:00 p.m. | Bologna Performing Arts Center
The Honorable William F. Winter is special counsel in the firm's Government Relations Practice Group. Governor Winter has served Mississippi in numerous official capacities including Governor 1980–1984, Lt. Governor 1972–1976, Mississippi State Treasurer 1964–1968, Mississippi State Tax Collector 1956–1964, and Representative in the Mississippi House of Representatives 1948–1956.
In June 1997, Governor Winter was appointed by President Clinton as a member of the National Advisory Board on Race Relations. He is past president of the Board of Trustees of the Mississippi Department of Archives and History and is past chair of the National Civic League, the Kettering Foundation, and the Foundation for the Mid-South, an organization of leaders from Arkansas, Mississippi, and Louisiana dedicated to improving the economic and social conditions of the three-state area. Governor Winter received the John F. Kennedy Profile in Courage Award and is a Fellow of The Mississippi Bar Foundation. In 1998, he was the recipient of The Mississippi Bar's Lifetime Achievement Award. He focuses his practice in state and local government finance, legislative, and governmental relations.
He is a graduate of The University of Mississippi School of Law, where he received his juris doctor degree, and served as Editor-in-Chief of the Mississippi Law Journal.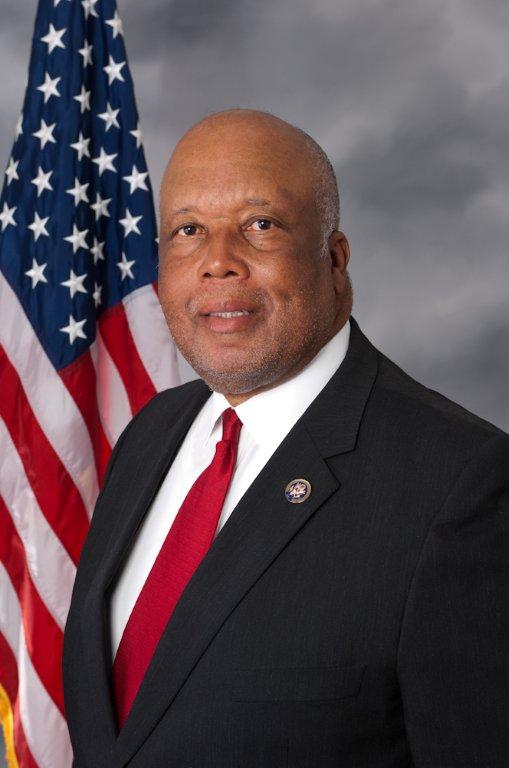 Bennie Thompson | Wednesday, March 19 | 8:30 a.m. | Bologna Performing Arts Center
Congressman Thompson has spent his entire life giving a voice to the voiceless. His 45 years of public service are a testament to his unwavering dedication to fulfil and exceed the expectations of the constituents of the Second Congressional District of Mississippi. A native of rural Bolton, Mississippi, Thompson has always been aware of the realities that plague the South. Viewing the experiences his family endured first hand became the catalyst for his passion for those who were oftentimes underserved.
Congressman Thompson is a product of the Hinds County School District.  After graduation, he earned a Bachelor of Science from Tougaloo College and a Master of Science from Jackson State University.  While pursuing his education, Thompson began to cultivate his passion for grassroots political activism.  A product of the Civil Rights movement, Thompson joined the Student Nonviolent Coordinating Committee (SNCC), and helped to organize voter registration drives for African-Americans in the Mississippi Delta. After graduating from college, Thompson followed in the footsteps of his mother and worked as a schoolteacher. It was during this time that he began to aggressively pursue a career in politics.
Thompson served as alderman from 1968 to 1972, and went on to serve as mayor from 1973 to 1980, both in his hometown of Bolton. As mayor and founding member and President of the Mississippi Association of Black Mayors, he initiated policies and provided services that benefited the underserved citizens of his hometown. In his capacity as mayor, Thompson made improved the water and sewer systems, paved streets, renovated dilapidated houses, spearheaded the construction of city hall, and re-evaluated the town's real estate to reflect accurate values.
From 1980 to 1993, Thompson served as a Hinds County Supervisor and was the founding member and President of the state's Association of Black Supervisors.  Thompson's reputation for being a pragmatic local public servant afforded him an opportunity to be the vocal champion for his constituents. Thompson's years of dedication and service to those constituents lead them to elect him to Congress in 1993 to represent the Second District of Mississippi.
Congressman Thompson is serving his eleventh term in Congress.  He is the longest-serving African-American elected official in the state of Mississippi. He is also the only Democrat in the Mississippi Congressional Delegation. Thompson's stellar voting record is indicative of his determination to be an activist for reform. In 2000, Thompson authored legislation creating the National Center for Minority Health and Health Care Disparities, which subsequently became law.  Thompson also received a Presidential appointment to serve on the National Council on Health Planning and Development.
In August 2005, the state of Mississippi was severely damaged by the natural disasters of Hurricanes Katrina and Rita. Congressman Thompson aggressively advocated for disaster relief improvements within government agencies, and provided oversight to ensure that federal funds were properly allocated for Gulf Coast recovery.
In 2006, during the 109th Congress, Thompson's Washington colleagues expressed their overwhelming confidence in his abilities, and selected him to serve as the first Democratic Chairman of the House Homeland Security Committee. As Chairman, Congressman Thompson introduced and engineered House passage of the most comprehensive homeland security package since September 11, 2001 – H.R. 1, the "9/11 Commission Recommendations Act of 2007."
Congressman Thompson has served on the Agriculture, Budget and Small Business Committees.  Each day, Congressman Thompson works to level the playing field. Thompson employs a progressive, yet realistic, approach to overcome the disparities and be the unabashed champion for civil rights, equal education, and healthcare reform for Mississippi.
Congressman Thompson is a lifelong member of the Asbury United Methodist Church in Bolton, Mississippi. He has been married to his college sweetheart, London Johnson of Mound Bayou, Mississippi, for 45 years. The couple has one daughter BendaLonne, one granddaughter, Jeanna, and one grandson, Thomas Gordon. Congressman Thompson is an avid outdoorsman. He also enjoys gardening, reading, and listening to blues music.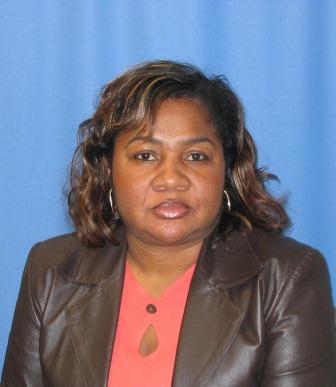 Melody Fortune | Wednesday, March 19 | 12:15 p.m. | State Room, H.L. Nowell Union
Dr. Melody Fortune is currently an Assistant Professor in Healthcare Administration in the Division of Management, Marketing, and Business Administration in the College of Business at Delta State University. She formerly held the position of Director for the Breast and Cervical Cancer Program in Mississippi for fifteen years. She worked in state government for almost 25 years with more than 21 of those years at the Mississippi State Department of Health. She received her BA in Political Science from Tougaloo College, MS in Health Promotion and Education from Mississippi State University, and PhD at Mississippi State University in Public Policy and Administration with an emphasis in Health Policy. Also, she completed the Certified Public Managers Program for the state of Mississippi.
She founded the MS Witness Project; a 501(c) (3) faith based non-profit organization. She initiated the Pink Ribbon Gala in 2005, which funds raised, assists those who have been diagnosed with cancer in the state. She partnered with the American Cancer Society, Mississippi State University's Cooperative Extension, and the Deep South Network for Cancer Control to develop "Think Pink" a Mother's Day campaign to increase breast cancer awareness and screening. Under her leadership at the MSDH funding for breast and cervical cancer screening and early detection tripled from about $691 thousand dollars in 1998 to more than $2 million dollars annually. Also, under her leadership the number of women screened increased from 513 in 1998 to more than 7,000 annually.
She was elected secretary for the National Breast and Cervical Cancer Early Detection Program Council. Her research interests are in breast and cervical cancer, health disparity, and health equity issues. She has presented at local, state, and national meetings.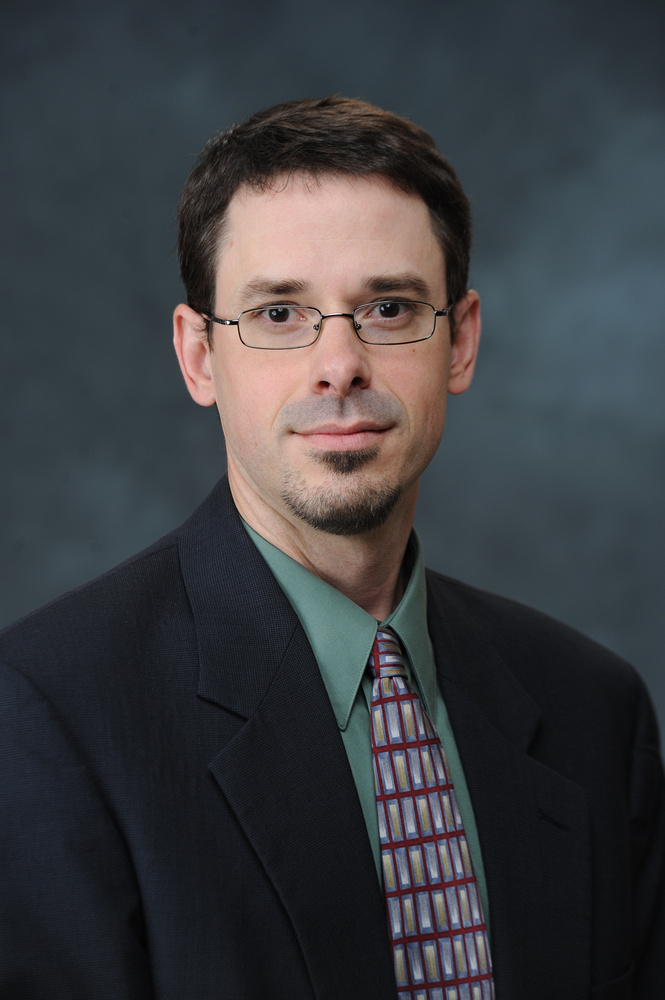 John Green | Wednesday, March 19 | 12:15 p.m. | State Room, H.L. Nowell Union
John J. Green is Director of the Center for Population Studies at the University of Mississippi and Associate Professor of Sociology. He specializes in multi-method research in the areas of health disparities, food insecurity, and poverty, and he conducts program evaluation for community and economic development responses to these problems.
John completed his BA (Political Science) and MS (Sociology) at Mississippi State University, and completed the PhD in Rural Sociology at the University of Missouri-Columbia. Before going to the University of Mississippi, he served in several capacities at Delta State University.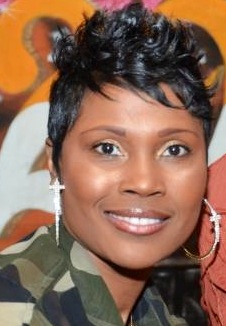 Carol Haywood | Wednesday, March 19 | 12:15 p.m. | Baioni Conference Center, Broom Hall
Carol Haywood is a native of Greenville but moved to Atlanta GA in 1989 after graduating high school. While in Atlanta Carol attended American Intercontinental University where she received her Associate of Arts Degree in Business Administration. Carol had 20+ years in the human resource field as well as 15+ years as a small business owner. During Carol's professional career she has worked very closely with Fortune 500 companies and has worked in other countries like Germany, Brazil and Canada to share her expertise in the human resource field.
After living in Atlanta for 22 years Carol has returned to the Delta and works at Monsanto/Delta Pineland in Hollandale as Accounts Payable/Receivable Coordinator/ Administrator.
Throughout Carol's career she is most proud of having the opportunity to travel and work in other countries which afforded her the opportunity to extend her knowledge of what other countries has to offer, being able to interact with 0ther cultures and to be very open-minded to other opportunities.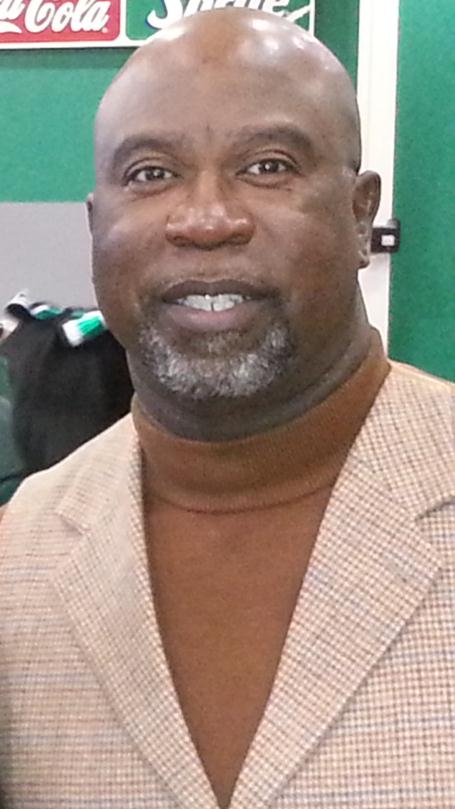 Eligah Johnson | Wednesday, March 19 | 12:15 p.m. | Baioni Conference Center, Broom Hall
Eligah Johnson is a native of a small town just south of Greenville, MS. He has been a resident of Mississippi all his life. Through many personal and financial obstacles, he became a registered respiratory therapist and progressed from floor technician, to supervisor, to registered respiratory therapist and ultimately, department director. He worked and maintained the directorship position for a total of 29 years prior to joining the team at Delta Health Alliance for four years and since then moved on to become a small business owner.
Mr. Johnson attended Mississippi Valley State University for two years and transferred to California College where he earned his Associates degree in Respiratory Care. He furthered his education at Baptist College of Health Sciences in Memphis, Tennessee and graduated with a bachelors' in Health Science with a concentration in Respiratory Care. He continued his education at Jackson State University and received a master's in Public Health Administration. While at Jackson State, he received various awards and recognitions. However he is most proud to have been selected as a member of a student panel that was instrumental in the accreditation process of Jackson State University's public health administration program, making it the only multi concentration accredited program of public health in the state of Mississippi.
Mr. Johnson is married to Wanda Amos Johnson whois a Master's Level Nurse who serves the Health Nurse for Delta Regional Medical Center. He is the father of four wonderful children (two of which have followed in his footsteps as registered respiratory therapists). His family says that he is more than just a husband and father to them. He has been an inspiration to his children to succeed educationally against all odds and they share his belief that when one succeeds with family, he succeeds with life.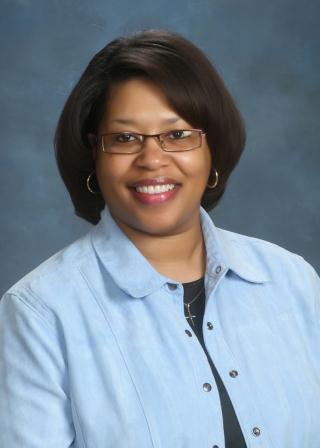 Monica Jones | Wednesday, March 19 | 12:15 p.m. | State Room, H.L. Nowell Union
Monica M. Jones, DNP, FNP-BC began her journey in nursing while working as a nursing assistant in 1989 at LAC-USC University hospital in Los Angeles, CA. She began working as a registered nurse in 1991 after obtaining her BSN from California State University, Los Angeles.
In 1994 she and her husband decided to return to their home state of MS to continue raising their family and to be closer to their families of origin. Her nursing career has covered a vast array of areas such as medicaI-surgical nursing, ICU, step down ICU, cardiology, Definitive Observation Unit, home health, quality management and staff development. After time with patients at the bedside and in the home health setting, Dr. Jones developed a great love for teaching and she began teaching in the LPN program at MDCC.
In 2003 she completed her degree requirements for a MSN as a family nurse practitioner at MS University for Women. After about 3 years of full time practice as a FNP in the primary care & cardiology settings, she began teaching for Delta State University Robert E. Smith School of Nursing. This career move allowed her to have the best of both worlds (teaching and patient care). Dr. Jones completed the DNP program at University of Alabama, Birmingham. She continues to teach in the graduate program and currently practices as a family nurse practitioner on a part-time basis in an infectious disease clinic as well as a primary care clinic, both in the Delta area.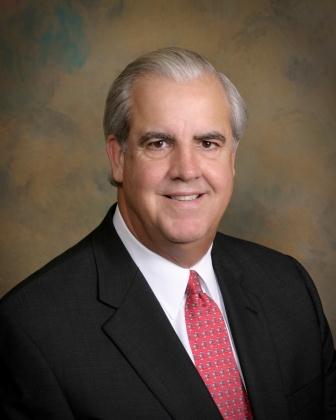 Bill Luckett | Wednesday, March 19 | 12:15 p.m. | Baioni Conference Center, Broom Hall
Bill Luckett was born on March 17, 1948 in Fort Worth, Texas and moved to Clarksdale, Mississippi at six weeks old. He is married to the former Francine Gardner of Greenville, Mississippi. The couple has four children: Oliver Luckett, Whitney Luckett, Glenn Poole and Douglas Dunavant, and seven grandchildren.
As a youngster he worked as the janitor at his father's law office in Clarksdale. He achieved Eagle Scout in the Boy Scouts of America and as a student worked part-time as a house painter from the ages of 16 to 25. He is a 1966 graduate of Clarksdale High School, where he was a member of the Beta Club and served as President of his senior class. He is a 1970 graduate of the University of Virginia, where he received a Bachelor of Arts degree in American government and graduated on the Dean's List. In May 2002 he was awarded an honorary degree from Coahoma Community College and for several years he has chaired its annual scholarship golf tournament. He served in the military. His basic training was conducted at Fort Jackson, South Carolina, where he was recognized as the top trainee of his 10,000 member brigade. He received his Advanced Individual Training at Redstone Arsenal in Huntsville, Alabama where he graduated first in his class in March 1971 and was named both as the Honor Student and the Outstanding Student.
In 1972 he attended Officer Candic!ate School in Mississippi and was presented the Erickson Trophy naming him the outstanding officer candidate in addition to graduating first in. his class in both academics and leadership, He then served as a commissioned officer in the Mississippi National Guard .. His last duty was commanding an engineering unit in Charleston, Mississippi before he resigned his officer commission in 1979. He is a member of American Legion.
A 1973 graduate of the University of Mississippi Law School, he currently practices with Luckett Tyner Law Firm, P.A. which has offices in Clarksdale and Sumner, Mississippi. Some of his firms' clients include Deere & Co., Kroger, Entergy, AutoZone, Cracker Barrel and JCPenney. He serves as the senior litigator, specializing in trying lawsuits in. federal and state courts. He serves as an expert witness in legal malpractice suits. He is a frequent lecturer at attorney seminars, and a frequent speaker for civic clubs, tourist groups and universities. His speech "A Look Inside The. Delta" has been recorded on to DVD for distribution.
In 2002, his Memphis located law firm was awarded as the "Most Winning Law Firm in America" for its record in winning trials with jury verdicts. That year his Tennessee firm won all its 17 jury trials for Wal-Mart, and Bill was lead counsel for 14 of the 17 trials. Bill has been recognized by Martindale-Hubbell for receiving its highest possible rating in both legal ability and ethical standards. He has also been named to the Mississippi Super Lawyers list as one of the top attorneys in Mississippi for 2012. No more than 5 percent of the lawYers in the state are selected by Super Lawyers. He was elected Mayor of Clarksdale by a landslide and took office July 1, 2013.
He was honored in 2005 with the May Fest Trailblazer of the Year award given to him in Tupelo, Mississippi for his outstanding and significant contribution to diversity and racial reconciliation. He was also honored in November 2007 as a Delta Regional Heritage Champion by Delta State University. He has been honored in 2009 with his induction into Living Legends of Aviation. He was awarded Man of the Year for 2008 by the Community Foundation of Northwest Mississippi. In 2011 he sought the democratic nomination for governor of the state of Mississippi but lost in a runoff election. He serves as Chairman of the Advisory Board of the Mississippi School for Mathematics and Science, as Chairman of the Economic Development/Tourism Committee of the Mississippi Delta Strategic Compact, and as a member of the Board of Directors of North Mississippi Rural Legal Services.
Luckett's work also extends to real estate development and restaurant ownership. He is responsible for· the restoration and preservation of many Clarksdale-area properties, as well as owning and maintaining residential and business rental properties in Clarksdale. He serves on the Mississippi Heritage Trust Board of Trustees. He is co-owner with Morgan Freeman of Ground Zero Blues Club, a worldwide known restaurant/live music "juke joint" venture located on Blues Alley in Clarksdale. He has appeared on the Food Network, CNN, Turner South Broadcasting, NPR, CBS radio as well as in numerous television interviews broadcasted both nationally and
internationally. Moreover, he has had parts/roles in many documentaries and movies including: Last of the Mississippi Jukes, Delta Rising, On the Road in America, Mighty Mississippi, On the Trail of the Blues, American Homeplace and All About Us. His voice is often heard on radio ads and public service announcements. He has been mentioned in numerous magazines and newspapers across the nation. He tirelessly promotes tourism in the Mississippi Delta:
He is a member of The Mississippi Bar and The Tennessee Bar. He served on the Executive· Council of the. Association of Defense Trial Attorneys, the Board of Directors of the Mississippi Hospitality & Restaurant Association, and the North Mississippi Advisory Board for Regions Bank. He holds a Lifetime Membership in the NAACP. Luckett is President of River View Land Company which has extensive hunting and fishing area holdings in western Coahoma County, Mississippi. He serves as·President of Bayou Bend Golf & Country Club in
Suniner, Mississippi and serves as Secretary of Rock River Foundation, a non-profit organization, which supports education in the Mississippi Delta. He served on the professional advisory board for ALSAC, St. Jude Children's Hospital in Memphis Tennessee. He and Francine attend St. George's Episcopal Church in Clarksdale. He is a veteran private airplane pilot who has multi-engine instrument rating .and jet type rating. He has over 3000 hours as pilot in command and pilots a Cessna 414 as well as a Cessna Citation S II. He enjoys motorcycling and fishing as well.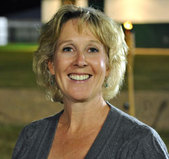 Doreen Muzzi | Wednesday, March 19 | 12:15 p.m. | Baioni Conference Center, Broom Hall
Doreen is owner and president of TKT PUBLICATIONS INC., an editorial services and public relations company. She is also a partner in a rice and soybean farming operation. In addition she is a freelance contributing writer and photographer for various publications and agencies.
She attended Westfield State College and Delta State University and is a graduate of the military's Defense Information School. She served in the U.S. Army and was a member of the Public Affairs Detachment of both the Massachusetts and Mississippi National Guard.
She has served as editor of Delta Business Journal, associate editor of Delta Farm Press; editor of the Delta Agricultural Digest; editor of Louisiana Farmer; associate editor and contributing editor for Mid-South Farmer Magazine; and news editor of The Enterprise-Tocsin.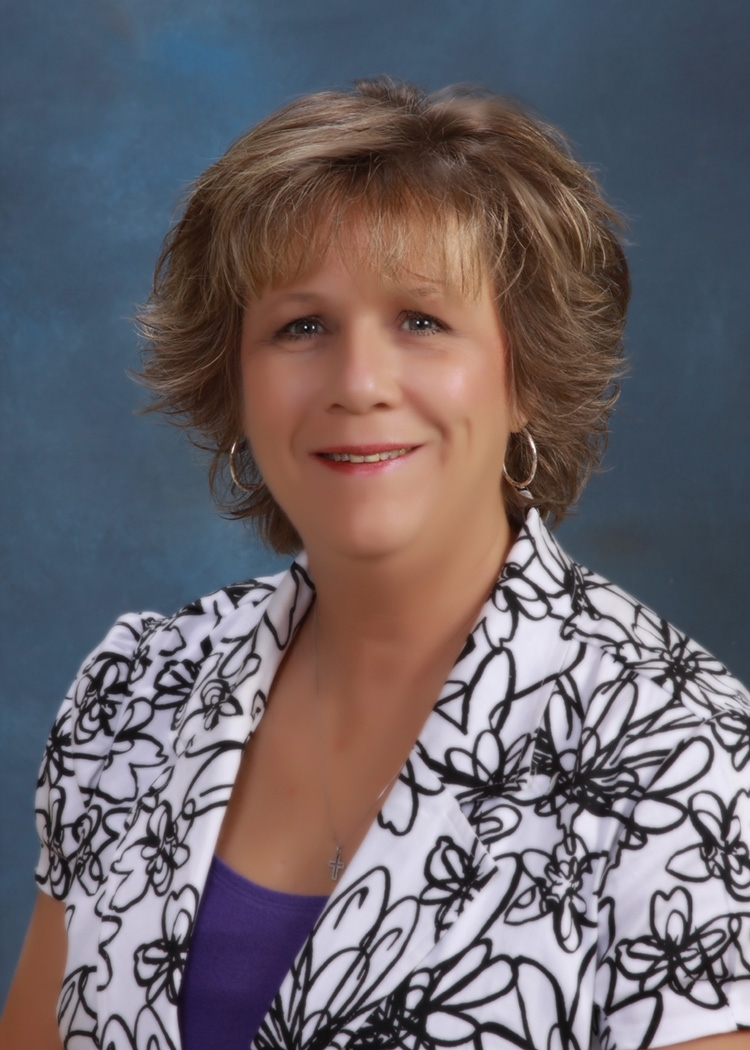 Shelby Polk | Wednesday, March 19 | 12:15 p.m. | State Room, H.L. Nowell Union
Shelby Polk is an Assistant Professor of Nursing and the Director of Nurse Practitioner Programs (MSN & DNP) at Delta State University Robert E. Smith School of Nursing.  She also holds national certification as a Family Nurse Practitioner (FNP-BC) and Diabetes Educator (CDE).  She has held various positions throughout her nursing career in hospital and clinic settings.
The Robert E. Smith School of Nursing was awarded a three-year HRSA grant in August 2013 and Shelby serves as the Project Director for the grant.  She is employed at the North Sunflower
Medical Center Sunflower Clinic as a Family Nurse Practitioner on a prn basis.
She received a Doctor of Nursing Practice (DNP) degree from The University of Alabama Birmingham (UAB) in 2009; a Master of Science in Nursing degree from The University Medical Center (UMC) in 2002; national certification as a Family Nurse Practitioner in 2002; and national certification as a Diabetes Educator in 2006.
Shelby enjoys her work as an educator and a practitioner equally.  She is a strong advocate for high standards in both education and practice.  While she expects students to maintain a high standard in learning, she also holds herself to high standards as a practitioner.
She has two sons, one daughter and three wonderful grandchildren.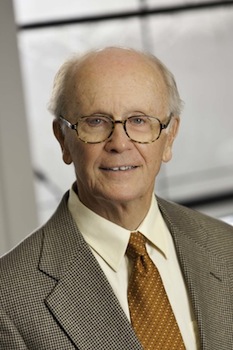 Leland Speed | Wednesday, March 19 | 12:15 p.m. | Baioni Conference Center, BroomHall
EastGroup Properties, Inc. is a self-administered equity real estate investment trust focused on the development, acquisition and ownership of industrial properties in major Sunbelt markets throughout the United States with a special emphasis in the states of Florida, Texas, Arizona, California and North Carolina.
The Company's strategy for growth is based on ownership of premier distribution facilities generally clustered near major transportation features in supply-constrained submarkets. EastGroup's portfolio, including development projects in lease-up and under construction, includes 34.2 million square feet.
Leland R. Speed has served as the Chairman of the Board of the Company since 1983 and a director since 1978. He is also Chairman of the Board of Delta Industries, Inc. Mr. Speed served as Chairman of the Board of Parkway Properties from 1980 through June 2011, and as a director of Parkway Properties, Inc. from 1978 until June 2012. He served as Chief Executive Officer of the Company and Parkway Properties, Inc. until 1997. From 2004 until 2006 and from March 2011 to January 2012, Mr. Speed served as the Executive Director of the Mississippi Development Authority, the State of Mississippi's lead economic development agency. Prior to assuming these duties, Mr. Speed was in the general securities and real estate development business. He received his B.S. in Industrial Management from Georgia Institute of Technology and his M.B.A from Harvard Business School.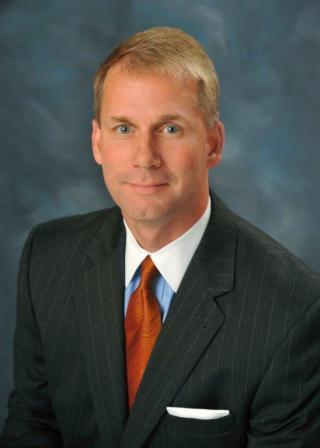 Matt Thornton | Wednesday, March 19 | 12:15 p.m. | Baioni Conference Center, Broom Hall
Matt serves as the Founder and Managing Principal of Butler Snow Advisory Services. He brings more than 20 years of experience providing executive leadership, management consulting and strategic advisory services to global.organizations of all sizes, from start-ups and emerging growth to those later in the business life cycle.
Matt's proven people development and leadership skills have helped successfully drive major change initiatives and business operations for the companies he has served. He routinely leverages his strong background in all organizational facets, from sales and marketing to product development and finance and administration, to support the firm's portfolio companies.
Prior to forming BSAS, Matt served as SVP and Executive Committee member for SmartSynch, Inc., a $100 million venture capital-backed energy technology company headquartered in Jackson, Miss. He functioned as the day-to-day COO of the company, leading daily operations, customer services, supply chain and logistic management and client engagements. He also led corporate development and strategic alliance initiatives with global companies, including IBM, Siemens AG, AT&T and Verizon.
Previously, Matt was a co-founder and Managing Director of the lnvestlinc Mid-South Fund, a private equity fund focused on investments in the Southeast U.S .. He raised, deployed, structured and closed debt- and equity-oriented investments in privately held companies. He also served as VP for Innovation and Resource Development at the Mississippi Technology Alliance, where he counseled emerging growth companies on capital formation and structure, strategic growth initiatives, and key alliance/partnerships, and worked with the Research University community to facilitate technology transfer/commercialization strategies to take intellectual capital from the Jabs to the market.
Matt also held several key positions with AmSouth Bancorporation (now Regions Bank). His accomplishments included oversight of all statewide marketing and community development activities, management of 200 consumer and small business banking sales associates across 20 markets, and lead merger/acquisition project manager responsible for due diligence, transition and post conversion normalization of a $2.7 billion bank transaction.
Matt also served as a global management consultant for Price Waterhouse, LLC (now part of IBM Global Services), where during a six year stint, he led global management consulting projects in Dallas, Toronto, Tokyo and New York- all dedicated to business process reengineering, strategic alliance management, organizational change management, systems integration, supply chain management, merger integration and transition planning.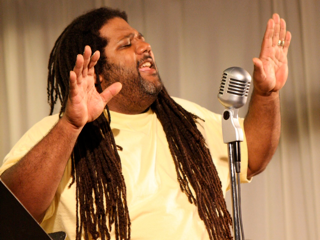 Terrence Roberts | Wednesday, March 19 | 12:15 p.m. | Room 302A, H.L. Nowell Union
Da Terrence Roberts is a storyteller known for his African and African-American folktales. In the culture of the Bamanakan of West Africa, a "da" was one who connected people to their pasts and escorted them to their futures. And so it is with Da Terrence Roberts, "Da Story Weaver", who takes his audience to the village square in West Africa. Adults and children alike are drawn to Roberts' stories of humor and suspense.
Da Terrence Roberts can be found on facebook at http://www.facebook.com/daterrence
Thomas Armstrong | Wednesday, March 19 | 12:15 p.m. | Howarth Room, Archives
Thomas Madison Armstrong III is a veteran of the early 1960s civil rights movement in his native Mississippi, the very heart of white resistance in the South.
He is a Civic Education Consultant who works with teachers and students to learn about the civil rights movement. Personal and professional development is enhanced by those choosing to participate.
As a student at historically black Tougaloo College from 1959-1963, he joined a small group of colleagues and faculty members who launched early protests for voting rights and equal public accommodations. These were demonstrations led by NAACP leaders, such as the late Medgar Evers, and peopled by ordinary men and women of the South, both black and white.
He is a retired transportation contracts manager, having worked at the United States Postal Service for 37 years. These days he mostly spends time with his family, helping neighbors, and volunteering at the American Red Cross.
He did not speak publicly about his civil rights experiences for some 38 years. He has only broken his silence at the urging of family members, and out of his own concern that the history is being oversimplified to but a few names of icons.
Since he began responding to invitations to talk about his experience in recent years, he has conducted intergenerational discussions about the personal power of civic education, and has worked to further the nation's democratic ideals at such places as the Freedom Riders Teen Town hall Webcast at the National Underground Freedom Center, Cincinnati, OH, sponsored by the National Museum of American History, and the African American Leadership Roundtable in Chicago, Illinois.
He has provided presentations on Civic Education and Engagement at Southern Illinois University, Carbondale, IL. the university of Illinois, Springfield Illinois, the Freedom Riders 50th Anniversary, Jackson, MS and Chicago, IL; Mississippi State Dept. of Archives and History, Jackson, MS; Historic Prentiss Institute All School Reunion, Prentiss, MS; Hue-Man Bookstore, New York, NY; as well as many Churches, Town Halls, Cultural and Civic Centers, Colleges, and Libraries throughout the States of Illinois and Mississippi.
He has also conducted presentations for the Jefferson Davis County Mississippi School District; and Tougaloo College.
He has co-authored, with New York-based journalist, Natalie Bell, a memoir about his life-altering, freedom-fighting experience. The book, titled Autobiography Of A Freedom Rider, is part memoir and historical narrative. It will underscore the importance of historical narratives of black Southerners who led and participated in the movement.
Autobiography Of A Freedom Rider has been credited as an important first-person narrative of the Civil Rights Movement by college historians, Publisher's Weekly and other industry reviewers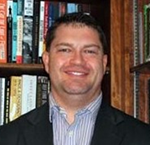 Charles Westmoreland | Wednesday, March 19 | 12:15 p.m. | Howarth Room, Archives
Dr. Charles Westmoreland, Assistant Professor of History and coordinator of the MALS Mississippi Delta Studies track. Dr. Charles (Chuck) Westmoreland has been a member of the DSU faculty since 2009. He earned his B.S. in History from Ferrum College (1998), M.A. in History from the University of North Carolina-Charlotte (2000), and Ph.D. in History from the University of Mississippi (2008).
His primary teaching and research interests are in modern U.S. history with an emphasis on the American South. He is currently working with the University of Georgia Press on the publication of his book manuscript entitled "Southern Pharisees: Prayer, Public Life, and Politics in the South, 1955-1996." Dr. Westmoreland's book will examine how religion, particularly the practice of prayer, has shaped southern public life and politics by focusing on the Civil Rights Movement and school prayer controversies that engulfed the region since the 1950s and 1960s.
Dr. Westmoreland is currently the News and Notices editor for the Journal of Mississippi History and has published book reviews in the Journal of Southern History, Journal of Southern Religion, and H-South. Since 2009, he has taught the following upper-level and graduate courses: Historiography, Religion in America, Sports in American Culture and Society, The New South, The U.S. in the 1960s, The U.S. since 1945, and The History of Jim Crow.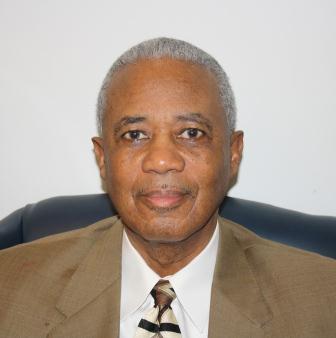 Irving Barker | Wednesday, March 19 | 2:00 p.m. | Jobe Auditorium, Jobe Hall
He was born February 19, 1945 in Birmingham, AL to Mr. & Mrs. I.D. Barker. He is married to Andrea Barker and they have three grown children. Reverend Barker is a graduate of Southern Normal High School in Brewton, AL and Knoxville College in Knoxville, TN with a B.S. Degree in Business Administration. He completed his theological studies at American Baptist Theological Seminary, Nashville, TN.
Reverend Barker is retired from Baxter Healthcare where he worked as a manufacturing manager for 27 years. He is a former board member of the General Missionary Baptist State Convention, a former Vice president of the Educational Baptist State Convention of Mississippi. He is also a former board member of the Upper East Tennessee Council on Alcohol and Drug Abuse and a former co-producer of "Christian Perspectives," a religious TV program produced through affiliation with the ACTS Television Network.
He is the former pastor of Calvary M.B. Church and the current pastor of Mount Pilgrim M.B. Church of Cleveland, MS.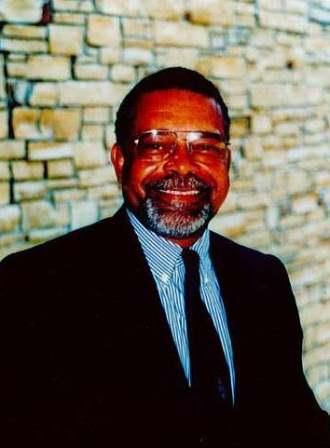 Reggie Barnes | Wednesday, March 19 | 2:00 p.m. | State Room, H.L. Nowell Union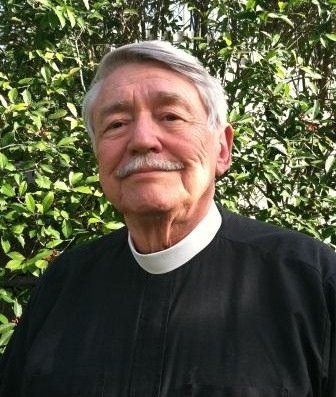 William Barnwell | Wednesday, March 19 | 2:00 p.m. | Jobe Auditorium, Jobe Hall
The Rev. William H. Barnwell grew up in Charleston, South Carolina, a city he loved but one that was completely segregated in the 1940s, '50s, and 60s. In 1968, Houghton Mifflin published his first book about race relations:  In Richard's World: The Battle of Charleston, 1966. The University of South Carolina Press republished it last year as part of their Southern Classics Series.
Barnwell has spent his adult life serving Episcopal churches in South Carolina,  Boston, the District of Columbia, and for more than thirty years New Orleans. He continues to work on building better race relations in New Orleans, especially through churches. His last book, Lead Me On, Let Me Stand: A Clergyman's Story in White and Black was published in 2012 by Andover Press.
He is the husband of Corinne Barnwell, who has also worked continually for racial justice and reconciliation, beginning with her part in Mississippi Freedom Summer in 1964.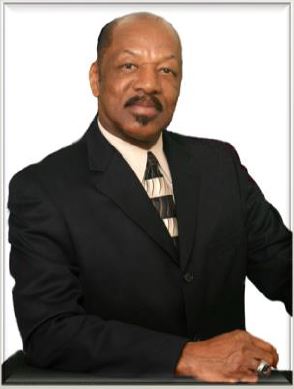 Charles Barron | Wednesday, March 19 | 2:00 p.m. | State Room, H.L. Nowell Union
Mr. Charles K. Barron is a skilled educational leader with 42 years of experience in public education. During his leadership in public service, he has established himself as one of Mississippi's leading education reformers. Barron is a native of Mobile, Alabama. He has been in the Mississippi delta for the past 45 years. Barron confessed Christ at Bethel A.M.E. Church in 1953 in Mobile, AL., and remained there until he became affiliated with Bell Grove Baptist Church in Clarksdale, MS.
Barron became sunflower county school district's conservator in April 2012. He leads the district's strategic efforts to prepare students to be creative, productive, lifelong learners who can function successfully in the dynamic world of modern technology, which is the district's vision. His career objective has been to be the kind of leader who could contribute to the development of academic and athletic excellence and to produce graduates with the qualities of good citizenship. All of this was accomplished in the 42 years of service in the field of education with 14 years as Shaw School District's superintendent.
Mr. Barron has presented the following modules for the Mississippi Department of Education for over thirty (30) years including:
1. Leader 1-2-3
2. Improving Instruction Through Assessment
3. The Superintendent's Leadership Role In Accountable And Assessment
4. Connecting, Thinking, Meaning-Centered Curriculum
5. From The Desk Of—
6. Middle Grades Reform (Southern Forum To Accelerate Middle Grades Education)
7. Communication And Advocacy (National Forum For Middle Grades Education)
8. Currently Serves As The Conservator For The Drew/Sunflower County School District.
Mr. Barron has also served in the following positions:
a. Teacher, Coach
b. Asst. Principal
c. College Professor
d. Principal
Mr. Barron is a 1965 graduate of Central High School in Mobile, AL. He earned his B.S. Degree in Health and Physical Education and Recreation in 1969 from Mississippi Valley State University. In 1976, he earned his Master's Degree in Health and Physical Education and Recreation from Delta State University. In 1982, he earned a Master's Degree in Administration and Supervision from Delta State University and further studies at Delta State University and Temple University.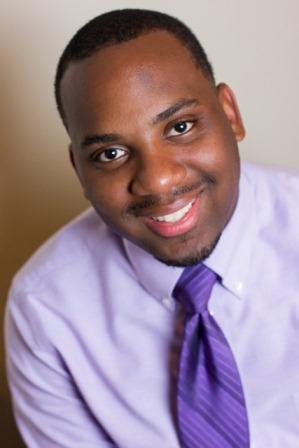 Travis Calvin | Wednesday, March 19 | 2:00 p.m. | Studio A, Delta Music Institute
Clarksdale, Mississippi native Travis Calvin earned a Bachelor of Science in Music Industry Studies degree in 2013 from Delta State University. While at DSU, he was a member of GRAMMY U, AES (Audio Engineering Society), and Omicron Delta Kappa (ODK), serving as a vice-president of the leadership organization. Calvin also earned a degree from Coahoma Community College and a certification from Berklee College of Music.
He began his musical career in the after school program at the Delta Blues Museum, where he quickly developed as an accomplished guitar player. In 2000, as a member of the band "Blues Prodigy," Travis received the W.C. Handy Kids Foundation Award (now Blues Music Award) and appeared in a special broadcast of the Blues on Nick News the following year. He has accompanied and performed with multiple bands and artists, including the International Church of God and Christ Orchestra, Marvin Sapp, Rance Allen, Steve Azar, and the Nighthawks.
As a member of the DMI All Stars, Travis performed for Mississippi GRAMMY night in Los Angeles during GRAMMY week. In addition to his role as a musician, Travis has served in the classroom as a music and music technology instructor through the Delta Blues Museum, Delta Arts Alliance, and the DMI Mobile Music Lab. He was awarded a unique opportunity in 2013 to meet the First Lady, Michelle Obama, during a ceremony at the White House honoring the work of the Delta Blues Museum. Calvin now serves at DSU as Project Coordinator of a Kellogg Foundation Young Men of Color grant titled, "Hip Hop to Rock: Healing with a Groove" which is administered through the DMI.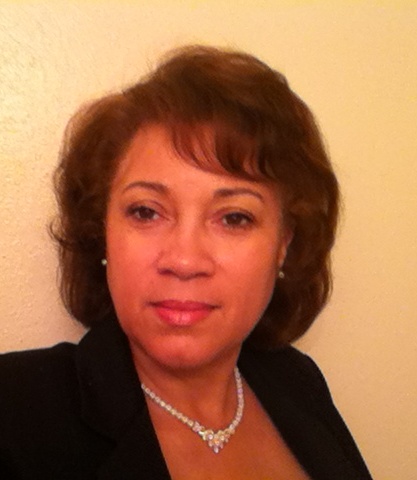 Ann Mitchell | Wednesday, March 19 | 2:00 p.m. | State Room, H.L. Nowell Union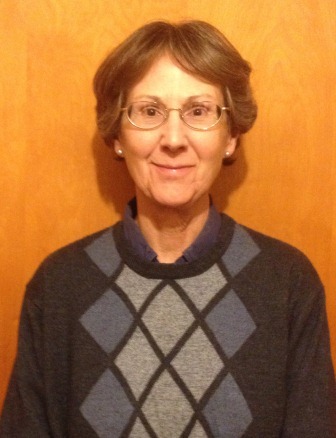 Sally Paulson | Wednesday, March 19 | 2:00 p.m. | State Room, H.L. Nowell Union
Sally F. Paulson is an Assistant Professor of Communication at Delta State University where she teaches courses in public communication, interpersonal communication, mass media, debate, intercultural communication as well as communication and rhetorical theory.
She received her law degree from the University of Kentucky and her PhD from the University of Memphis.  Her dissertation focused on role the Fourteenth Amendment's "equal protection" clause played in the rhetoric of the school desegregation cases brought by the NAACP between 1935 and 1955, including Brown vs. The Board of Education.  Her scholarly interests include all areas of "equal protection" law including gender and disability litigation.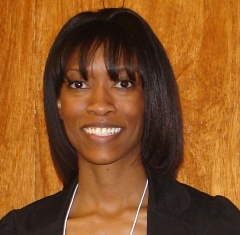 Temika Simmons | Wednesday, March 19 | 2:00 p.m. | State Room, H.L. Nowell Union
Dr. Temika M. Simmons is an Assistant Professor of Psychology at Delta State University in Cleveland, MS. She received her undergraduate and graduate degrees from Jackson State University and Howard University respectively. Her doctoral thesis, The Preparing Future Faculty (PFF) Program: Examining Relationships and Regressions Among Professional Identity, Career Expectations, and Teaching Efficacy, was awarded the 2011 Distinguished Dissertation Award by the Council of Historically Black Graduate Schools (CHBGS) and UMI Proquest.  Since 2001, Dr. Simmons has worked to enhance the professional development and diversity experiences of students and educators in Mississippi.
At Delta State, Dr. Simmons developed new coursework in psychology to address sensitive topics in racial & gender identity formation, mentors students in planning the Delta Music Institute's annual Hip Hop conference, and serves in a number of capacities to assist in the professional development and diversity training of students and educators at DSU.  She received the 2014 Delta State University Diversity Award for Excellence from the Mississippi Institutes for Higher Learning.  Prior to her work at Delta State, she served as Site Coordinator for the Jackson State University Alliance for Graduate Education in Mississippi (AGEM), a multi-million dollar grant funded collaboration between Mississippi's doctoral institutions that provides programmatic support for graduate students of color in science, technology, engineering, and mathematics.
In 2007, her work and research in faculty training and professional development led to a year-long teaching fellowship at Hope College in Holland, MI; and, later, the completion of a Graduate Certificate in College and University Faculty Preparation, and induction into the Yale & Howard University Edward A. Bouchet Graduate Honor Society.  She has served as a researcher and program evaluator ror the Center for Research on the Education of Students Placed at Risk, the Journal of Negro Education, and the Preparing Future Faculty Program at Howard University respectively.  Dr. Simmons is a former middle school teacher and currently holds an AAAA State of Mississippi Teaching License. Her research interests include professional & racial identity development, the scholarship of teaching and learning, and hip hop cultural studies.
Temika is married to Attorney Errick D. Simmons of Greenville, MS. They have two children, Errick & Eriel.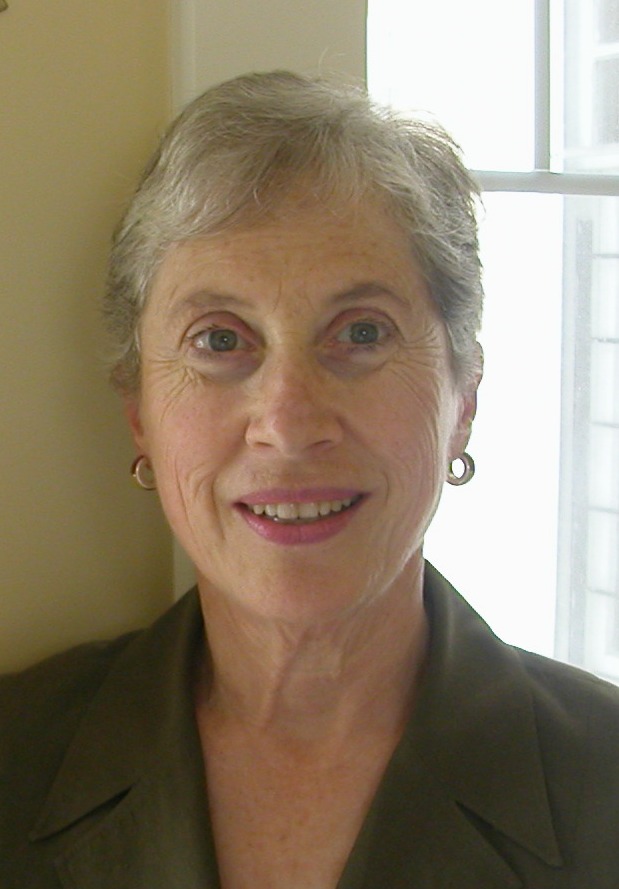 Corinne Barnwell | Wednesday, March 19 | 3:45 p.m. | State Room, H.L. Nowell Union
Corinne Freeman Barnwell, who grew up in Pennsylvania and California, arrived in Mississippi as a civil rights worker in the middle of summer, 1964. She began as a volunteer teacher at the Freedom School at Mt. Nebo Baptist Church in Jackson. She then stayed on for four months until the end of December 1964, helping to run the office of the Medical Committee for Human Rights under the general aegis of the National Council of Churches.
After moving to New Orleans in 1965 Corinne taught in a Freedom School set up in Central City. She then became in 1966 one of the first Head Start teachers in Louisiana. Over the years she has served in local government as a social worker on the staff of the first African-American mayor of New Orleans, (Dutch Morial), then in state government, and as a teacher in the Tulane School of Social Work–always from the perspective of undoing racism.

Registration for Winning the Race 2014 has ended.
Congrats & thx to all who helped put on & participated in the Winning the Race conference! Well done! @deltastate #feartheokra #diversity

— William N. LaForge (@presidentDSU) March 20, 2014
@deltastate thank you!! I enjoyed covering the conference! — CourtneyWarren (@CourtneyinPink7) March 20, 2014
@paulbabba "We have to teach kids it's about the heart of the person. Not their differences." @deltastate #WinningTheRace — Delta St. Athletics (@DSUStatesmen) March 19, 2014
Thanks to @deltastate for hosting, and a special gratitude to the students and faculty for your time. Stay in touch, read Rethink, follow us — Rethink Mississippi (@RethinkMS) March 20, 2014
Dr. Jennifer Stollman: "Ordinary people doing extraordinary things, that is what makes change" @deltastate @wwirr

— Rethink Mississippi (@RethinkMS) March 19, 2014
@CoachToddCooley @paulbabba @RonnieMayers & @Co achGOET_238 are panelist during @deltastate #WinningTheRace pic.twitter.com/c1y3ptO4rI

— Delta St. Athletics (@DSUStatesmen) March 19, 2014
Thanks for asking me to be a panel member in today's track for the winning he race conference @deltastate pic.twitter.com/OffywSSGD5

— Brooks Bishop (@Blackbeard_KA) March 19, 2014
Healing with a Groove session in Studio A with Travis Calvin #WinningThe Race @deltastate @dmimobilelab pic.twitter.com/k5G2NPSeqF — DeltaMusic Institute (@dmidelta) March 19, 2014
@Deltastate My favorite quote today : "Poetry allows you to talk about folks with out you knowing…" – Margaret Brock #winningtherace #DSU

— Jeremy™ (@thadirector) March 19, 2014
Travis Calvin discussing Hip Hop To Rock: Healing With A Groove @presidentDSU #WinningTheRace @deltastate @dmidelta pic.twitter.com/ljIRFLIO2h — DMI Mobile Music Lab (@dmimobilelab) March 19, 2014
@wwirr @deltastate: "historiography truncates the civil rights narrative. the other leaders are important." #AMovementOfMany — Winter Institute (@wwirr) March 19, 2014
"We have to make things happen in the Delta" – Leland Speed @deltastate #winningtherace #diversity — Suzette Matthews (@suzettematthews) March 19, 2014
Happy to be at @deltastate for the Winning the Race Conference pic.twitter.com/y8xt3JUhhg

— Rethink Mississippi (@RethinkMS) March 19, 2014
"There's no substitute for talking to each other" @BennieGThompson let's start bridging racial gaps in MS @deltastate #diversity #equity — Suzette Matthews (@suzettematthews) March 19, 2014
"Delta State students need to become change agents of the Delta." @BennieGThompson @deltastate #winningtherace #diversity #equity

— Suzette Matthews (@suzettematthews) March 19, 2014
"You are the sum of your experiences." -#BennieThompson @HomelandDems http://t.co/DIGHD89Npp @deltastate @presidentDSU #WinningTheRace — DMI Mobile Music Lab (@dmimobilelab) March 19, 2014
DMI ML supporting @presidentDSU program called #WinningTheRace @deltastate. Listening to @CongressmanBennieThompson speak about #diversity.

— DMI Mobile Music Lab (@dmimobilelab) March 19, 2014
@BennieGThompson speaking @deltastate about race and diversity. @presidentDSU listening intently #diversity #equity pic.twitter.com/CLTyaBlnbA — Suzette Matthews (@suzettematthews) March 19, 2014
Joining DSU students, faculty, staff and community members for Winning the Race conference. @deltastate #FearTheOkra pic.twitter.com/bpnNa6rO3i

— William N. LaForge (@presidentDSU) March 19, 2014
Enjoyed tonight's @deltastate #WinningTheRace session with Gov. Winter & Dr. John Dittmer. Looking fwd to Wednesday. pic.twitter.com/PpnnIPyxiP — Matt Jones (@OkraJones) March 19, 2014
@meredithkbrown yes thank you @deltastate for putting on such an awesome start to an engaging conference #proudstudent

— Kristen Day (@kmday95) March 19, 2014
What a great kickoff! Thanks to the many pple that are putting Winning the Race together! @deltastate @presidentDSU #winningtherace — CourtneyWarren (@CourtneyinPink7) March 19, 2014
President LaForge opening the Winning the Race Conference @deltastate #diversity #equity pic.twitter.com/mGb4Dkz6vL

— Suzette Matthews (@suzettematthews) March 18, 2014