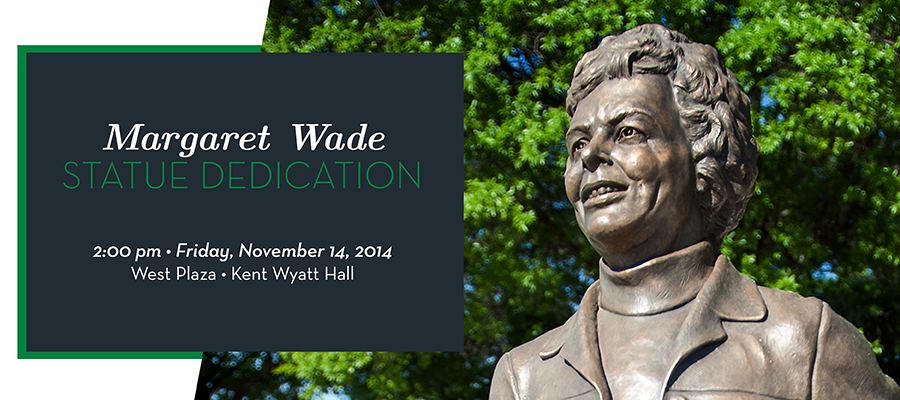 ---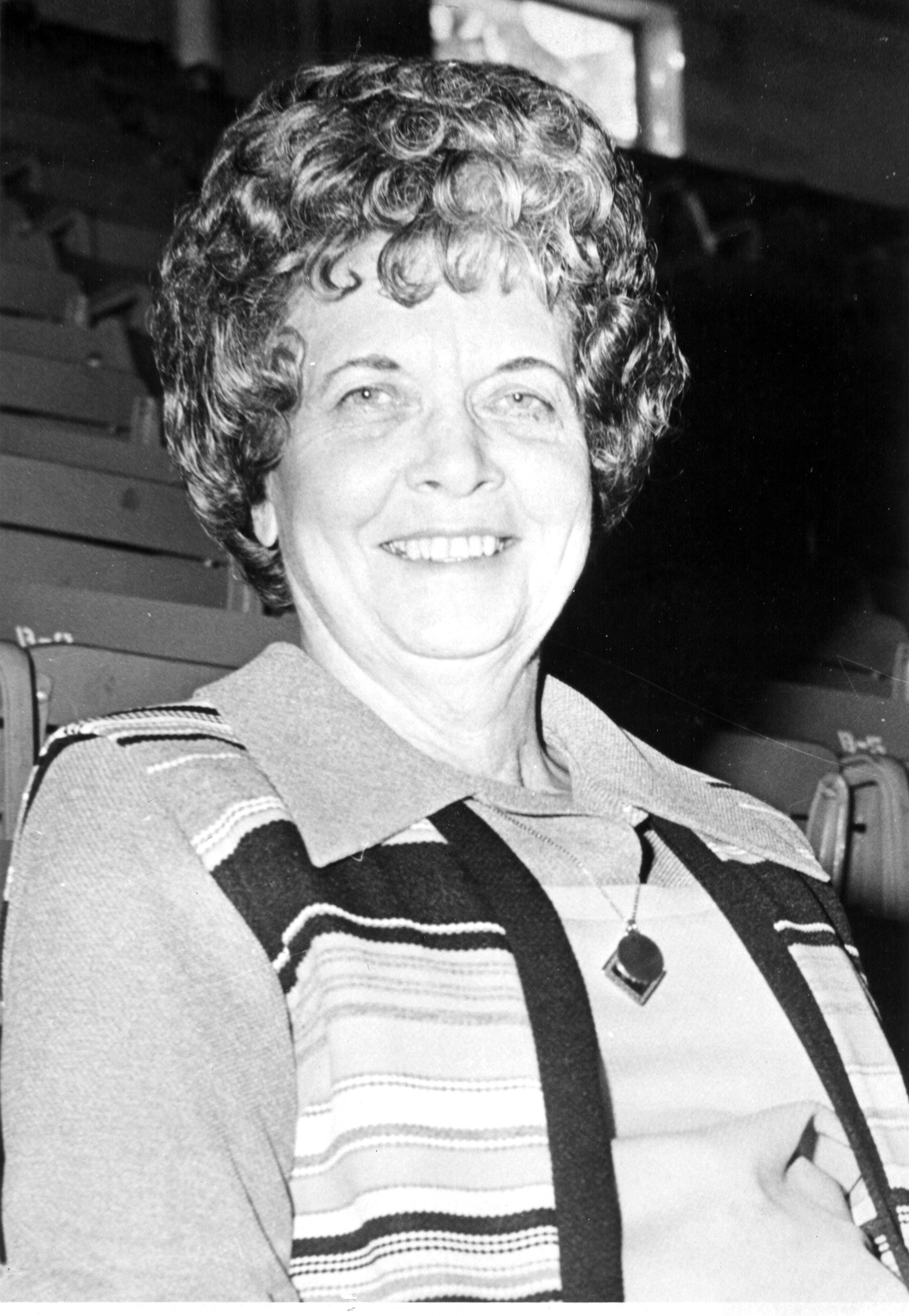 • • • • • • • • • • • • • • • • • • • • • • • • • •
"The secret to coaching is working
through your players. You have to make
them all believe in you."
~Margaret Wade
• • • • • • • • • • • • • • • • • • • • • • • • • •

Delta State University
Women's Basketball Coach 1973-1979
Revered as the "Mother of Modern Women's Collegiate Basketball," Lily Margaret Wade dedicated her life to helping young people achieve their goals through athletics while coaching and teaching at Cleveland High School and Delta State University.
Following the landmark passage of Title IX, her pioneering efforts—along with her spirit, desire and vision—helped ignite the growth and popularity of women's college basketball in the 1970s. Having disbanded the sport as being "too rough a game for young ladies" in 1932 when Margaret Wade was team captain and MVP, Delta State resumed women's basketball in the fall of 1973 and called her out of retirement to coach the Lady Statesmen. During her six years at the helm, Delta State compiled a 157–23 record, including 51 consecutive victories, and captured three straight (1975–76–77) AIAW National Championships.
Her spirit and legacy continues to live on through The Wade Trophy, which was established in 1978. Often referred to as the "Heisman of Women's Basketball," The Wade Trophy is presented each year to the nation's most outstanding women's collegiate player.
Lily Margaret Wade is enshrined in the Naismith Memorial Basketball Hall of Fame, Women's Basketball Hall of Fame, Mississippi Sports Hall of Fame, Delta State University Sports Hall of Fame and the International Women's Sports Hall of Fame. However, her greatest accomplishment may well be the positive influence she had on young people, and for being much more than a coach to her players. Even though she needed no new fields to conquer, the most impelling factor in her return to coaching was her great love for Delta State, working with student-athletes and women's basketball. 
Biography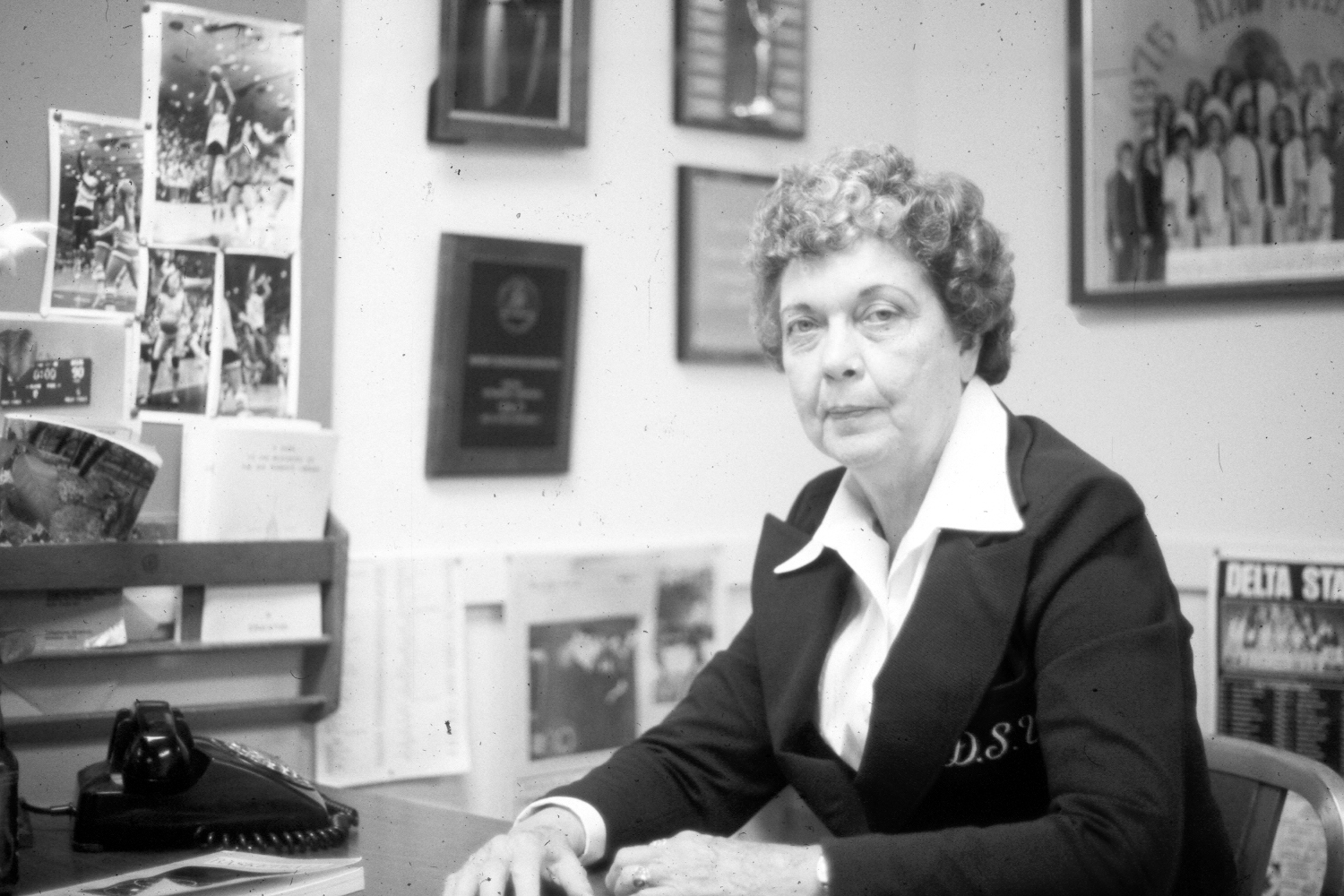 No single individual has had a larger impact on a sport than Lily Margaret Wade. Coach Wade retired following the 1978-79 season with a career record of 465-85. The "Mother of modern women's college basketball" guided the Lady Statesmen to three-consecutive A.I.A.W. National Championships in 1975, 1976, and 1977. Her winning percentage (.789) remains one of the greatest of all-time.
Wade began her odyssey with basketball as a forward on the Lady Wildcat basketball team at Cleveland High School in the mid-1920s. After her career at CHS, she became a standout on the court for the Lady Statesmen basketball team in 1929. In 1932, DSU disbanded the program and ended a beautiful career for Wade. Quoting a statement released by DSU officials in 1932, "Intercollegiate basketball could not be defended on sound grounds." Coach Wade stated, "We really didn't have a choice, and it was especially tough on me since I had another year remaining." Wade added, "Administration thought the game was too tough for young ladies, so we burned our uniforms."
Coach Wade would go on to graduate from Delta State and later earned a postgraduate degree from the University of Alabama and further studied at Duke University and Columbia University of New York.
In 1972, after storied 25-yaer career as head coach of the Cleveland High Lady Wildcats, Margaret Wade, who was working as an instructor at DSU, was selected to take over the Lady Statesmen program that she so loved as a player. "That first meeting was something. I was stunned," stated Wade. The legend added, "I had been away from coaching for 14 years." Wade admitted that reinstating the program brought back a lot of great memories, "(Losing the program) was hard since basketball had been a major part of my life during my youth." What Wade did not realize that it would also be a major point in her future as well.
According to former Delta State sports information director, Langston Rogers, "Her first four years back in coaching have been called one of the most amazing accomplishments in sports history." Under Coach Wade's leadership, the Lady Statesmen zoomed into the national spotlight, winning four Mississippi state championships, three regional titles, and three national championships. Her record during the first four years was a jaw-dropping 109-6. That is an astonishing (.947) winning percentage.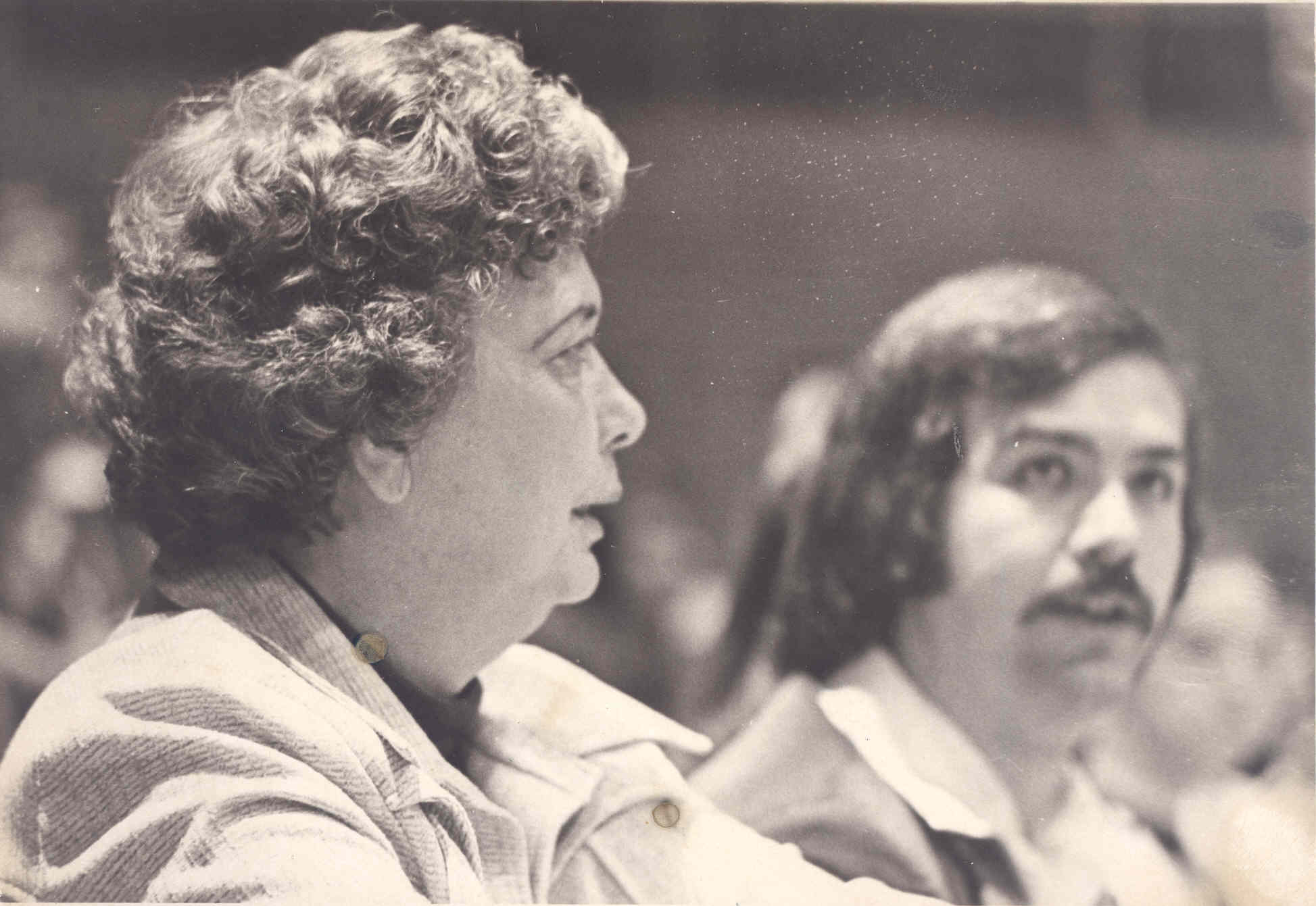 Wade received numerous awards during her career, including AIAW National Coach of the Year, "Kellogg's Mississippi Coach of the Year," and she was elected chairman of the Mississippi Association of Health, Physical Education, and Recreation.
In addition to being the most recognizable name in women's college basketball in Mississippi, the Women's Basketball Coaches Association named its player of the year award after the Mississippi Delta legend. The "Lily Margaret Wade Trophy" is annually awarded to the nation's top women's basketball player. In 1978, Wade awarded the first-ever trophy to Montclair State guard, Carol Blazejowski.
Coach Wade retired to Cleveland, following the 1979 season. In 1986, Margaret Wade became the first woman and first women's coach to be inducted into the National Basketball Hall of Fame in Springfield, Massachusetts. She is also a member of the Delta State University and Mississippi Sports Hall of Fame.
Lily Margaret Wade left this world on February 12, 1995. However, her dedication to DSU as a 20-year instructor and her legacy as possibly the greatest coach women's college basketball has ever seen, will never be forgotten.
Accomplishments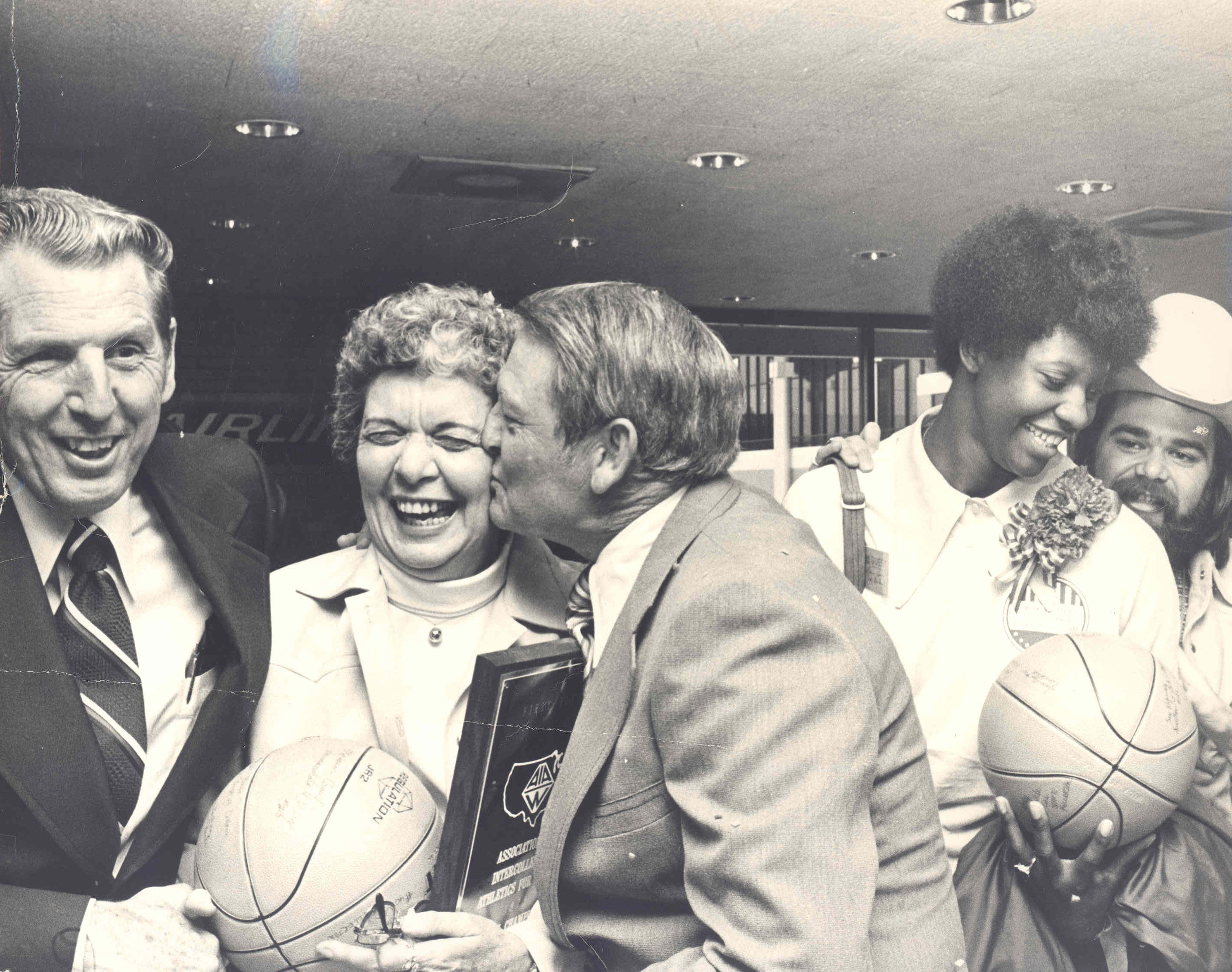 Life Events
1912 – Born on December 30, 1912
1973 – Delta State Record Under Wade: 16-2
1974 – Delta State Record Under Wade: 28-0
1975 – Delta State Record Under Wade: 33-1, AIAW National Champion, Inducted into MS Sports Hall of Fame
1976 – Delta State Record Under Wade: 32-3, AIAW National Champions
1977 – Delta State Record Under Wade: 27-5, AIAW National Champions, Kellogg's National Coach of the Year
1978 – Delta State Record Under Wade: 21-12 , Wade Trophy established by WBC
1988 – Inducted into National Basketball Hall of Fame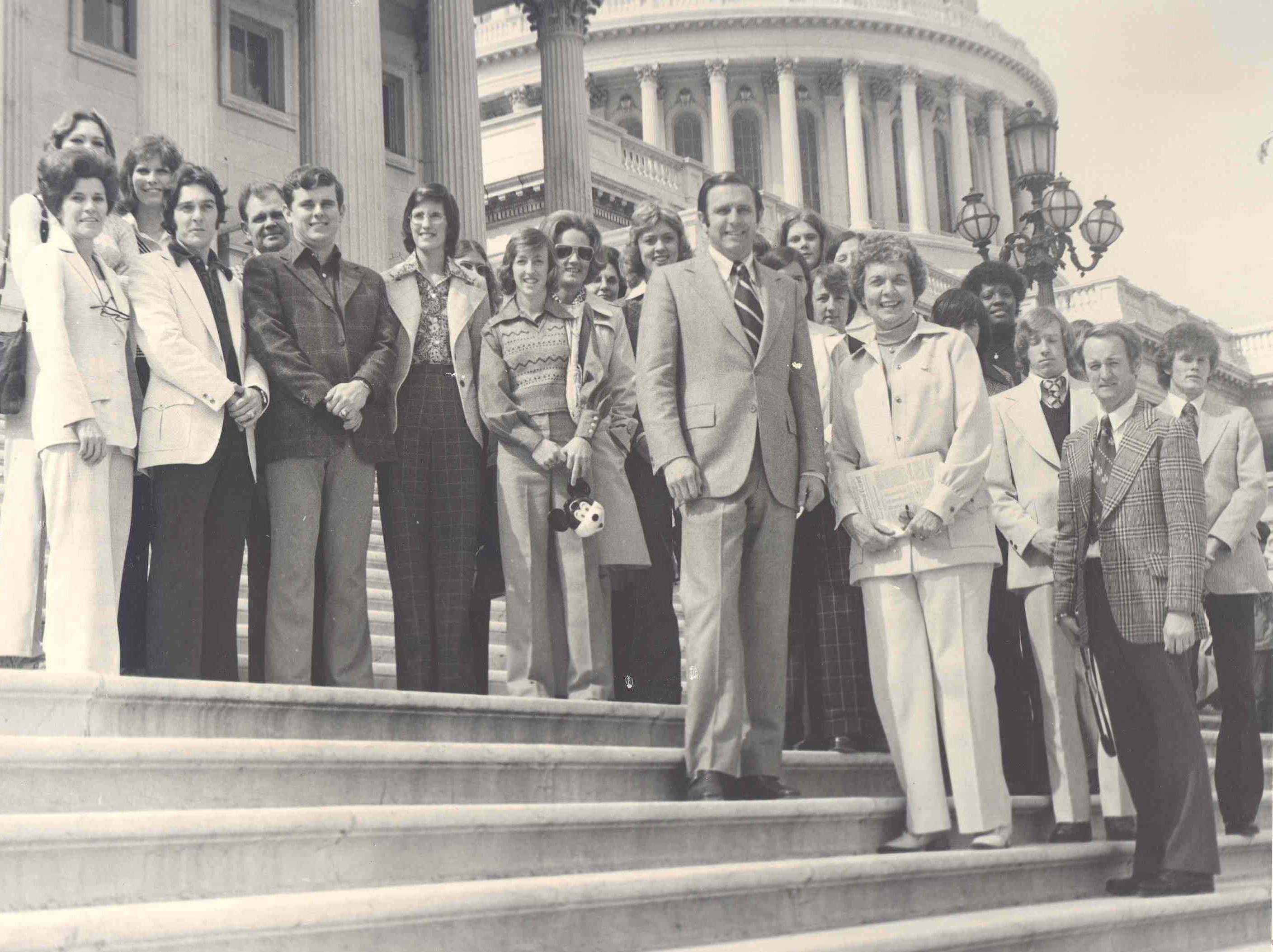 Year-by-Year Record
1973-74: 16-2
1974-75: 28-0 / AIAW National Champions
1975-76: 33-1 / AIAW National Champions
1976-77: 32-3 / AIAW National Champions
1977-78: 27-5
1978-79: 21-12
Totals: 157-23 (.872)