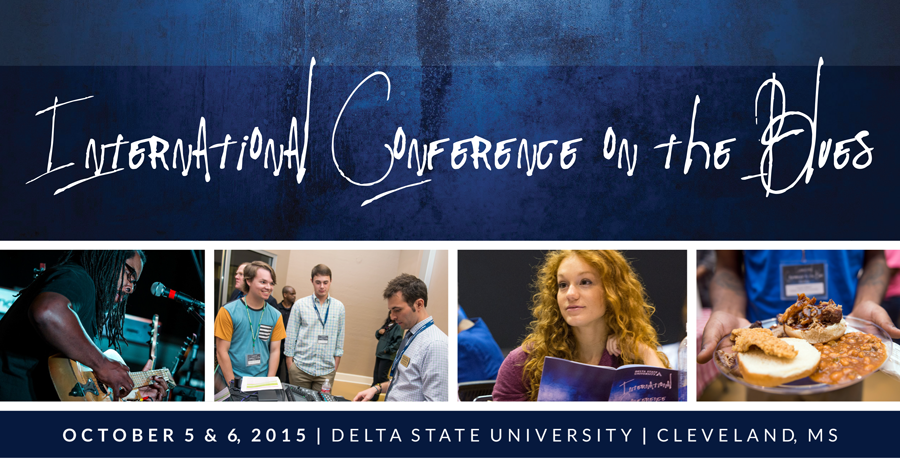 ---
Deadline for Papers/Presentations: June 15, 2015
Topics of general interest to scholars and enthusiasts are welcome: African American musical tradition and its influence on American music and culture; the Blues; folklore; history; ethnicity; and the Delta. Topics of an interdisciplinary nature are also encouraged.
You are invited to submit proposals for paper presentations, lecture-performances, panels, performances, workshops, and poster sessions. Offers to serve as moderators are also welcome. Papers will be twenty minutes in length, with an additional ten minutes for discussion, and should address a general audience. Independent scholars and Blues enthusiasts are welcome to submit proposals.
Proposals must be submitted via www.deltastate.edu/blues. Please include a description of the presentation, audio/visual equipment needs, and biographical information for all presenters. Please note that not all A/V requests may be granted. Presenters agree to appear at the conference at their own expense, which will include minimal registration fees.
Papers are particularly invited from young and developing scholars (graduate students, recent masters and doctoral graduates, and junior faculty). To encourage young scholars to attend, the registration fee will be reduced if registration is received before August 1, 2015. The Luther Brown Prize will be awarded to the outstanding young scholar paper.
For more information, please contact Don Allan Mitchell and Shelley Collins at blues@deltastate.edu.