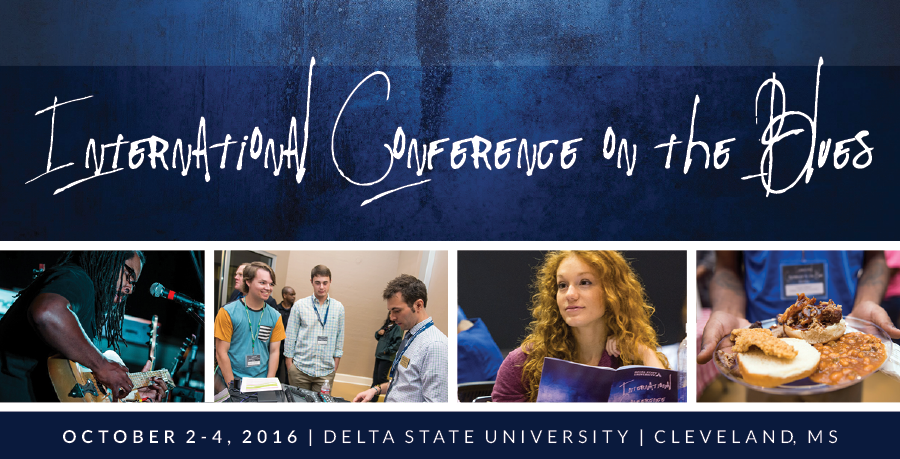 ---
International Conference on the Blues
2016 Program Booklet    [online]   [downloadable pdf]
Preregistration for the 2016 conference is now closed. Walk-up registration is still available at the conference (payment by check or cash only). DSU students may still attend events but should arrive early in order to sign in. 
The International Conference on the Blues consists of three days of intense academic and scholarly activity and music. This annual conference falls in between the Mighty Mississippi Music Festival in Greenville, Mississippi and the King Biscuit Blues Festival in Helena, Arkansas. Academic presentations, Blues performances, a "Blues in the Round" jam session, and excursions to local historical attractions add appeal for all audiences.
Topics of general interest to scholars and enthusiasts alike will be presented, including the African American musical tradition and its influence on American music and culture; the Blues; folklore; history; ethnicity; and the Delta.
This conference is made possible by the support of the Robert M. Hearin Foundation. For more information, please contact Don Allan Mitchell and Shelley Collins at blues@deltastate.edu.
---
Guest Artist Cedric Burnside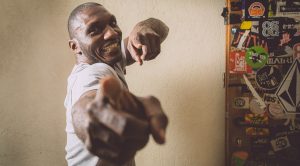 Born and raised around Holly Springs, Mississippi, Cedric Burnside, grandson of legendary R.L. Burnside and son of drummer Calvin Jackson, has been playing music all his life. He has developed a relentless, highly rhythmic charged style that takes the blues to another level. This four-time winner of the prestigious Blues Music Award's Drummer of the Year (2010-2014) is widely regarded as one of the best drummers in the world and has begun to make a name for himself as a traditional blues guitarist as well. Growing up at his grandfather's side, he began touring at age 13 playing drums for "Big Daddy" on stages around the globe.
In addition to "Big Daddy," Cedric has also played and recorded with countless musicians, including Junior Kimbrough, Kenny Brown, North Mississippi Allstars, Burnside Exploration, Widespread Panic, Jimmy Buffett, T Model Ford, Bobby Rush, Honey Boy Edwards, Hubert Sumlin, Galactic, Black Joe Lewis and the Honeybears, and The Jon Spencer Blues Explosion, among many others. In 2006, he was featured in Craig Brewer's critically acclaimed feature film Black Snake Moan, playing drums alongside Samuel L. Jackson. (The film is a loose tribute to R.L. Burnside, and gives many nods to the late bluesman.)
In 2010, Cedric collaborated with his younger brother, Cody Burnside, and his uncle, Garry Burnside, to create The Cedric Burnside Project. They endeavored to keep the love and admiration for Mississippi Hill Country Blues alive by honoring the past while blazing a path towards the future. The Cedric Burnside Project has brought new life and energy to the blues and it's no wonder why it's loved by fans around the world.
Following the untimely and tragic death of his brother Cody, Cedric has kept the flame burning, recording and touring the world with guitarist and lifelong friend Trenton Ayers.
Cedric Burnside Project's latest album, Descendants of Hill Country, was nominated for a Grammy for Best Blues Album of the Year.
Cedric is a member of The Recording Academy, Americana Music Association, Blues Music Association, and Mississippi Arts Commission.
---
Guest Speaker Lawrence "Boo" Mitchell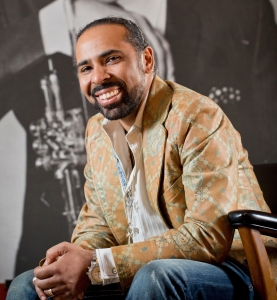 Lawrence "Boo" Mitchell is former president of the Memphis Chapter of The Recording Academy, the national organization of musicians, songwriters, producers, engineers, and recording professionals responsible for the GRAMMY Awards. In 2016, his work as engineer/mixer on Mark Ronson and Bruno Mars' hit "Uptown Funk" was recognized with a GRAMMY Award for Record of the Year. Boo has produced or engineered a wide range of acts including Barbra Blue, Jay Gaunt, Axelle Red, Brandon O. Bailey, Solomon Burke, Cody Chesnutt, Snoop Dog, Bobby Rush, William Bell, Keb Mo, Terrance Howard and Boz Scaggs.
Boo was born in Memphis, Tennessee, and was raised in a musical family. His father, Willie Mitchell, was a studio musician with Hi Records, and eventually became Vice President of the label as well as owner and operator of Royal Studios. Willie worked with artists such as Al Green, the Jacksons, KC & the Sunshine Band, Michael McDonald and the Doobie Brothers among others, and his work was influential in crafting the Memphis soul sound of the late 60's and early 70's. Due to his father's success, Boo was surrounded by some of the top recording artists of the era, and decided early on that his life would be dedicated to music as well.
Boo began working with his father at a young age, accumulating rare credits and abilities. His own career began at age 17 when he played keyboard on one of Al Green's gospel albums which later won a GRAMMY award. In the early 1990's, he began producing and engineering with credits on albums by artists such as John Mayer, Rod Stewart, Anthony Hamilton, Solomon Burke, William Bell and Cody Chestnutt, among others. After Willie's death in 2010, Boo and his brother, Archie, continued their father's legacy as owners of Royal Studios.
---
Cleveland, Mississippi, recently named by Smithsonian Magazine as #2 of the top 20 small cities to visit in the country, is located 45 minutes from the Greenville (MS) Airport and approximately two hours from the Memphis (TN) and Jackson (MS) airports. Cleveland is home to Delta State University and the recently-opened GRAMMY Museum Mississippi, and is a ten minute drive from renowned Blues sights including Dockery Farms and Po' Monkey's Lounge.