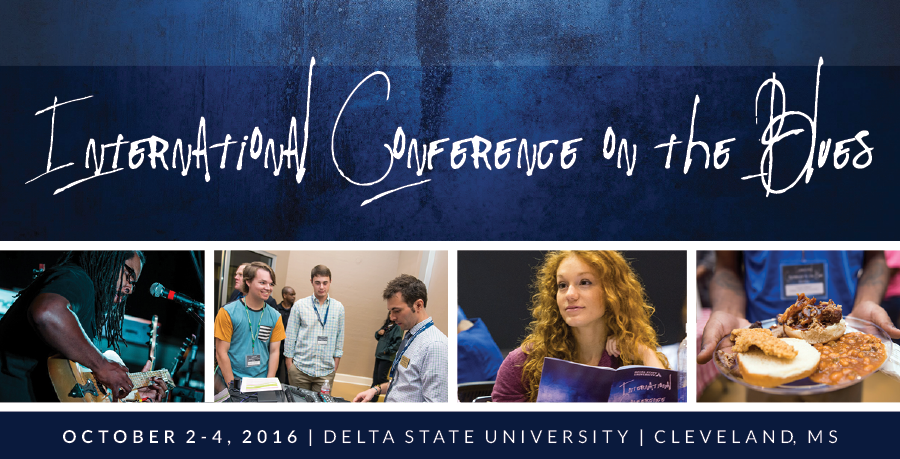 ---
International Conference on the Blues
The International Conference on the Blues consists of three days of intense academic and scholarly activity and music. This annual conference falls in between the Mighty Mississippi Music Festival in Greenville, Mississippi and the King Biscuit Blues Festival in Helena, Arkansas. Academic presentations, Blues performances, a "Blues in the Round" jam session, and excursions to local historical attractions add appeal for all audiences.
Topics of general interest to scholars and enthusiasts alike will be presented, including the African American musical tradition and its influence on American music and culture; the Blues; folklore; history; ethnicity; and the Delta.
Cleveland, Mississippi, recently named by Smithsonian Magazine as #2 of the top 20 small cities to visit in the country, is located 45 minutes from the Greenville (MS) Airport and approximately two hours from the Memphis (TN) and Jackson (MS) airports. Cleveland is home to Delta State University and the recently-opened GRAMMY Museum Mississippi, and is a ten minute drive from renowned Blues sights including Dockery Farms and Po' Monkey's Lounge.
This conference is made possible by the support of the Robert M. Hearin Foundation. For more information, please contact Don Allan Mitchell and Shelley Collins at blues@deltastate.edu.