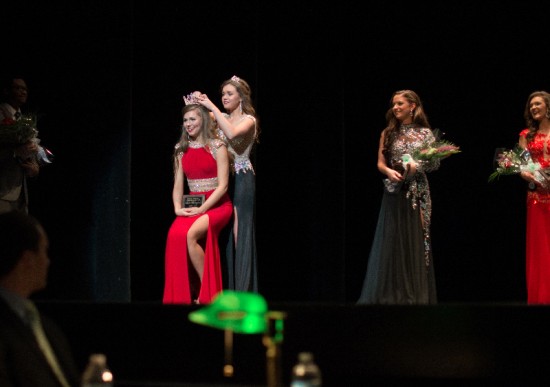 Delta State University held its annual Most Beautiful Pageant on Tuesday at the Bologna Performing Arts Center. Recognition was given to Most Beautiful, Most Photogenic, Four Beauties and Top 10.
Emily Adams, a freshmen from Boyle, Mississippi, took home the crown for Most Beautiful and was also selected Most Photogenic.
Four Beauties recognition went to Katie Stover, freshmen (Southaven); Briana Sturgis, senior (Jackson); Abby Ray Vance, sophomore (Grenada); and Leah Green, freshmen (Hernando).
Also included in the Top Ten category were: Brinkley Henry, junior (Greenville), Emily Grossi, junior (Marks); Hailey Ash, senior (Olive Branch); Breanna Bess, junior (Duck Hill); Haley King, junior (Holcomb); and Adams, Stover, Sturgis, Vance and Green.
"We are thrilled with the participation this year," said Bevin Lamb, executive director of pageants. "We had 34 girls compete, and it was great to see such a large crowd from campus and the community come out and support them."
The pageant was sponsored by the Delta State University Student Government Association and produced by the Pageant Board, a Delta State student organization.