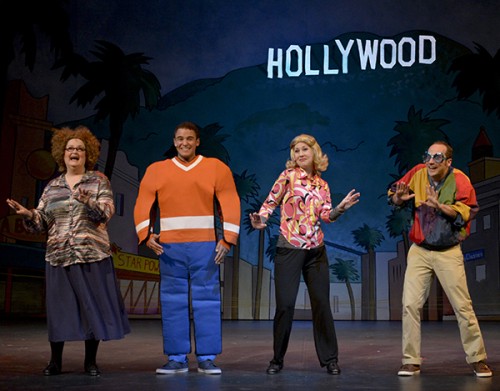 The Bologna Performing Arts Center's first School-Time Matinee of the season, "The Musical Adventures of Flat Stanley," will take place at the BPAC Oct.1.
Now celebrating its 50th anniversary, Jeff Brown's beloved children's book, "Flat Stanley," was written in 1964 and has become a literary and pop cultural phenomenon. The musical stage adaptation, presented by Dallas Children's Theater, has followed in its footsteps and is receiving national critical acclaim.
"What I love about the show are all the teachable moments that don't feel like lessons," says Dallas Children's Theatre's guest director Michael Serrecchia. "It's a fun, Broadway-style musical comedy about the value of being different and the importance of family."
"The Musical Adventures of Flat Stanley" tells the story of Stanley Lambchop, a normal boy who is just like everyone else. That's the problem. For Stanley, life is too normal. Determined to do something amazing, something no one's ever seen before, he makes a wish on a falling star. That night, the bulletin board on the wall above Stanley's bed comes loose and falls – right on top of him.
The next morning, Stanley Lambchop wakes up flat. Not just a little flat — really, really flat. Thus begins his new life and an unexpected quest to see the world, which comes surprisingly easy when you can travel through the mail as a letter. Once Stanley realizes that great adventures aren't as special without his family around to share in the joy and excitement, he wishes to become a three-dimensional boy once again and learns that heroes come in all shapes and sizes.
The show will be performed Oct. 1 at 9:30 and 11:30 a.m. This production is recommended for school groups and families with children in kindergarten through fourth grade.
Ticket order forms and complimentary study guides are available for download at www.bolognapac.com/education/school-time-matinee-series. Please call Whitney Cummins, arts education coordinator, at 662-846-4844 for more information.