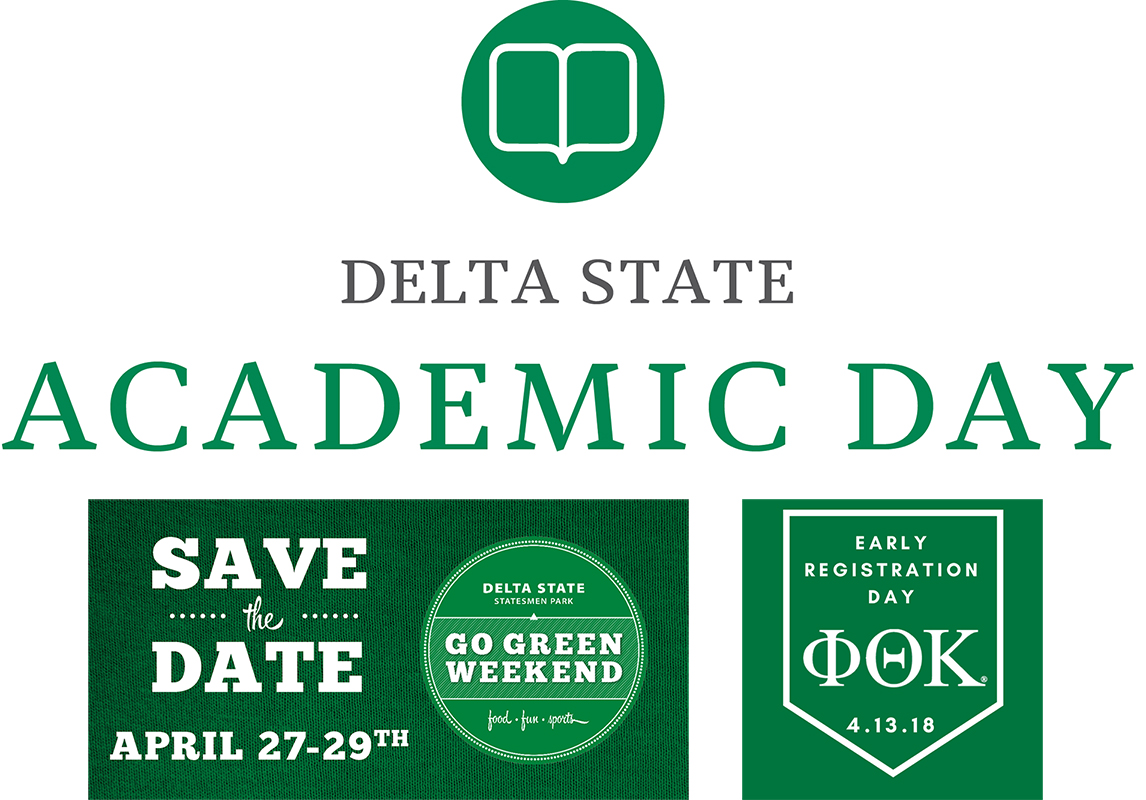 Delta State University's Office of Admissions will be hosting several events in the spring for prospective freshmen and transfer students.
Statesmen Scholarship Day will be held Jan. 26, 2018. At the event, 10 full-ride scholarships will be awarded, in addition to other academic scholarships. Eligible applicants will receive an invitation about their participation in Statesmen Scholarship Day.
Throughout February, each college/school at Delta State will be showcased during an academic day. Admitted students will be invited to take part in an academic preview of their specified department. They will have the opportunity to eat lunch on campus, speak with professors, meet future classmates and participate in hands-on activities. The academic day schedule is as follows: College of Business and Aviation, Feb. 12; Robert E. Smith School of Nursing, Feb. 19; College of Education and Human Sciences, Feb. 23; and College Art and Sciences, Feb. 26.
Transfer students who are members of the honor society Phi Theta Kappa will be welcomed to Delta State's campus on April 13 for Early Registration Day. The event provides the opportunity for this group of incoming students to reserve their spots in fall courses.
The fifth annual Go Green Weekend, including Spring Preview Day, is scheduled for April 27-29. The visit day will be held on Friday, April 27 and is geared toward potential students who are high school juniors. Participants are provided the opportunity to see campus, preview academic programs, engage with currents students, attend sporting events and more.
The Student to Statesmen tour featuring President William N. LaForge will continue this spring. LaForge and the Admissions representatives visit with high schools to meet and speak with students about the higher education opportunities. This semester, LaForge has made nearly 20 high school visits.
Campus visits are offered throughout each semester for those looking to gain a better understanding of Delta State. For the spring, campus tours will be available beginning mid-January. This past fall, over 200 individual students and 15 groups were hosted on campus for tours. Tours are provided by the admissions recruiters and representatives serving in the Delta Diplomat student organization.
"The recruiting staff partners with academic departments, student service offices, the Alumni Association and other university departments to host these events for prospective students," said Caitlyn Thompson, director of recruiting. "This past fall, a record number of over 400 guests were hosted for DSU Day, beating the previous year's record number."
Groups of dual credit students have also visited campus to experience life as a Statesmen student. To accompany on campus events, a myriad of off-campus activities take place throughout the year, including college fairs, private visits, alumni meetings, counselor visits and more.
For more information on any Office of Admissions events, or to schedule a tour, visit www.deltastate.edu/visit or contact 662-846-4020 or admissions@deltastate.edu.