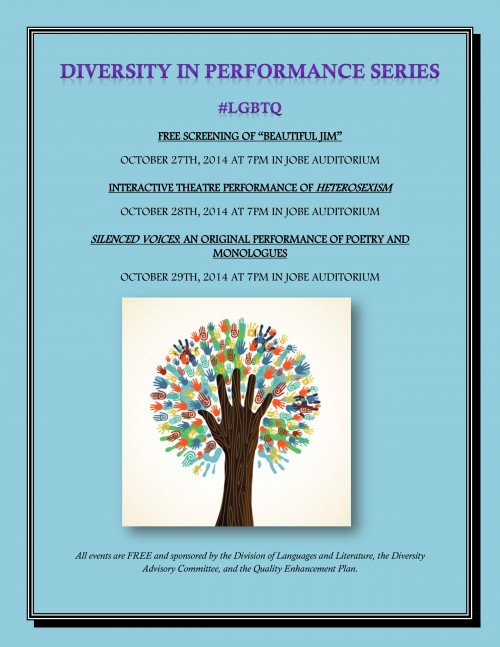 The Diversity in Performance Series, conceived and directed by Dr. Noah Lelek, assistant professor of theatre arts and English, will run Oct. 27-29 beginning at 7 p.m. in the Jobe Hall Auditorium.
"The purpose of this series is to investigate distinctive types of diversity through performance," said Lelak. "The 2014 series will focus on the LGBTQ community."
The schedule kicks off with a screening of the documentary "Beautiful Jim" on Oct. 27. Jimbeau Hinson and his wife, Brenda Fielder, will participate in a Q&A following the screening.
On Oct. 28, Lelek will facilitate an interactive theatre performance of a short play titled "Heterosexism."
Finally, on Oct. 29, Delta State students will perform original poetry, monologues and short scenes.
These events are free and sponsored by the Division of Languages and Literature, the Diversity Advisement Committee and the Quality Enhancement Plan.