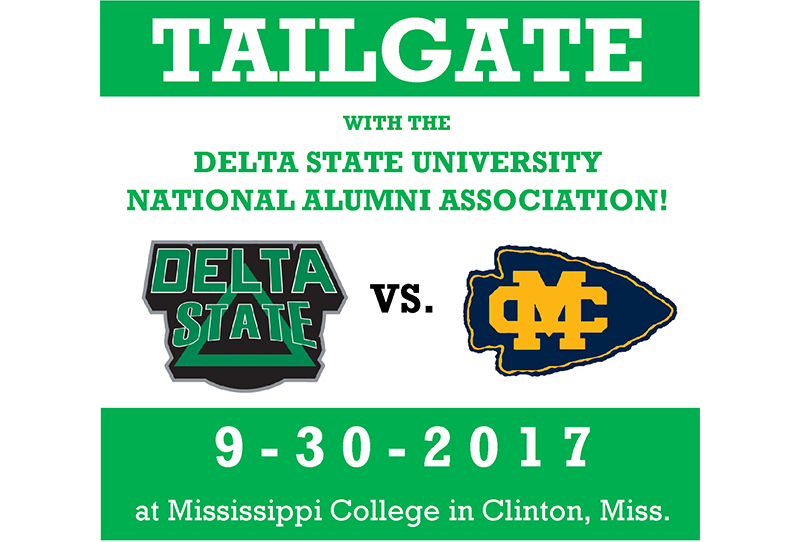 All alumni, friends and fans of Delta State are invited to join the Delta State University National Alumni Association for food, fun and fellowship as they tailgate before the football game Saturday in Clinton, Mississippi. The Statesmen will battle the Choctaws for the Heritage Bell Trophy.
Fans should take the visitor's entrance and look for the Alumni Association tent, to be set up near the baseball complex. Tailgating will begin at 5 p.m. and will continue until kickoff at 7 p.m. For game tickets, visit http://gochoctaws.com/sports/2006/8/1/tickets.aspx?&tab=2.
Attendees are encouraged to bring their favorite tailgate dish. Delta State pompoms, RC products and water will be provided.
For more information, contact alumni@deltastate.edu or call Melissa Love, assistant alumni director, at 662-588-3780.