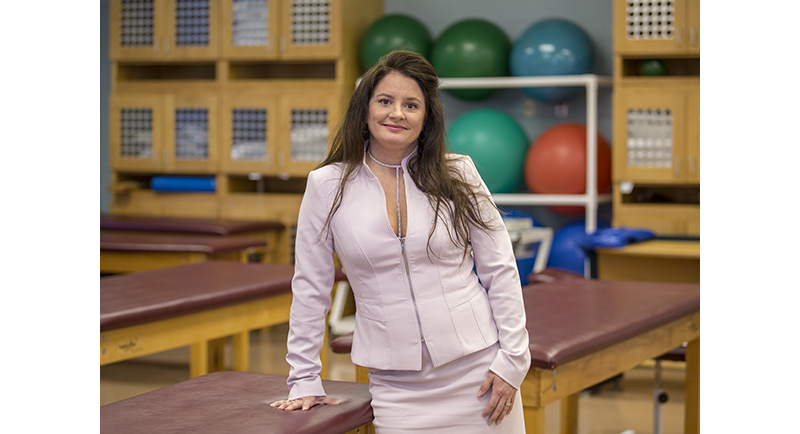 *** Article and photo originally published by the University Medical Center of Mississippi.
When Dr. Carmen Cooper-Oguz first started college at Delta State University, she was determined to find a career in which she could help people. She thought that would take shape in law, but she soon found her way in the physical therapy program at the University of Mississippi School of Health Related Professions. This past Friday, April 6, she was named SHRP Alumnus of the Year at the school's annual Alumni Day at the Jackson Medical Mall.
Cooper-Oguz received her Bachelor of Business Administration and Master of Business Administration from Delta State University before earning her Bachelor of Science in Physical Therapy in 1997 and Doctor of Physical Therapy in 2008 from UMMC.
"I went into physical therapy so that I could return to the Mississippi Delta to live and work. It was important to me to return to my home to serve in underserved areas," said Cooper-Oguz.
Read the full story here: https://www.umc.edu/news/News_Articles/2018/04/ms-delta-physical-therapist-named-shrp-alumnus-of-the-year.html