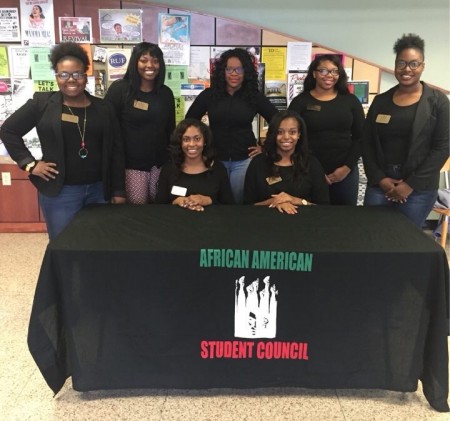 The African American Student Council at Delta State University has been busy hosting events in honor of Black History Month.
This year's theme is "Honoring the Past, Inspiring Our Future." Visit the group's Facebook page to view the full schedule of activities at https://www.facebook.com/Delta-State-University-African-American-Student-Council-1675536429393413.
AASC exists to allow the participation of all people in the promotion of black cultural, intellectual and social interests at the university and the surrounding community. Established on campus several years ago, membership is open to every undergraduate and graduate student at the university.
The council works to uplift the conscious awareness of the African American student politically, culturally, and intellectually; promote leadership and scholarship; encourage positive contributions to the community; stimulate the interest of African American students in university affairs and functions; and to cultivate an increased awareness and appreciation of ethnicity and the contributions of African Americans and others throughout history to the benefit of all mankind.
AASC will hold its fall induction ceremony Feb. 24 at 6:30 p.m. in the Lena Roberts Sillers Chapel.
"Delta State University benefits from the on-campus presence of African American Student Council as the group works to further explore and acknowledge the scope of cultural diversity within the university and community from many perspectives," said advisor Stedmond Ware. "AASC offers opportunities to work together toward planning university events, promoting unity on campus and in the community, and enhancing African American culture."
The group has actively been involved in promoting awareness of breast cancer and sickle cell anemia by providing information to students, and financially contributing to the Delta Cotton Belles of Greenville. Additionally, AASC continues to support the university's annual Winning the Race Conference, provide canned food donations for local African American church stewpot programs, and host an annual Christmas get-together.
Those interested in becoming a member, or to learn more about AASC, contact Aja Buckhalter, president, at abuckhal@okramail.deltastate.edu.