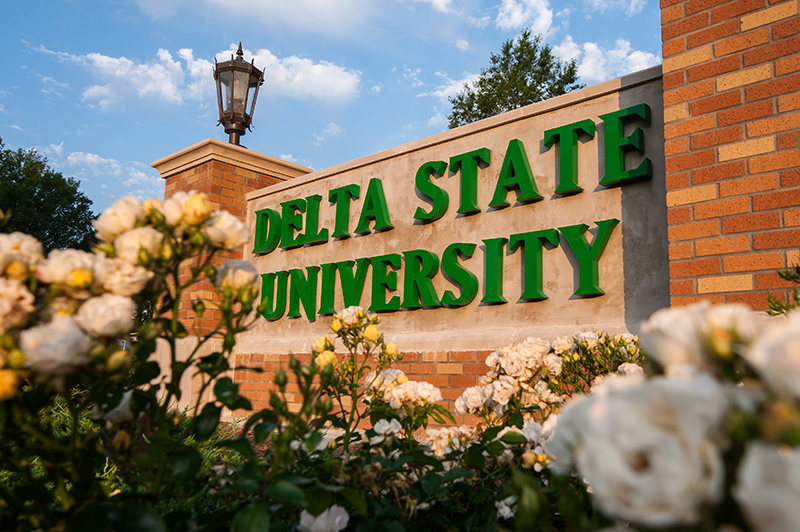 Delta State University's Academic Council recently approved a new platform to increase writing skills on campus that replaces the current Writing Proficiency Requirement for graduation.
The new Writing Skills Initiative focuses on enhancing academic writing experiences and expectations in writing across all disciplines. It will take effect in the Fall 2018 semester.
Through the initiative, academic departments have developed, increased and identified discipline-specific requirements that seek to increase students' writing skills at the collegiate level in each major.
Development and enhancement of writing skills is a shared responsibility of the two required composition courses in the General Education program and upper-division, enhanced writing courses.
Provost and Vice President of Academic Affairs, Dr. Charles McAdams, said an emphasis on writing within disciplines will enhance academic standards, rather than relying on a barrier exam that data show did not achieve intended results.
"Writing skills are an important element in the education of Delta State students," said McAdams. "We are committed to helping our students develop into proficient writers in their discipline. Several faculty committees have studied how to improve the previous Writing Proficiency Requirement, and the new Writing Skills Initiative is the result of that study. Numerous universities across the country have used a similar model for many years with very positive results."
Academic Council indicated that English Composition I and II courses should provide a foundation for college-level writing, focusing on grammar and mechanics of writing — while the writing-enhanced courses within majors are designed to expand the written communication skills of students, within the context of the student's chosen major.
Each major will identify two upper-division (300 or 400 level) required courses.
Dr. Beverly Moon, dean of Graduate & Continuing Studies and Research, is excited to improve student writing across the board.
"We are thrilled that our faculty have embraced the idea of directly impacting their students' writing abilities within the individual disciplines," said Moon. "The writing products that come out of upper-level courses will showcase our students' abilities to move into the workplace or on to professional schools."
The courses selected will be reviewed by the appropriate dean and reported to the provost. The assessment of writing skills in the two writing-enhanced courses will count for at least 20 percent of a student's final grade.
Dr. David Breaux, dean of the College of Arts and Sciences, also agreed that the initiative would better prepare students for the job market.
"When talking to potential employers about what they believe our students need to be successful, they always mention the need for them to have good written communication skills," said Breaux. "Requiring each of our degree programs to incorporate enhanced writing requirements into at least two of their upper-level courses, will afford students opportunities to hone their writing skills within the context of their chosen academic majors. This will hopefully make them more competitive on the job market and a better employee."
Follow all Delta State news at www.deltastate.edu.