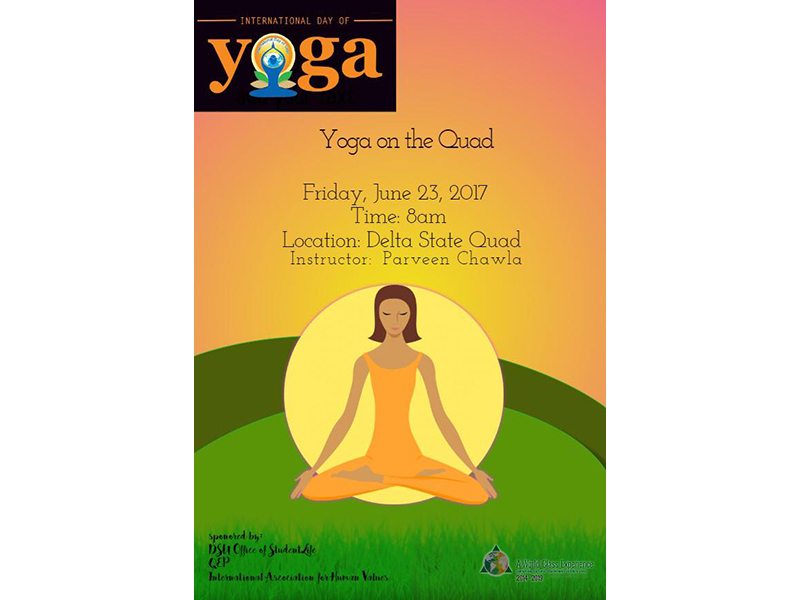 Delta State University will honor the International Day of Yoga on June 23 at 8 a.m. on the Quad with a free public yoga gathering.
Yoga is a 5,000-year-old physical, mental and spiritual practice which aims to transform both body and mind.
International Day of Yoga is a platform to come together to share, celebrate and deepen the path of yoga along with parallel celebrations in more than 100 cities across the country.
Leading the event will be instructor Parveen Chawla, who has invited all ages to join in. Participants are asked to bring their own mats or blankets.
"We are excited to welcome Parveen Chawla onto our campus and host this free public event," said Jeanna Wilkes, coordinator of student activities at Delta State. "We hope to have a quad full of participants in celebration of International Day of Yoga."
If there is rain Friday, the group will move to the second floor East Lobby of the H. L. Nowell Student Union.
Sponsors for the event include the Office of Student Life and DSU Quality Enhancement Plan.
Learn more about the International Day of Yoga at http://idayofyoga.org.