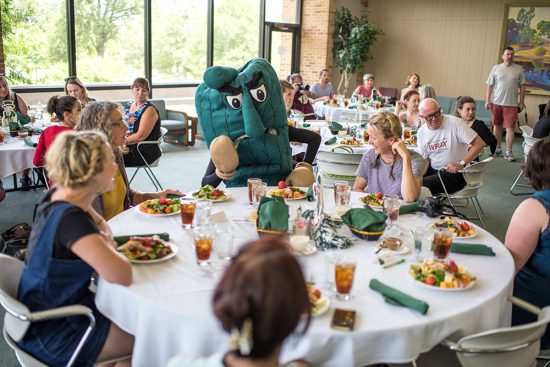 A group of 47 students and faculty members from La Trobe University in Melbourne, Australia made a special stop at Delta State's campus Wednesday during their three-week international study tour between New Orleans and Memphis.
The group is taking part in the trip to focus on critical aspects of the region, including history, culture, society, site visits and more.
Their stop at Delta State included a tour of the Delta Music Institute, a visit from the Fighting Okra, a luncheon with President William N. LaForge and Dr. Christy Riddle with International Student Services, and a visit to GRAMMY Museum® Mississippi.
The students, enrolled in the School of Humanities and Social Sciences, will eventually complete a region-based research project based on their visit.
For more information on La Trobe University, visit http://www.latrobe.edu.au/about.
Follow all Delta State University news at www.deltastate.edu.