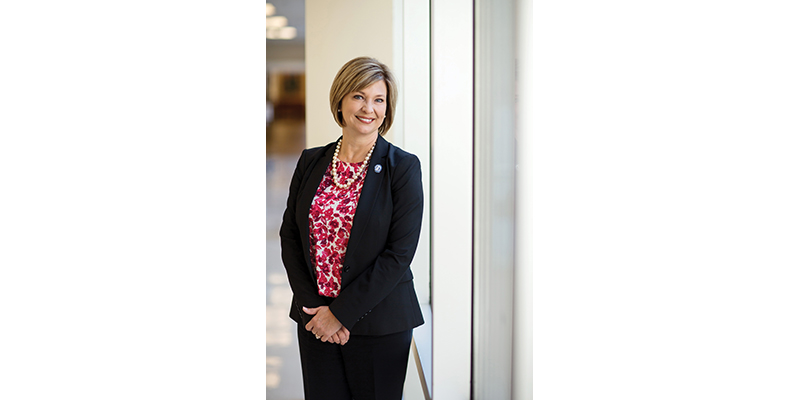 The Delta State University Colloquia Distinguished Speakers Lecture Series continues this semester featuring Dr. LouAnn Woodward, Vice Chancellor for Health Affairs at the University of Mississippi Medical Center.
Woodward's speech, titled "Health Care in Mississippi: What You Need to Know," will begin at 6 p.m. on April 12 in the Jobe Auditorium on campus.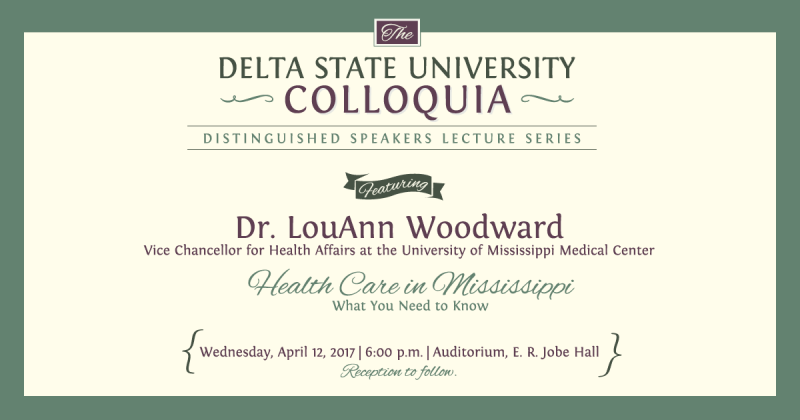 Woodward, who completed her residency and board certification in emergency medicine at the UMMC, has served on the faculty for nearly 20 years. In addition to her role as vice chancellor, she also serves as a tenured professor of emergency medicine.
Woodward's unique combination of experience as a professor, physician and seasoned administrator, has led to honors ranging from awards for teaching to recognition as one of Mississippi's leading businesswomen.
Her personal and professional commitment to the medical center, and deep understanding of health care in Mississippi, have helped to keep UMMC at the forefront of health care, education and research — both in Mississippi and nationwide.
A native of Carrollton, Mississippi, Woodward earned her bachelor's degree in microbiology from Mississippi State University and doctor of medicine degree from UMMC.
Delta State President William N. LaForge established the Colloquia program when taking office in 2013. The platform is an ongoing series of top-flight lectures and addresses featuring prominent speakers. William F. Winter, former Mississippi governor, was honored as the first speaker in 2013.
LaForge said the Distinguished Speakers Lecture Series is another commitment to bringing excellence to Delta State.
"The university colloquia program gives our institution a chance to hear from and engage with experts from a wide array of professions and interests," said LaForge. "It especially allows our students and faculty to rub elbows with professionals and resources we sometimes have the rare opportunity to engage. Great universities have great programs, and this is one."
Those unable to attend the event can view the live stream speech online through the university's official LiveStream channel: https://livestream.com/DeltaStateUniversity.
Learn more about the series at www.deltastate.edu/president/colloquia.